The Art of Having Fun
All Dressed Up: Destinations Behind the Designs of My Splendid Collab
Hi Everyone,
I'm so excited to give you a little behind-the-scenes peek at what went into the making of my summer collection with Splendid! Each of these pieces was a labor of love and they're even more special to me when I think about the incredible destinations that inspired them. That said, keep scrolling to get a sneak peek of the destinations behind the designs, and make sure to browse the entire summer collection before you go…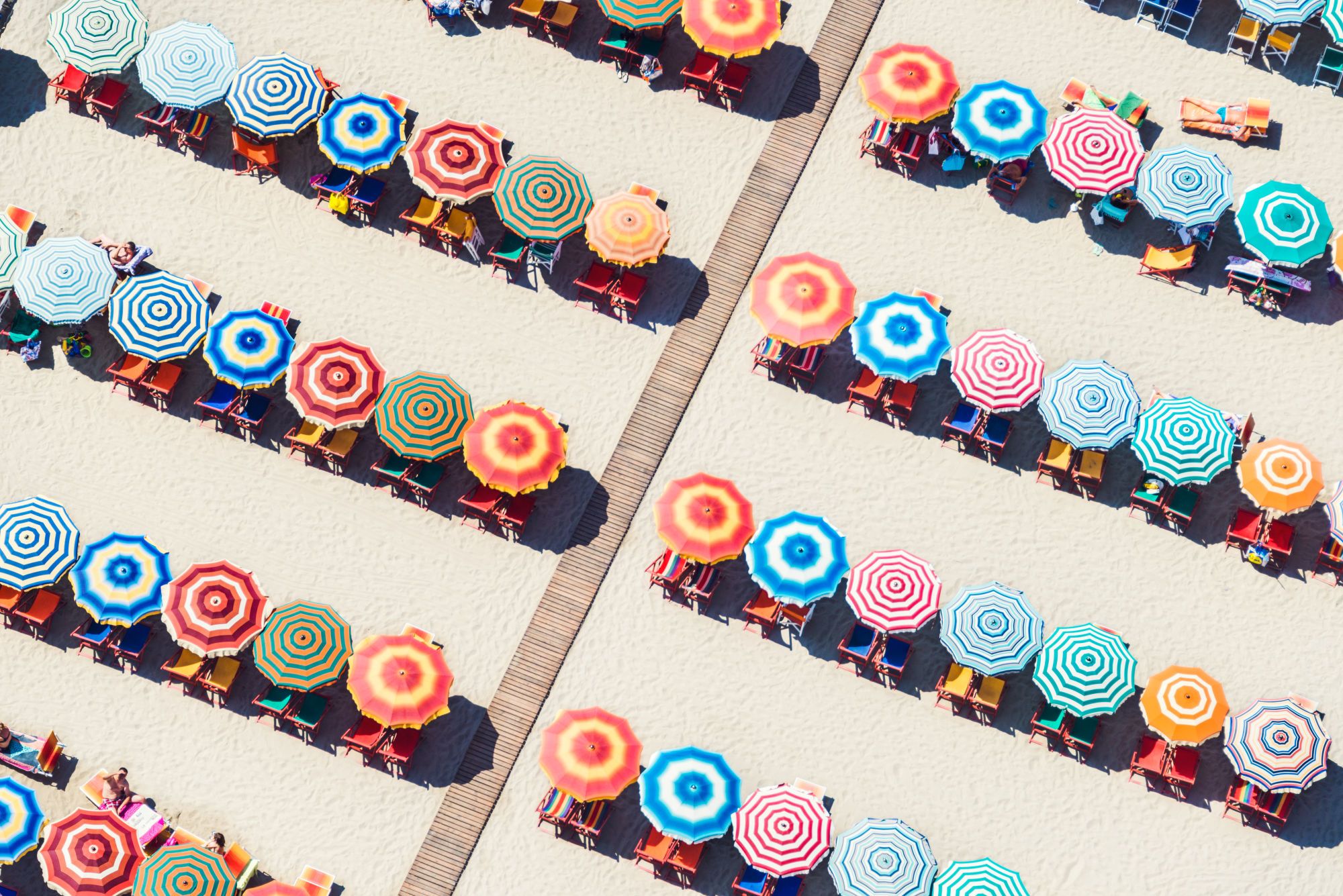 When it came to designing this fun swimsuit, I knew I wanted to incorporate a beach print that would pair perfectly with sunshine, sand and long days lounging seaside. Every time I have traveled through Italy, particularly on a road trip like this one or this one, I am reminded of just how spectacular this country is. After all, where else can you experience villas on a lake, an aperol spritz on the cliffs, and a pastel-hued fishing village all in one trip? Above all, I'll always be a fan of Italy's beaches, which made designing this suit the perfect way to highlight a place I love.
There was no way I could create a summer collection without turning to one of my absolute favorite destinations, Australia. Byron Bay in particular is one of the most naturally beautiful places I have visited and it's pretty much the essence of summer, which made it the perfect inspiration for this collection.
One look at this beach and it's easy to understand why I turned to Miami for inspiration for my summer collection. The brightly colored umbrellas and lounge chairs dotting the sand are so inviting and provided the perfect color palette for this fun striped dress and two-piece set. I can't think of a better place to get in the summer spirit.
Which pieces are you most inspired by?
Be sure to check out the rest of my travel guides here, and shop the entire Splendid x Gray Malin summer collection right here.
Cheers,
xx Gray
Photos: Gray Malin
Have you seen?
5 Quick & Healthy Soups to Reset Your Clean Eating
Nutritionist Approved Wines
Nutritionist Approved Wines
3 Cocktail Recipes Inspired by Our Favorite Pop Culture Icons