Breaking news! As of today, Gray's first-ever children's book is available for purchase AND we've released a brand new image from the archives at the Parker Palm Springs. This series has been known to be well-loved by adults and little ones alike—in fact, Gray Malin at the Parker has even made its way into a number of sweet nurseries over the years (like this one and this one we showcased previously on the blog). These friendly characters are quite literally something out of a dream, and we love the fun touch they bring to both eclectic and mature spaces, as well as more youthful rooms.
With these darling nurseries in mind (and of course to celebrate these exciting additions to the GM collection), we thought we'd round up a few of our favorite baby shower gifts and properly introduce you to these two new GM products in the process! When it comes to baby shower shopping, it's pretty safe to say that sticking to the baby registry is best for expensive baby gear since parents often put a lot of time and energy into choosing those particular items (i.e. strollers, bassinets, etc.). BUT, if you're the type that likes to get creative with your gifting and go off-registry, then we think you'll love these fun, mama-approved picks.
So please, Be Our Guest! and come along with us as we walk through the best baby shower gifts below…
First up on our list: this charming journey through the Parker Palm Springs! Any little one will delight in this whimsical story of a sunny California vacation, and you'll melt over the introduction to each animal character along the way. By the way, this sweet collector's edition set comes not only with a copy of the book signed by Gray… but includes your very own Maurice the monkey stuffed animal as well. Does it get any cuter? (We think not!)
2. The Porter III, $299+
If you're not already acquainted with The Porter I and The Porter II prints from Gray's time spent at the Parker, then we highly recommend you become BFFs. We love this chic camel, and let's be honest—any baby (or adult, for that matter) would be lucky to have an Hermés-packing porter on their bedroom walls.
These wood teethers by Lexy Pexy are all-natural and anti-bacterial, which is reason enough to add them to your gift list. But beyond that, they also come in dozens of cute shapes like this little hot air balloon, cotton candy, green juice, and even mini designer handbags.
While the new mom you're showering may already have a heavy-duty baby carrier on her registry, she can always use another soft, lightweight baby wrap like this one to hold her little one close. We love this preppy stripe pattern, and all of Solly Baby's wraps are made of super soft modal to keep mom and baby comfortable.
If you ask us, there's no explanation needed for this one… You know we're suckers for any balloons that remind us of our Party at the Parker!
Sophie the Giraffe is a hit at baby showers, and for good reason. She has the sweetest face, squeaks when squeezed, and she even reminds us of our favorite giraffe named Tiny.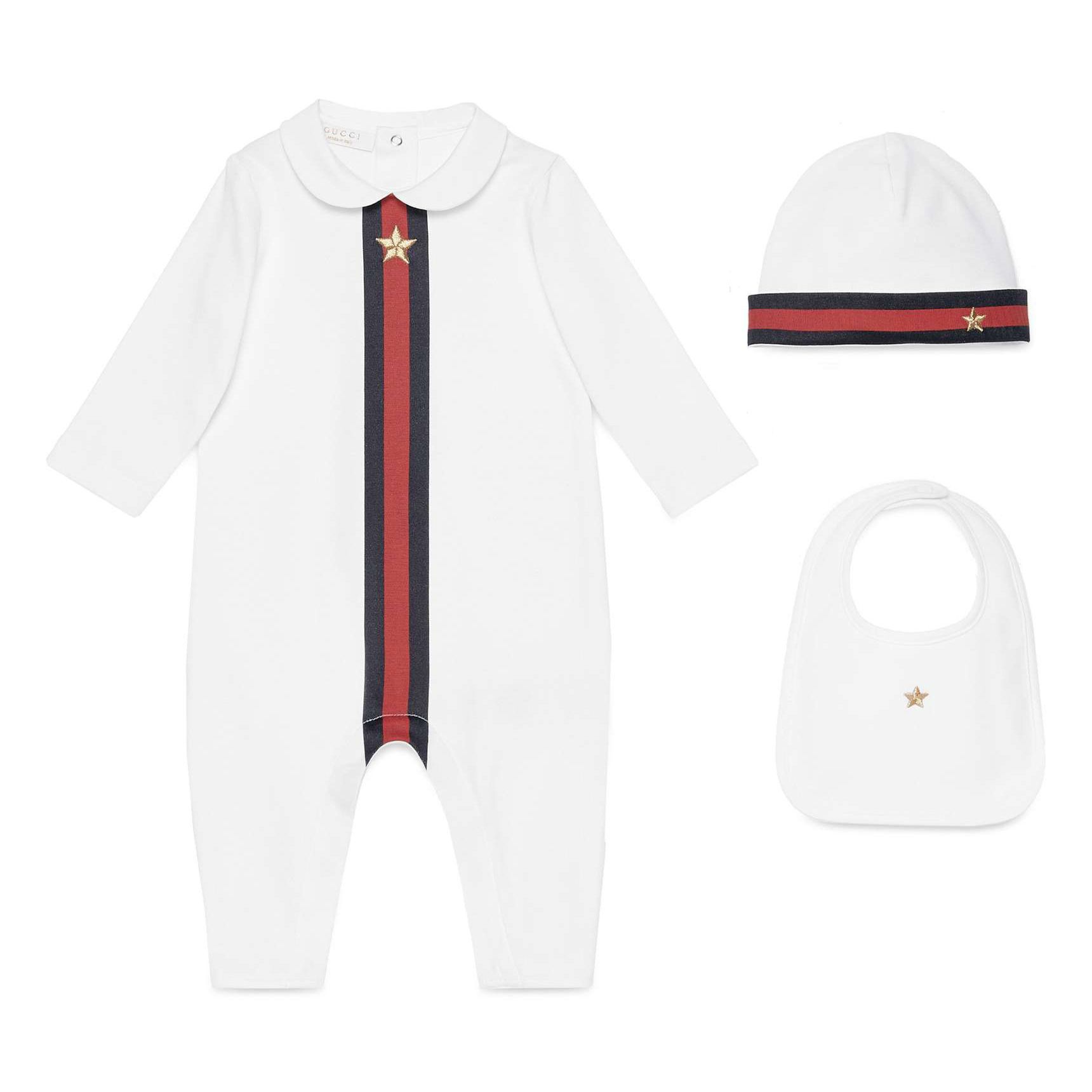 Okay we admit this one is a bit of a splurge, but come on, how cute would this look on a little one? After all, there's a first time for everything… (Including Gucci!)
New moms rave about this cozy little space for baby, and it would make an incredibly functional (and cute!) baby shower gift. It's lightweight and portable so it can be used for naptime, diaper changes, and everything in between.
Let's be honest, bonnets were made to be worn by babies. This fun rainbow one is made of 100% linen lined with soft cotton, and will add the cutest touch to any tiny outfit or onesie.
It seems that every child grows up with a rocking horse of some kind in their bedroom, but we're partial to the llama variety… This furry friend would look adorable in any nursery, especially paired with a GM print or two.
Do you have any baby showers coming up?
Don't get us wrong, just because this series shines in a kid-friendly space doesn't mean it isn't suited for adults as well! So whether you're baby shower shopping or not, pop on over to the GM shop to add a little bit of whimsy to your life…
Xx Team GM
Photos: GrayMalin.com