The Art of Having Fun
Sips & Snacks: The Best Wines From Around the World
It's no secret that we love wine (and from what we can tell you do too). Perfect in the afternoon and well into the night, a nice glass of wine can truly make any day just a little more special. If you haven't heard already, we're offering FREE framing and shipping site-wide this week! What better way to make your home feel like the ultimate getaway than by picking up a brand new print to hang and enjoying a local wine right beside it? Today we're pairing wines from around the world with one of Gray's aligned photographs and we're willing to bet you're going to find a new favorite.
As the temperatures rise, who doesn't crave a refreshing wine with a hint of fizz? If you haven't tried Vino Verde yet, then you're surely missing out. Its name supposedly stems from the abundance of lush greenery throughout the northern region of Portugal where this delicious wine comes from. It's made from a blend of white grapes indigenous to Portugal and infused with a boost of carbon dioxide to give it some light bubbles making it super refreshing on a warm Spring or Summer day.
_ Our Recommendation: _ Broadbent Vinho Verde, $12
2. Champagne – France
Did you know that not all bubbles are actually considered champagne? In fact, in order to be true champagne, it must come from the Champagne region of northeastern France. You may associate Champagne with New Year's Eve and other celebrations, but who said it needs to be reserved for special occasions? In our opinion, Champagne be drunk on the regular to make every day feel just a little bit more special.
_ Our Recommendation: _ Veuve Clicquot, $55
3. Sangria – Spain
We like to think of Sangria as wine's young, fun cousin—always in for a party and always in a good mood. This mixture of delicious wine and ripe fruit brings refreshment and fun to any get-together. Although frequently made with red wine, white Sangria is equally as delicious and the perfect drink for Summer. There are plenty of ready-made options out there you can buy at the store, but if you're interested in a little DIY, take a stab at making your own. Start with your choice of wine, mix in some of your favorite fruits, and serve it over ice. There's really no wrong way to go.
_ Our Recommendation: _ This Rioja Sangria recipe
4. Cabernet Sauvignon – Brazil
When you think of Brazil, wine may not be the first thing that comes to mind; however, it absolutely should. Cabernet Sauvignon is the most prominent grape grown in Brazil and, while the Brazilian wine industry is still fairly new, it is actually the fifth largest wine producer in the Southern Hemisphere. The Brazilians enjoy pairing their Cabernet Sauvignon with a delicious steak and we think you would too.
_ Our Recommendation: _ Casa Valduga Gran Reserva Cabernet Sauvignon, $33
While many regions in Australia are too warm for wine production, this isn't a problem in the Yarra Valley. Not too far outside of Melbourne, the Yarra Valley boasts a moderate climate making it perfect for cool-climate varietals of wine like Pinot Noir—and you don't need to save the red wine for a hearty meal. Pinot Noir pairs perfectly with a cheese and charcuterie board—sounds like a perfect afternoon to us.
_ Our Recommendation: _ Warramate Pinot Noir, $23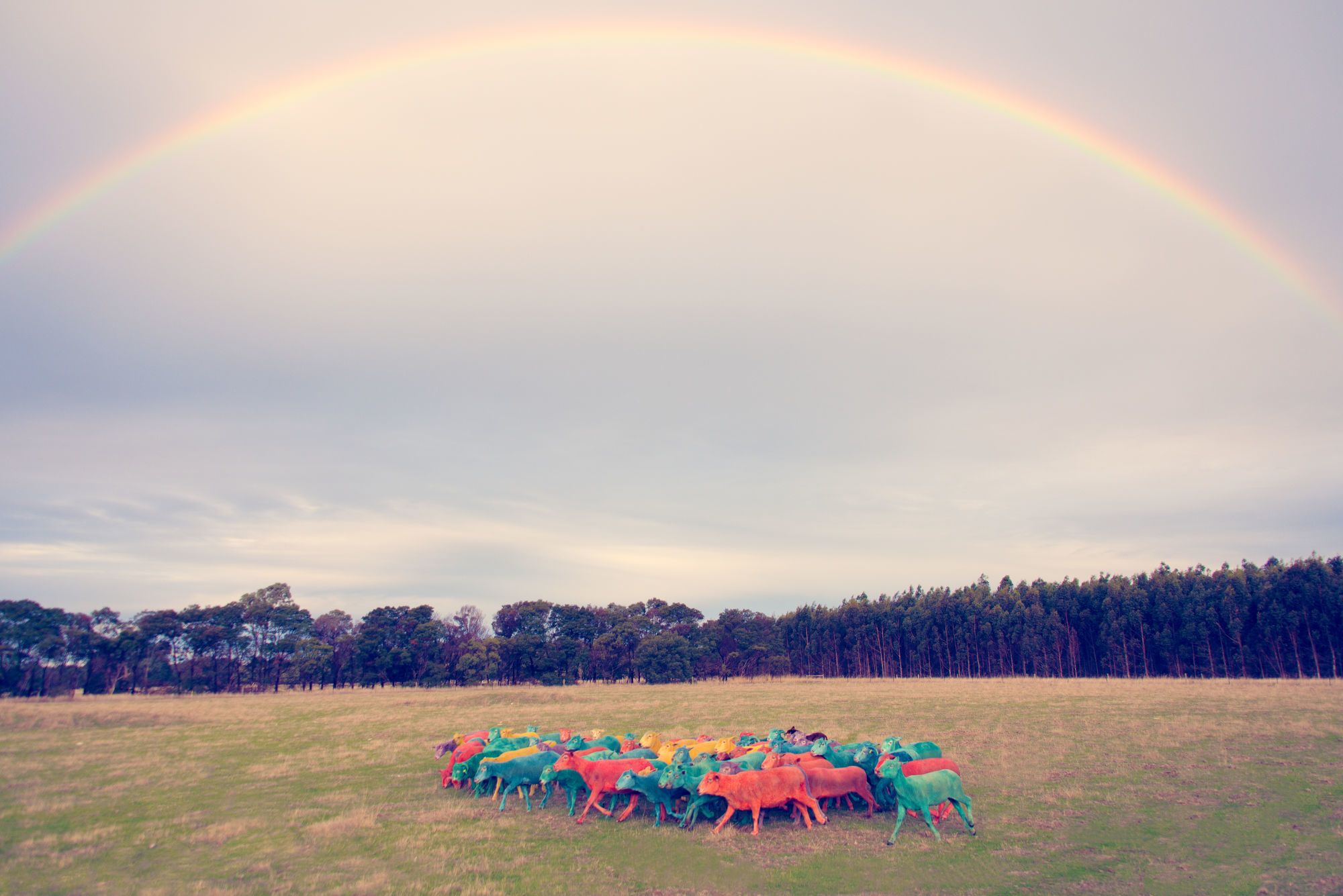 6. Chardonnay – Sydney
The most common Australian wine has to be Chardonnay, which typically comes from the Hunter Valley just outside of Sydney. This region boasts a similar moderate climate to the aforementioned Yarra Valley making it the perfect environment for wine production. Chardonnay's popularity may fluctuate over time, but we all know it never really goes out of style. We suggest heading to the beach and enjoying your favorite bottle seaside now that it's officially spring.
_ Our Recommendation: _ Rosily Vineyward Chardonnay, $17
7. Sauvignon Blanc – Cape Town
Just a short 15 minute drive outside of Cape Town lies South Africa's oldest wine region, Constantia. The areas climate lends itself to the production of some of the most delicious white wine, most notably Sauvignon Blanc. If Chardonnay is a little too heavy for you, try swapping it out for a refreshing glass (or bottle) of a South African Sauvignon Blanc.
_ Our Recommendation: _ Mulderbosch Sauvignon Blanc, $13
8. Prosecco – Italy
Just because bubbly can only be champagne if it comes from Champagne, France, doesn't mean that other bubbles can't be just as delicious—that's where Prosecco comes in. Prosecco is actually named after the small village in Italy from which it originates and even though its production spans all across Italy today, this small detail pays homage to its deep roots. Did you know that the original Bellini recipe actually used Prosecco, not Champagne? That's right! We've been doing it all wrong this whole time. So, why not try serving a true Bellini at your next brunch and give prosecco a try?
_ Our Recommendation: _ Martini & Rossi Prosecco, $13
So, what do you think? Ready to give a new wine a shot? We definitely are! Don't forget to take advantage of our FREE framing and shipping sale! It won't last much longer…
Xx Team GM
Header Image: The View, South of France
Have you seen?
5 Quick & Healthy Soups to Reset Your Clean Eating
Nutritionist Approved Wines
Nutritionist Approved Wines
3 Cocktail Recipes Inspired by Our Favorite Pop Culture Icons