Hi Everyone,
As you know, Veuve Clicquot is pretty much my adult beverage of choice...always, so when that time of year rolls around where I get to dress up and go celebrate it whilst watching the stunning sport of polo, I'm all about it.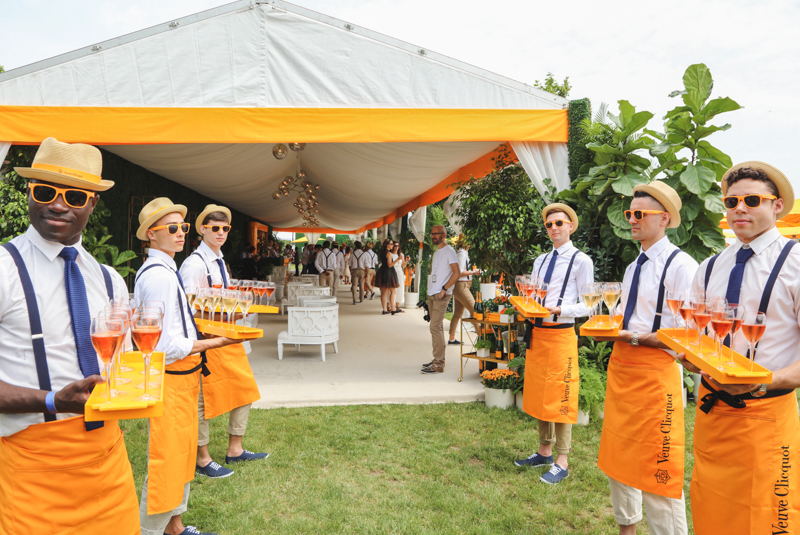 Last year in Los Angeles was my first time attending, and this year, it was so cool to check out the East Coast version. It rounded out my previous weekend in the Hamptons, and then book signing with One Kings Lane during the week, pretty much perfectly. The best part? Seeing all my friends!
Great catching up with the Suarez Sisters: Natalie (in the middle) and Dylana (to right of me)
Julie of Sincerely Jules and Jacey of Damsel in Dior ...and our friend keeping us (de)hydrated!
Olivia of Lust for Life, I don't get to see her very often but when I do, it's with a glass of Veuve in hand.
Delfina, who I had the pleasure of meeting at the event I hosted in my studio last year, the stunning wife of famed polo player, Nacho Figueras. She's also a polo player! I'm glad she took a break from the match this time to join me outside the field. Another fun part...meeting new friends!
Absolutely loved meeting Shea Marie of Peace Love Shea, she was such a sweet heart! Can't wait to have her come by the studio back in LA.
As well as officially meeting, Fiona Byrne, who is the interior decorator for the fantastic Surf Lodge in Montauk. She did me the upmost honor of having my A la Plage series be the exclusive work featured in the boutique hotel's twenty rooms. We'll be celebrating together again very soon, so be sure to come back for a recap on that party! Until then, I will bid you one last cheer! If you're in Los Angeles in October, I highly recommend calling a YOLO and joining me at the Veuve Clicquot Classic.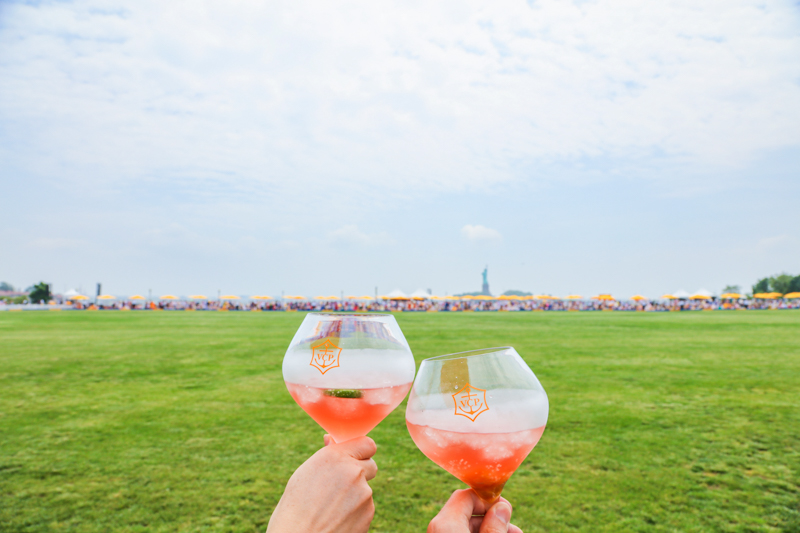 xx GM
{"slides":[{"label":"New Beach Totes","url":"/lifestyle/new-beach-totes","image":"https://res.cloudinary.com/gray-malin/image/upload/c_scale,w_1000,q_50,f_auto/gray-malin/blog_posts/hero_images/000/001/926/original/0_-_Tote_Bag.jpg?updated=1620882995"},{"label":"10 Parker Prints You Need Now","url":"/lifestyle/10-parker-prints-you-need-now","image":"https://res.cloudinary.com/gray-malin/image/upload/c_scale,w_1000,q_50,f_auto/gray-malin/blog_posts/hero_images/000/001/923/original/0-Free_Framing2268-parker.jpg?updated=1619483591"},{"label":"Ride in Style with Gray Malin x Alto","url":"/lifestyle/ride-in-style-with-gray-malin-x-alto","image":"/images/missing.jpg"},{"label":"Gray Malin Virtual Book Tour","url":"/lifestyle/read-all-about-it-gray-malin-virtual-book-tour","image":"https://res.cloudinary.com/gray-malin/image/upload/c_scale,w_1000,q_50,f_auto/gray-malin/blog_posts/hero_images/000/001/924/original/Blog_Banner-new_crop.jpg?updated=1619743001"},{"label":"Introducing Gray Malin x Supergoop! ","url":"/lifestyle/introducing-gray-malin-x-supergoop","image":"https://res.cloudinary.com/gray-malin/image/upload/c_scale,w_1000,q_50,f_auto/gray-malin/blog_posts/hero_images/000/001/921/original/0-SUPERGOOP_GRAYMALIN_03_SGKIT_PRINTBACKDROP_FINAL_JENNA_GANG_v4.jpg?updated=1619476149"},{"label":"Introducing the Gray Malin App + How to Use It","url":"/lifestyle/introducing-the-gray-malin-app-how-to-use-it","image":"https://res.cloudinary.com/gray-malin/image/upload/c_scale,w_1000,q_50,f_auto/gray-malin/blog_posts/hero_images/000/001/888/original/0-0App_Launch-11-web_asset.jpg?updated=1618947736"},{"label":"Introducing New Games For Summer","url":"/lifestyle/introducing-new-games-for-summer","image":"https://res.cloudinary.com/gray-malin/image/upload/c_scale,w_1000,q_50,f_auto/gray-malin/blog_posts/hero_images/000/001/887/original/Games_Lifestyle-27.jpg?updated=1618533802"},{"label":"Discover Gray Malin Collector's Edition","url":"/lifestyle/discover-gray-malin-collector-s-edition","image":"https://res.cloudinary.com/gray-malin/image/upload/c_scale,w_1000,q_50,f_auto/gray-malin/blog_posts/hero_images/000/001/886/original/0-Collectors_Edition-23.jpg?updated=1617673131"}],"label":"Have You Seen?"}
{"id":null,"number":null,"item_total":"0.0","total":"0.0","ship_total":"0.0","state":"cart","adjustment_total":"0.0","user_id":null,"created_at":null,"updated_at":null,"completed_at":null,"payment_total":"0.0","shipment_state":null,"payment_state":null,"email":null,"special_instructions":null,"channel":"spree","included_tax_total":"0.0","additional_tax_total":"0.0","display_included_tax_total":"$0.00","display_additional_tax_total":"$0.00","tax_total":"0.0","currency":"USD","considered_risky":false,"canceler_id":null,"display_item_total":"$0.00","total_quantity":0,"display_total":"$0.00","display_ship_total":"$0.00","display_tax_total":"$0.00","display_adjustment_total":"$0.00","token":null,"checkout_steps":["address","delivery","complete"],"bill_address":null,"ship_address":null,"line_items":[],"payments":[],"shipments":[],"adjustments":[],"credit_cards":[],"promotions":[],"total_shipment_cost":"$0.00","permissions":{"can_update":false},"use_shipping_for_billing":true,"use_new_ship_address":true,"use_new_bill_address":false,"selected_ship_address":null,"selected_bill_address":null,"display_completed_at":null,"item_count":0,"subtotal_minus_promos":"$0.00","coupon_codes":[],"includes_framed_items":false,"contains_subscription":false}
This site uses cookies to allow better navigation. By closing this banner, scrolling this page or clicking any of its elements, you are giving consent to all cookies. To learn more and to change your preferences please see our Cookies Policy.