Winter is here people, and we're opting to stay home for a cozy night in rather than go out. (Let's just say we've already watched our fair share of favorite holiday movies, and we're only a week into December…) But movies aside, one of our favorite winter activities is hosting a game night right in our own home. It's the perfect excuse to stay in, cozy up, and it often leaves us with some of the most fun memories with our people. But even if you're new to hosting at your own place, don't fret—we're breaking it all down for you below. Here's how to host a game night that will be one for the books…

Give Your Party Guests Plenty of Notice
A successful game night is dependent on having enough guests in attendance; so make sure to give your guests plenty of advance notice! Set a solid date for your game night, and for relatively large groups of people, feel free to shoot them a quick e-vite so they have the date and time handy. This also gives each guest an easy way to RSVP so you'll know how many people will be there, and what games to plan for. It's totally understandable that your friends will often have different personalities, but try your best to invite a group of like-minded people who will all be willing to indulge in the same games. You don't want any friend on the shyer side feeling embarrassed to get up in front of a group of people, or your extroverted friend feeling bored while playing a slower-paced game, so plan accordingly. (P.S. You can customize your own GM party invites here!)
Have Snacks and Libations on Hand
Let's be honest… It's no party without a plate of food and a little booze. ;) But on a serious note, make sure you have plenty of finger foods available for your guests so they can snack while playing all night long. Game nights are casual affairs, so no need to go all-in on the fancy glassware and china for this one—paper goods or your basic dishware will do just fine. Try to offer both something salty and something sweet, and make sure everyone has a way to personalize or mark their drink so they don't get mixed up when everyone is gathered around the table. *Ahem* speaking of drinks… Cinnamon rosemary bourbon old fashioned, anyone? Get this recipe here.
Get Your Games Ready
Getting everyone to agree upon a game can be an overwhelming task, so it's best to hand select a few options (ideally no more than three or four) beforehand that you know will be fun for everyone. Then, when guests arrive, they can choose which one sounds the most fun to them. Our recommendation is to have party games that fall into different categories—think card games, board games, and maybe a couple of trivia or guessing games as well. That way, you're sure to land on something that will accommodate everyone (or at least most everyone), and you'll have a backup or two if you end up having extra time or your guests change their mind.
Allow Time to Socialize
Arguably the most fun part of a game night is that it gets everyone out of their shell and interacting with each other. It can feel too structured to jump right into the game the second your guests arrive, so allow some time for everyone to get comfortable, grab a bite, and socialize for a few minutes beforehand. By the time you all gather 'round for games, everyone will be ready to get into it, and any friends that might have just met each other will feel more comfortable with the group. But remember, people do have places to go and things on their schedule, so as the host, don't be afraid to pipe up and get the games started after everyone has had a chance to chat and get introduced to one another.
Set the Scene
Like we mentioned above, a game night falls on the more casual end of the party spectrum, so not much needs to be done to really "set the scene." However, this is the perfect opportunity to really encourage your guests to make themselves at home! Welcome them to take off their shoes, get comfy on the couch with a cocktail, and put their feet up. Many people will most likely stake a spot on the floor around the table, so if you're worried about having seating available, just gather a few extra floor pillows or poufs. (We also like to light a cozy scented candle or fire up the fireplace—literally—a few minutes before guests arrive, so the house feels extra warm and inviting.)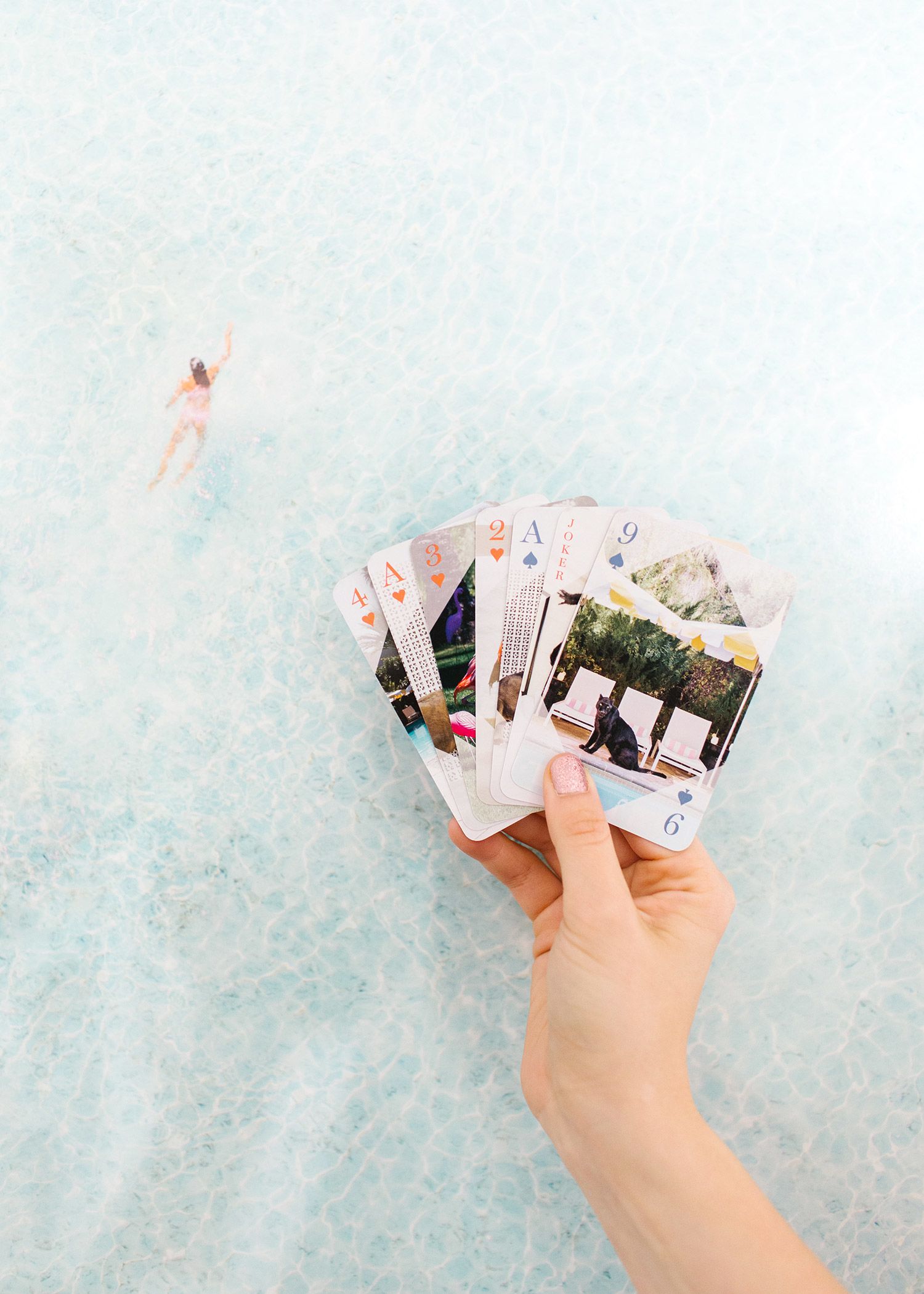 Do you have any tips to add for hosting a game night?
Let's agree upon one thing… Next time you break out the games, make sure to invite us! Head to the GM shop for more games, and delve into the GM lifestyle archives for more party planning tips.
Xx Team GM
Photos: Jessi Burrone for GrayMalin.com, @graymalinpersonal on Instagram