The Art of Having Fun
Sips & Snacks: Cinnamon Rosemary Bourbon Old Fashioned
If there's one thing we love about the holidays (aside from decking the halls with the coziest greenery and the most festive prints), it's spending weekends mixing up cocktails at home with friends. While we love our light and fresh cocktails during the summer months, there's just something about the warm flavors of fall and winter that really get to us. And yes, we're still whipping up that spiced pear cocktail from last year!
That being said, our favorite sip this season is a combination of an old fashioned and a whiskey sour, but using the cozy, aromatic, winter flavors of rosemary and cinnamon. (Is your mouth watering yet?) Instead of using the traditional lemon juice that a whiskey sour calls for, we used a fresh squeeze of orange to spice things up and bring us right into the holiday season. Trust us, this recipe is one you'll be cooking up all winter long, and is sure to be a crowd-pleaser for any and all guests that step through your door. Keep scrolling for all the details to mix these up at home…
What You'll Need:
For the rosemary cinnamon simple syrup:
¼ cup honey
¾ cup water
3 sprigs rosemary
5 cinnamon sticks
For the bourbon sour:
4 teaspoons simple syrup (above)
1 oz. fresh squeezed orange juice
4 dashes angostura bitters
1 orange peel
2 oz. bourbon
cinnamon sticks
sprigs of fresh rosemary for garnish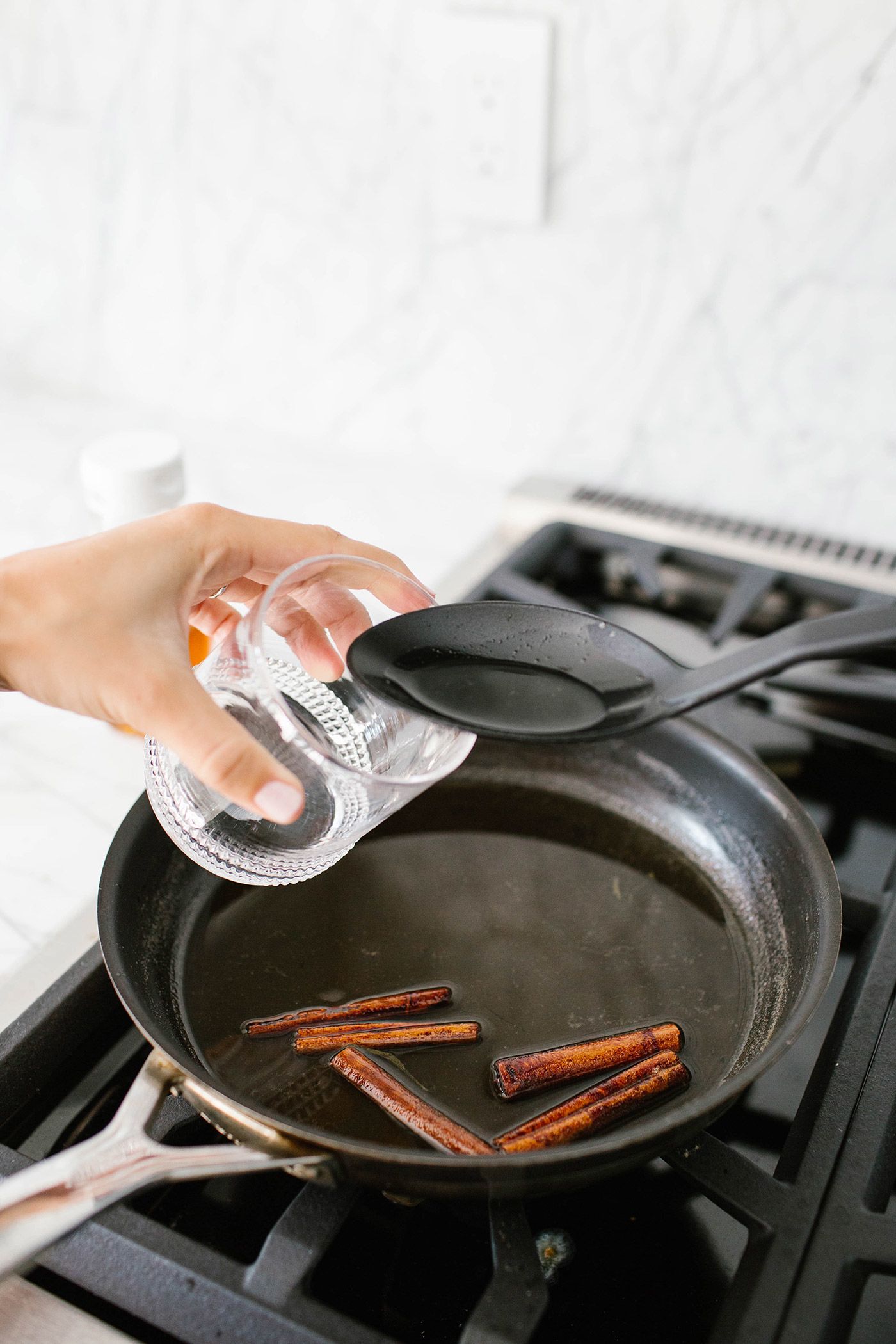 Directions:
To make the simple syrup:
Start by adding your honey, rosemary, cinnamon sticks, and water to a small pan. Simmer ingredients over medium heat with consistent stirring.
When the honey has dissolved into the water, remove the mixture from heat and allow to cool.
After your syrup is completely cooled, scoop out the rosemary sprigs and cinnamon sticks (you can throw these away). Pour the remaining simple syrup into a sealed container and set aside.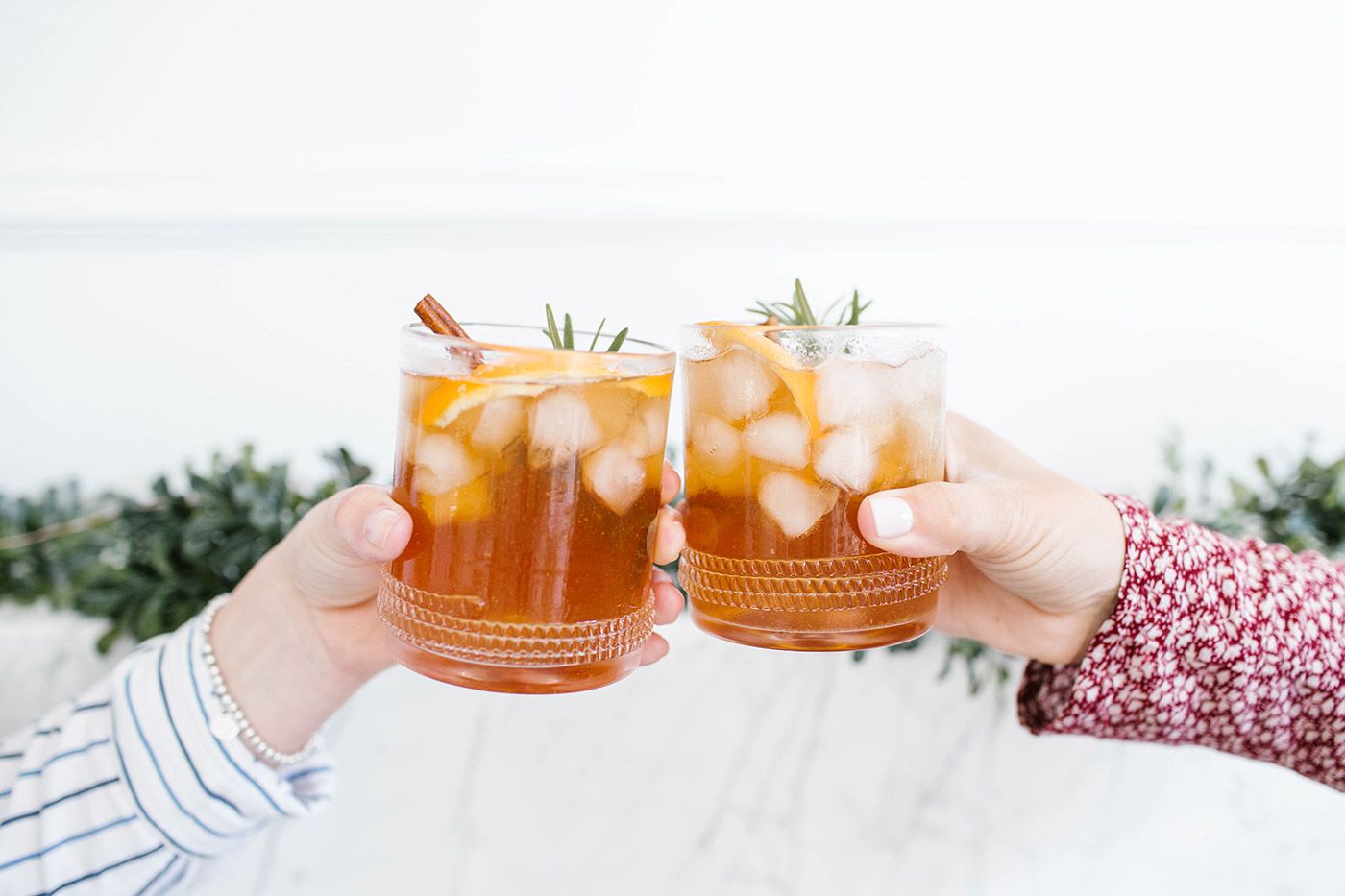 To mix the cocktail:
In an old fashioned glass of your choice, add 4 teaspoons of your rosemary cinnamon simple syrup, along with 3 dashes of bitters.
Combine ingredients by swirling around in the bottom of your glass.
Then, add your bourbon and fresh orange juice, and fill to the top with a handful of ice. Stir ingredients to combine.
Garnish each with orange peel, cinnamon sticks, and a sprig of rosemary.
Drink up!
Note: You can also store any leftover simple syrup in the refrigerator for future use, as long as it's in an airtight container.
That's it! Now what are you waiting for? Time to get mixing…
P.S. Did we mention it pairs especially well with one of our trays and acrylic coasters? ;) Cheers!
Xx Team GM
Photos: Jessi Burrone for GrayMalin.com