Hi Everyone,
If you're like me, a crisp sip of rosé in the summertime is one of life's simple pleasures. Rosé has been around forever, of course, but it has certainly been having a moment with wine enthusiasts over the past few years and let me tell you… I'm not complaining! Always a favorite for summer nights, lounging by the pool, or as a hostess gift for a backyard BBQ. I thought I would take a moment to highlight some of my favorite rosés that are perfect for summer and beyond. From the ever-popular Whispering Angel to a personal favorite Folded Hills Lilly Rosé, there's something on here for everyone. Before we start, I must preface that this is not in any particular order, as I love all of these rosés in equal (and copious) proportions.
Folded Hills Rosé is one of my favorites (I highly recommend their wine club). It's definitely a smaller brand, but for those of you who haven't had the privilege of trying it yet, all I have to say is what are you waiting for? Made from only the ripest Grenache grapes on the vineyard, Folded Hills Lilly Rosé is a dry, but aromatic rosé. After just your first sip, you'll sense notes of strawberry and watermelon. It's sweet, but not too sweet—the perfect compromise. Folded Hills Lilly Rosé is surely to be a hit with anyone– you have try it.
You may be familiar with Whispering Angel, but have you heard of their latest release The Palm? Not only is the bottle cute enough to have on display, but every sip transports me to sunny summer days. This wine is delightfully aromatic and carries notes of summer fruits. It's refreshing and crisp!
I'm always game for some bubbles, but it was the delicate pomegranate pink and orange glimmers of Ruinart Rosé that first caught my attention ...all before even taking my first taste. Very aromatic as well as memorable from the first sip, expect a palette of tropical fruits and small berries, making it perfect for pretty much any meal.
This 2016 vintage of Domaines Ott Romassan Bandol rosé is elegant and delicate with a crisp freshness. It initially displays aromas of citrus which evolve to more complex notes of vine peach, almond, and white flowers. It's a pretty bottle, too, which is always nice to arrive with, in hand, to a dinner party.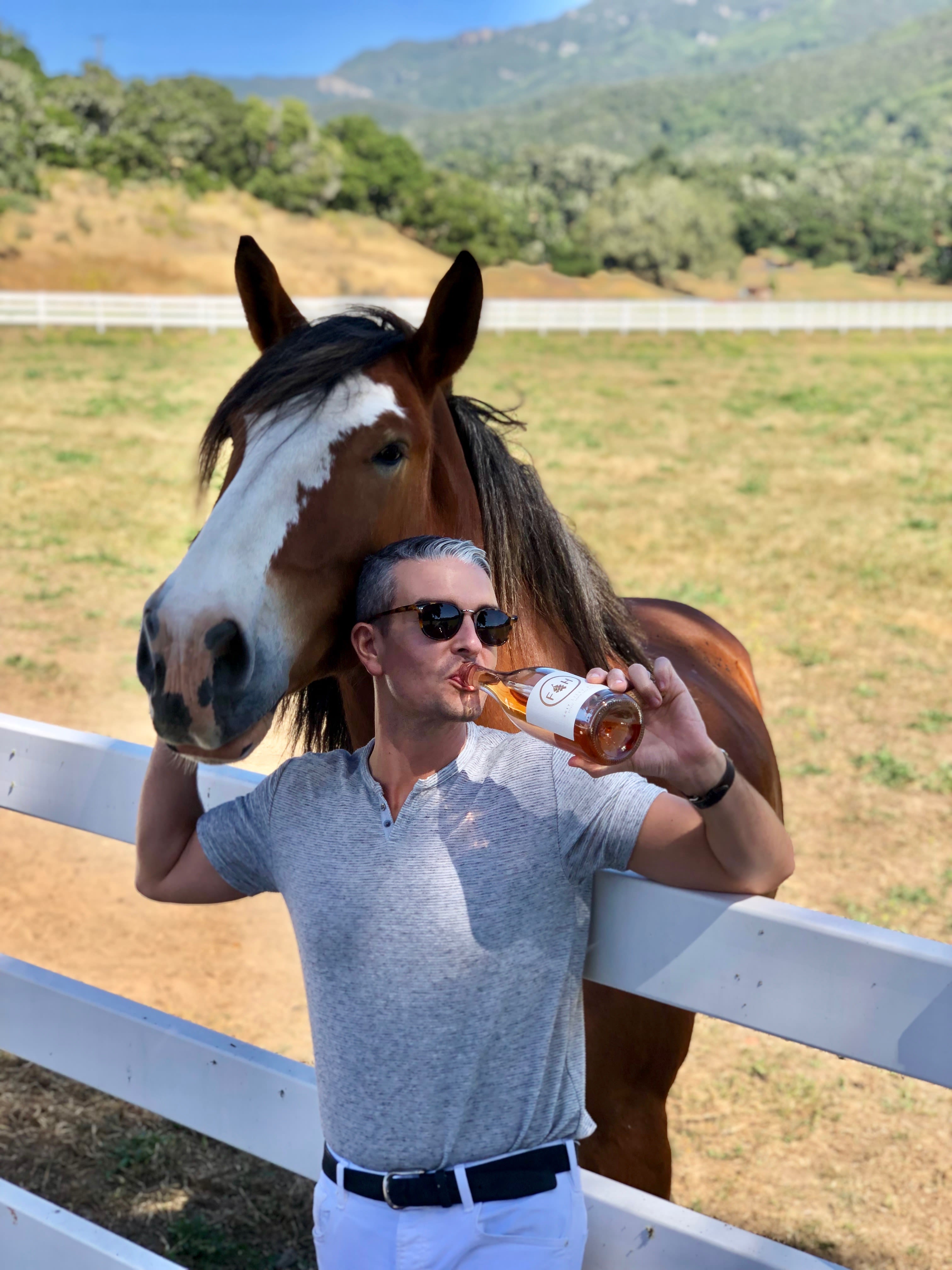 5. Miraval
Yes, of course, the question on all of our minds is who will get Miraval, Brad or Angie? Regardless of what side it shall fall, I'll remain Team Miraval. Pretty sure Syvan Ayla would agree, as I snagged this picture from her post explaining why she failed her cleanse. This is an anytime rosé for me. It is smooth, minerally with strawberry and tangerine notes. Bottom line, I'm pretty sure it has caused problems for many a person's cleanse.
I encourage you to click the link for this rosé as it's the product of a Swedish graffiti artist, André Saraiva, and French winemaker, Régine Sumeire. Fun fact, as a young winemaker in 1985, Régine had the idea to vinify red Grenache by pressing the entire grapes using a champanese press. The resulting juice that poured from the press had a pale color. Pétale de Rose was born and has been recognized as the first pale rosé in Provence. You know what this means, right? She created the color palette that we all covet oh so much!
I would be remiss to write a post about rosé and not include my beloved Veuve Clicquot Rosé. The muse of Splash of Rosé as well as a symbol of numerous joyful moments all of which are documented here, here and of course, here. Need I say more?
![](https://res.cloudinary.com/gray-malin/image/upload/c_scale/gray-malin/blog-uploads/5-Screen Shot 2019-09-05 at 1.10.21 PM.png-1sEsGCo)
Photo credit from Cool Hunting's Instagram, I had to borrow it to really show you what's cool about this bottle. The bottom is a rose! It also has a glass cork, which is another unique design component to the bottle. Okay, now that I've covered the aesthetics, let me tell you about how tasty this new favorite of mine is. With a fresh and fruity palette, I love drinking this wine super chilled on a hot day. Whether by a pool, the ocean or simply dining al fresco, this rosé is always on my list.
I first had this beautiful pale French rosé in St. Barths and was very struck by the lightness of it. The floral aromatic is enchanting. It's as if you poured yourself a glass of stunning flowers but they taste like perfectly crisp citrus and lychee. Yum! I took a picture of the bottle, although I knew I wouldn't forget this simple yet chic blue bottle. Once back in LA, I couldn't seem to find it, until I happened upon it in the well-known wine store,K & L Wine, in Hollywood. If you're local or simply visiting, they have wine tastings on Saturdays, and their sommeliers definitely know what they're talking about.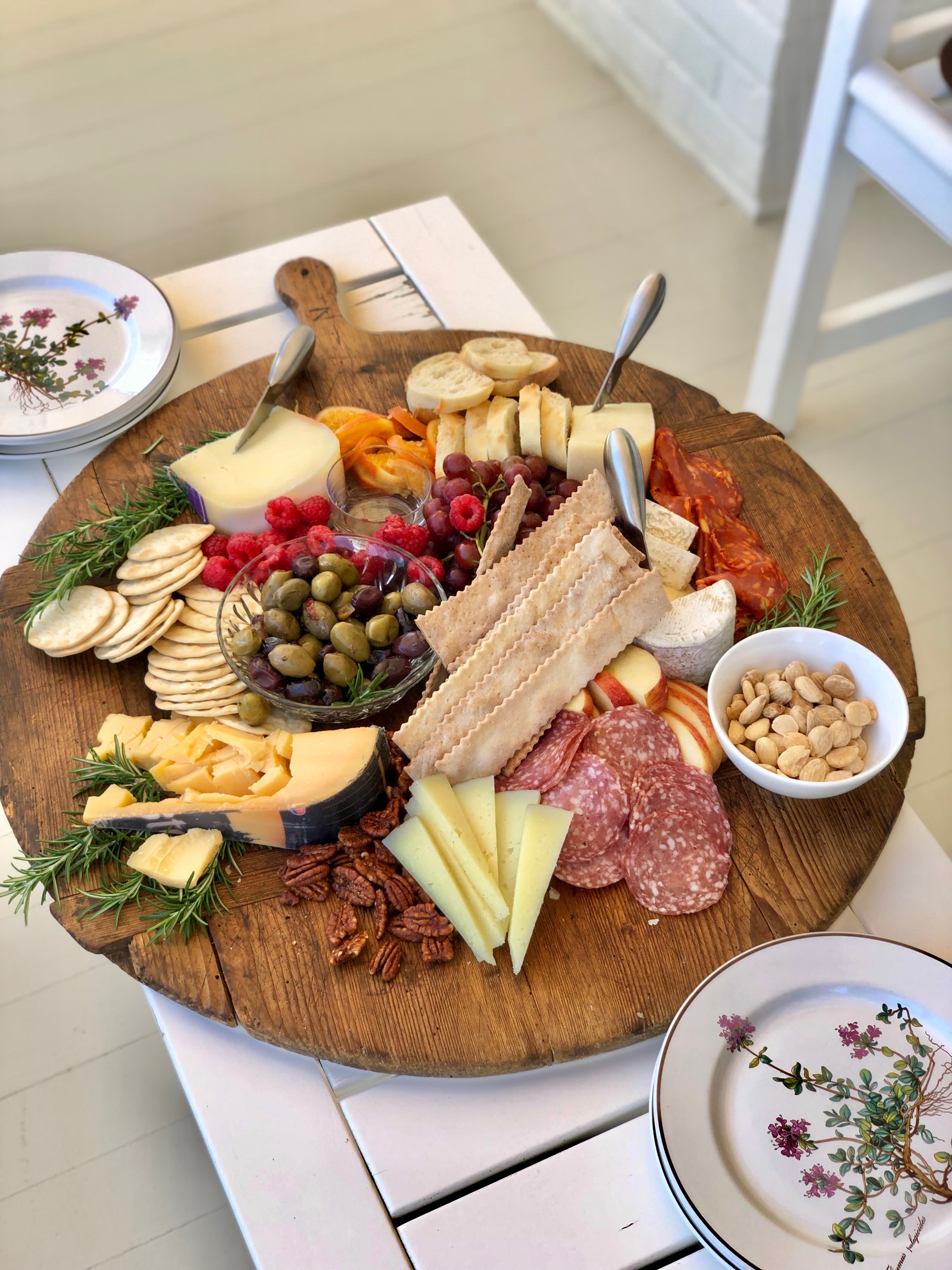 I love a chilled citrusy glass of Sancerre, the French white wine of the same regional name. So, when I read about Sancerre rosés, I knew it was a must-try and was happy to find it under $20 at the store. It is dry and medium-bodied, so pairs nicely with strong cheeses and charcuterie like the beautiful platter above.
C'est fini! Did your favorite make the list? I hope that it did, I'm even more hopeful that you discovered a new rosé you're dying to try!
Cheers!
xx
GM