Whether you've been wondering why people are proudly declaring themselves a "Type 3" or you're an Enneagram connoisseur, we're talking all things personality test today. The Enneagram test measures your strengths and weaknesses based on a series of questions, and determines which category (there are nine total) you fit best. From Type 1 (the principled, rational ones) to Type 9 (the receptive and agreeable among us), there's room for everyone, and finding out your Enneagram type can provide some insight into how you work… plus it's just plain fun! In the spirit of Enneagram mapping, we rounded up the best prints for each Enneagram type, to serve as a little reminder of all the great parts of being a Type 1… or 2… or 3… you get the picture.
Keep reading to learn more about your Enneagram type—and what GM print perfectly suits your personality… (And if you haven't taken the test yet, you can find it here!)
Type 1 - The Reformer
Principled, purposeful, and perfectionist—Type 1's strive for integrity and self-control in all areas of their lives. If you're ever looking for someone to organize a group trip, you know who to call. Detail-oriented Type 1's will find serenity in this perfectly arranged aerial shot, and the soothing beach setting serves as a gentle reminder to give their busy minds a break and relax.
Type 2 - The Helper
Often known as "the helper," Type 2's place a great deal of emphasis on relationships, and are usually highly empathetic and effective communicators. This charming print from the Beverly Hills Hotel series shows Type 2's in their element—making sparkling conversation while supporting and uplifting their friends. Just don't forget to give yourselves a little attention every now and then, Type 2's!
Type 3 - The Achiever
If you live and die by your to-do list and love to set both short term and long-term goals, chances are you're a Type 3. Energetic, hardworking, and high achieving, Type 3's are always looking for the next step forward, or in this case, the next rung on the ladder. We love how this print reflects the single-minded focus that can drive Type 3's forward, and reminds them stop and enjoy the view on the way up.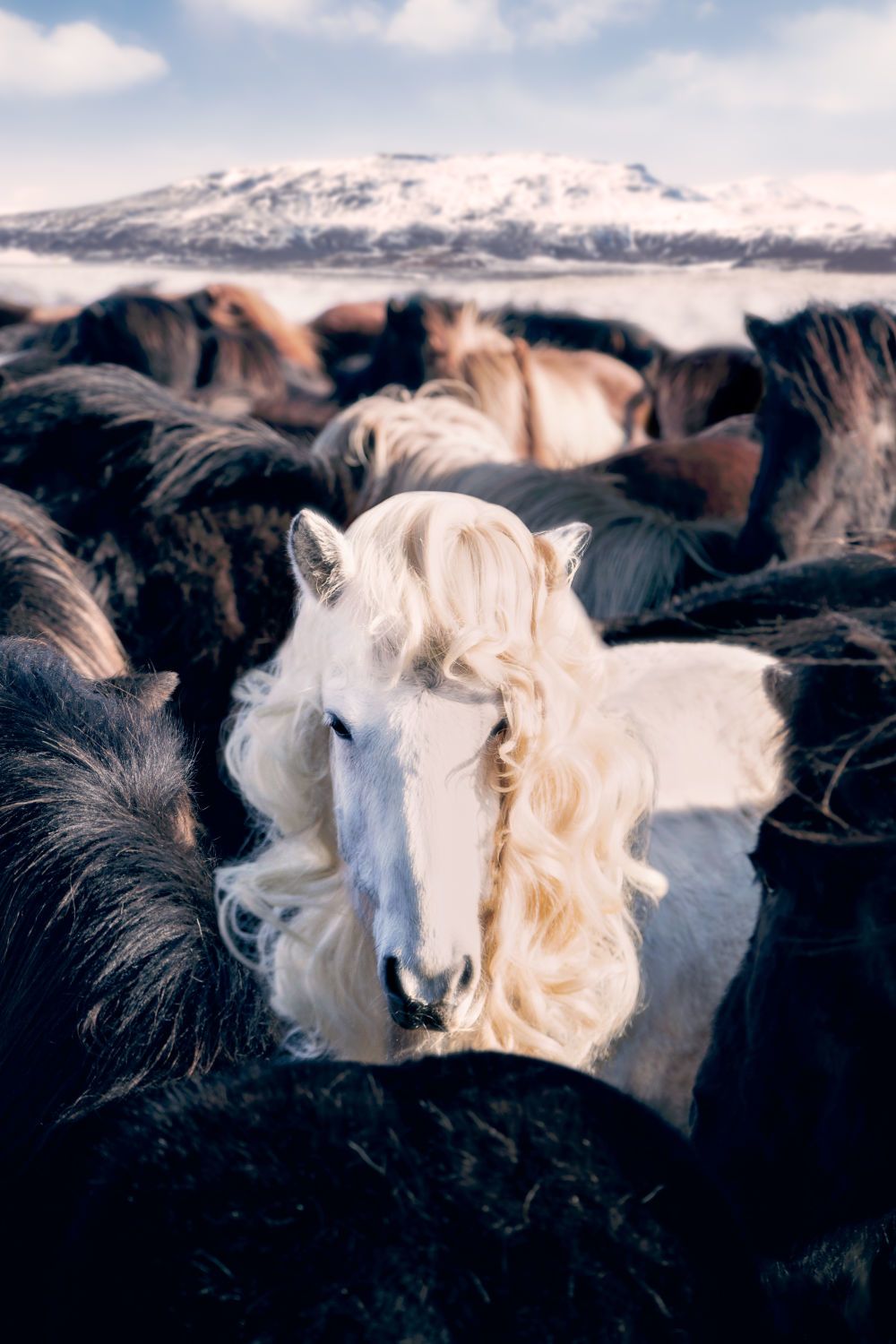 Type 4 - The Individualist
Type 4's aren't afraid to express themselves… even when they stand out from the crowd. Dance, art, drama, and music are all categories where Type 4's tend to shine, and while their heights of creativity can also come with feelings of melancholy, they are able to channel these into their chosen form of self-expression. Pick up this print as a reminder to share your inner talent with the world.
Type 5 - The Investigator
Deep thinkers, this one's for you. Type 5's are cerebral, perceptive, and great problem solvers… and in order to do their best work, they sometimes need a little isolation, making this setup pretty much their dream office. The stunning turquoise waters and rugged landscape on the horizon are good reminders to enjoy the world outside their heads, even when working on a challenging problem.
Type 6 - The Loyalist
Focused on protecting their loved ones and anticipating needs, Type 6's make great hosts… once they get to know you. Since they are highly loyal, they can be suspicious of outsiders at first, but once you've earned their trust, they'll welcome you with open arms. Just like the two penguins in this print, the Type 6 will stick by your side through thick and thin, and expect the same in return from those close to them.
Type 7 - The Enthusiast
What's more spontaneous than a midday splash in the pool? Type 7's are positive, optimistic, and always down for an adventure, which makes this pretty much the perfect print to remind them to get out and dive into the world… while also taking time to slow down and enjoy the moment they're in.
Type 8 - The Challenger
Confident, intense, and generous, Type 8's are well-suited for leadership roles, much like this king of the jungle. They're highly focused on fairness and justice, and tend to see the world in black and white, so remembering to let loose and open themselves up to new experiences are keys to finding balance as a Type 8.
Type 9 - The Peacemaker
Balance is the key word for Type 9's. Often called on to be peacemakers based on their ability to see all points of view in a situation, they are open-minded to a fault, even when this causes them to doubt their own feelings. Type 9's are drawn to openness and harmony in all areas of their life, and this peaceful print reflects their go-with-the-flow attitude, and tendency to see the silver lining in every facet of life.
What Enneagram type are you?
Find more prints for Types 1 through 9 right here.
Xx Team GM
Photos: GrayMalin.com