Hi Everyone,
Happy Hump Day! It's week five of my One Room Challenge, and I have to say - I'm SO excited to reveal it ALL to you next Wednesday...be sure to check back for all of the FUN. For today's post, it's all about my last minute decisions and final touches. We've continued to get the rest of our order from Frontgate. Again,I really can't emphasize enough how much I've loved designing the roof bench area with all of their beautiful outdoor selections. But first...
THE ENTRANCE
Aside from all of the decorating accessories, I also completed an update to the stairwell leading up to the deck. Yes, technicallyit's not outside, but it is just as much a part of the reveal as the actual deck; this is where the experience begins. Working with the best paint around, Farrow & Ball, I opted to go with a beautiful shade of grey namedWorsted. Contrary to it's name, it's the bestest!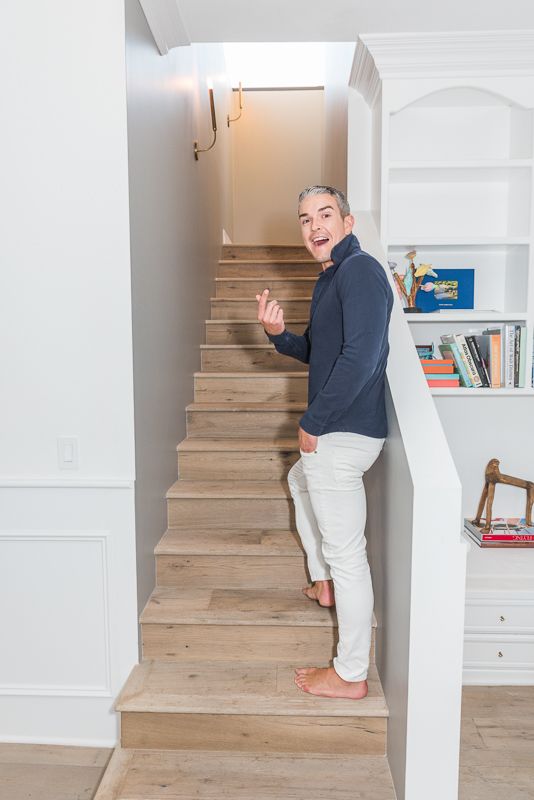 I know, I'll be using the deck for sunning but it's also going to be amazing for sunsets. Let's head up, shall we?
I'm not going to lie but it's a little difficult to convey via photos how lovely this paint finish looks, so you'll have to take my word for it. It's a 3-dimensional stairwell, too. The walls are painted with the velvety looking shade of grey, then if you look up, you'll see the contrastly painted ceiling in Cornforth White.
FINAL TOUCHES
I have long wanted to figure out a way to hang artwork in an outdoor space. Without getting too techincal with the framing, I decided to go with the second best option, which is to hang the work when I'll be in town as well as when I'll be entertaining, most importantly. This spot on the deck is perfect, as it's shaded from the sun as well as the rain. Essentially, I am thinking of it in the same vein as a seasonal piece of artwork, in that it comes out as often as possible, or as a rotating piece of art. I love to move things around to keep it fresh, so this piece will be the one I weave in and out of spaces in the home.
Another decor element that will be used often but won't be a permanent fixture out on the deck arethe Gray Malin Home Acrylic Trays.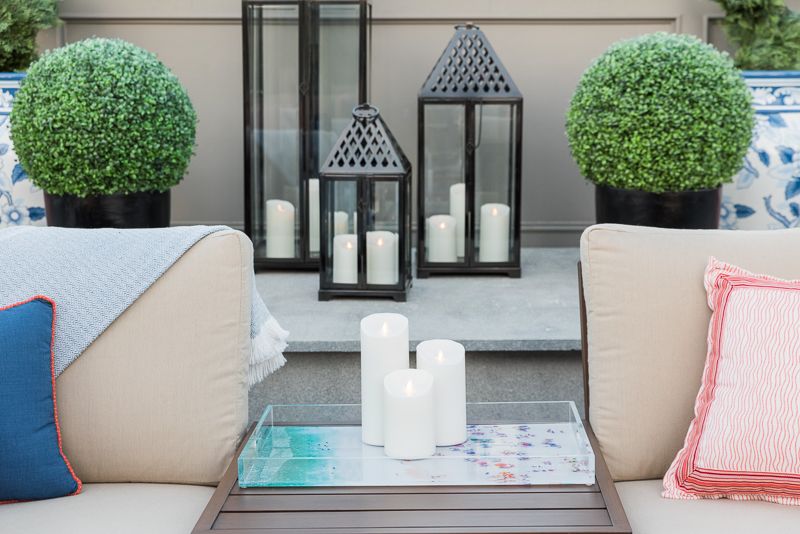 \
After a squeeze of my new custom pillows from Fabricuts, I placed the final lanternsdown...to set the mood.
I settled into a cozy corner of my new couch with Stella and await next week...to show you all The Final Reveal.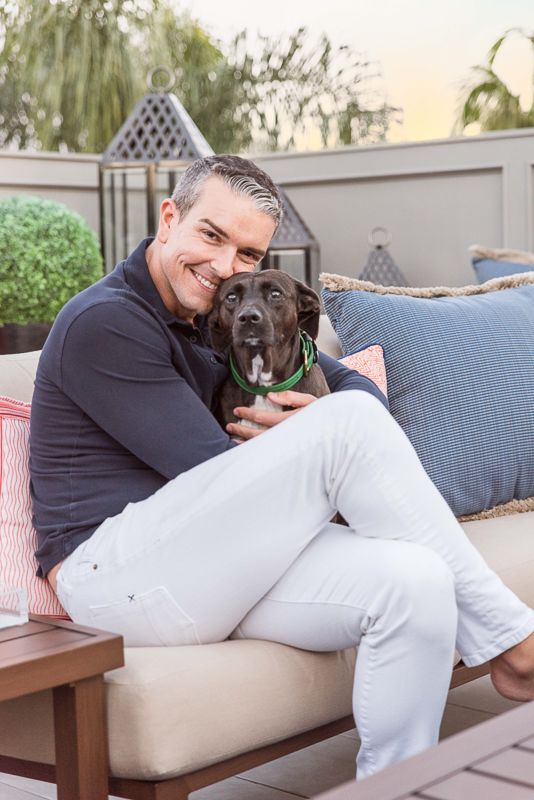 Cheers,
xx
GM
Be sure to follow along with all of the other Talented One Room Challenge Participants:
Apartment34l Beginning in the Middlel Coco and Jackl The English Room l Ashley K Goldmanl Jenna Sue Designl Joanna Hawleyl Kelly M Rogersl Linda Holtl Marcus Designl Michelle Gagel Natasha HabermannAngela Chrusciaki Blehml Jennifer Floresl Caitlin Flemmingl Shannon Clairel Sketch 42l Stephanie Kraus DesignslBisou Style
Media Partner: House Beautiful l TM by CIH