Interiors
Design Direction: Using Dog Artwork With Interior Designer Caitlin Kah
Hi Everyone!
I wanted to share some beautiful home styling displays from an incredibly talented interior designer from Palm Beach, Caitlin Kah. Caitlin started Caitlin Kah Interiors a few years ago, and I stumbled on her website, and instantly fell in love with her style right around the time our Dogs of Palm Beach series was released! Decorating a coastal home by using dog artwork from my Dogs of Palm Beach series, I hope you're just as inspired as I am by her eye for design and creative use of the photography. If so, be sure to take advantage of our Animal Flash sale happening this week – receive 25% off all animal prints. Enjoy!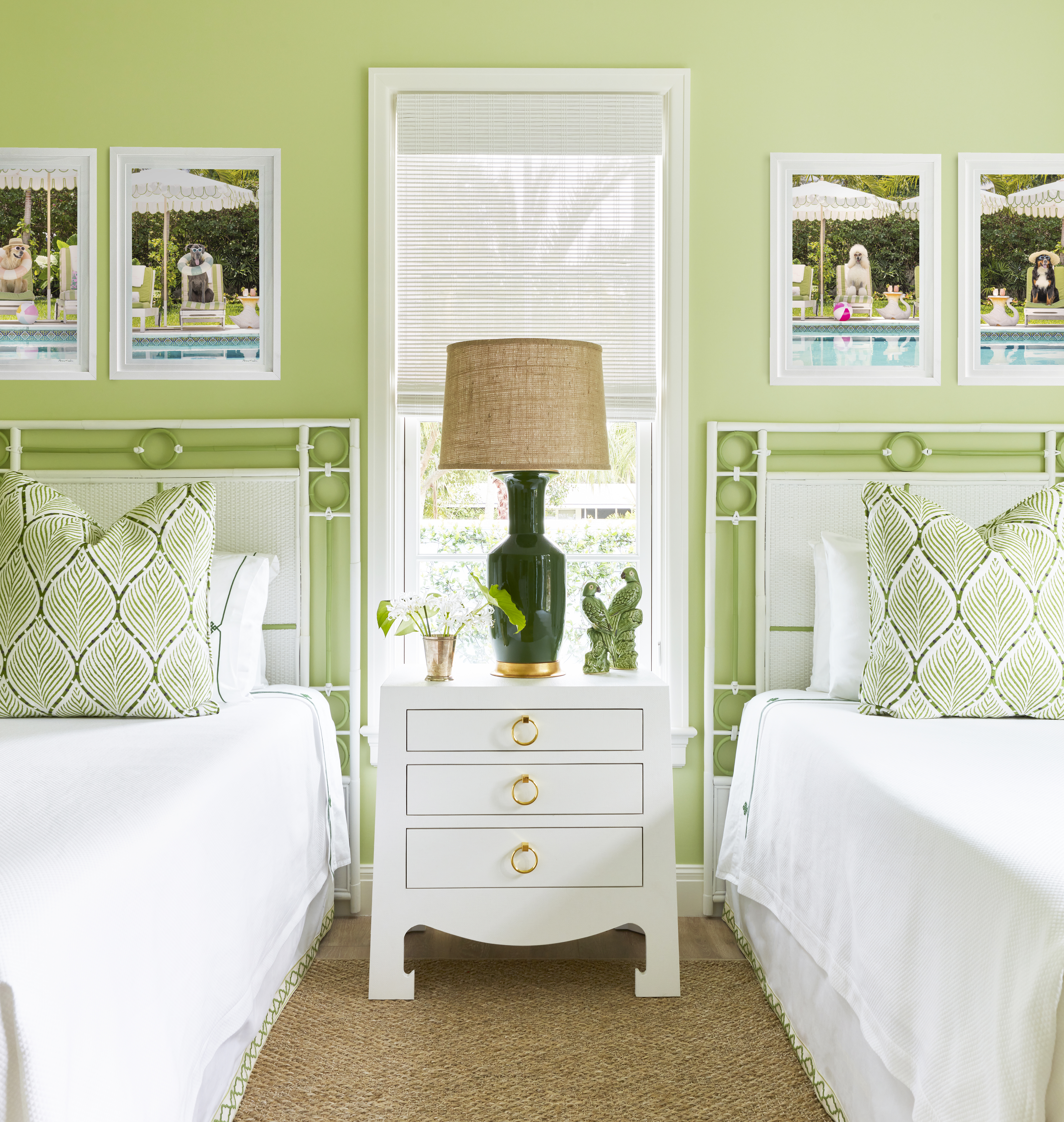 Photo Credit: Brantley Photography
Tell us a little about yourself!
I live in North Palm Beach, Florida with my husband and our 2 daughters, Lucy (6 months) and Piper (2.5 years old). We love the Florida lifestyle and spend our weekends at the beach or on the boat. I opened up the doors to my own interior design firm, Caitlin Kah Interiors, a little over a year ago after working as a lead designer at Kemble Interiors for 10 years.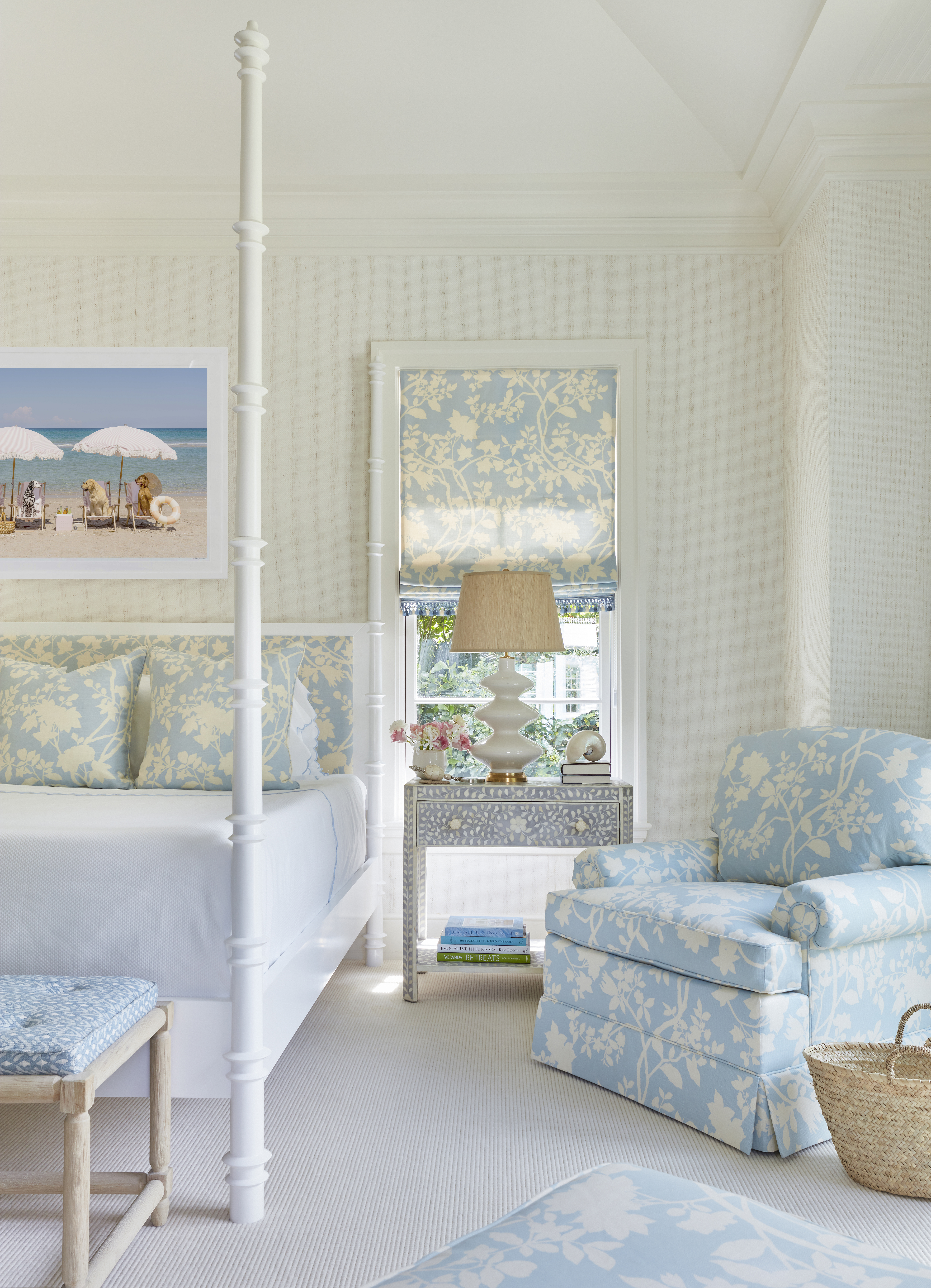 Photo Credit: Brantley Photography
What do you love most about Palm Beach?
There is nowhere like it! I wake up every day and head into the office and you just don't know who you are going to run into or what you are going to see that will inspire you. It is a joy to drive over the bridge every day to the lovely island of Palm beach and see what my day has in store for me!
Photo Credit: Brantley Photography
How would you describe your interior design style?
My personal design style is islandy with a lot of earthy colors and livable. I love chunky textured linens for upholstery, grasscloth on the walls and sisal underfoot. I am lucky enough to have a range of clients whose styles range from contemporary to very traditional and everything in between. It keeps it interesting and I truly enjoy flexing my design muscles by working on all different styles and types of projects daily.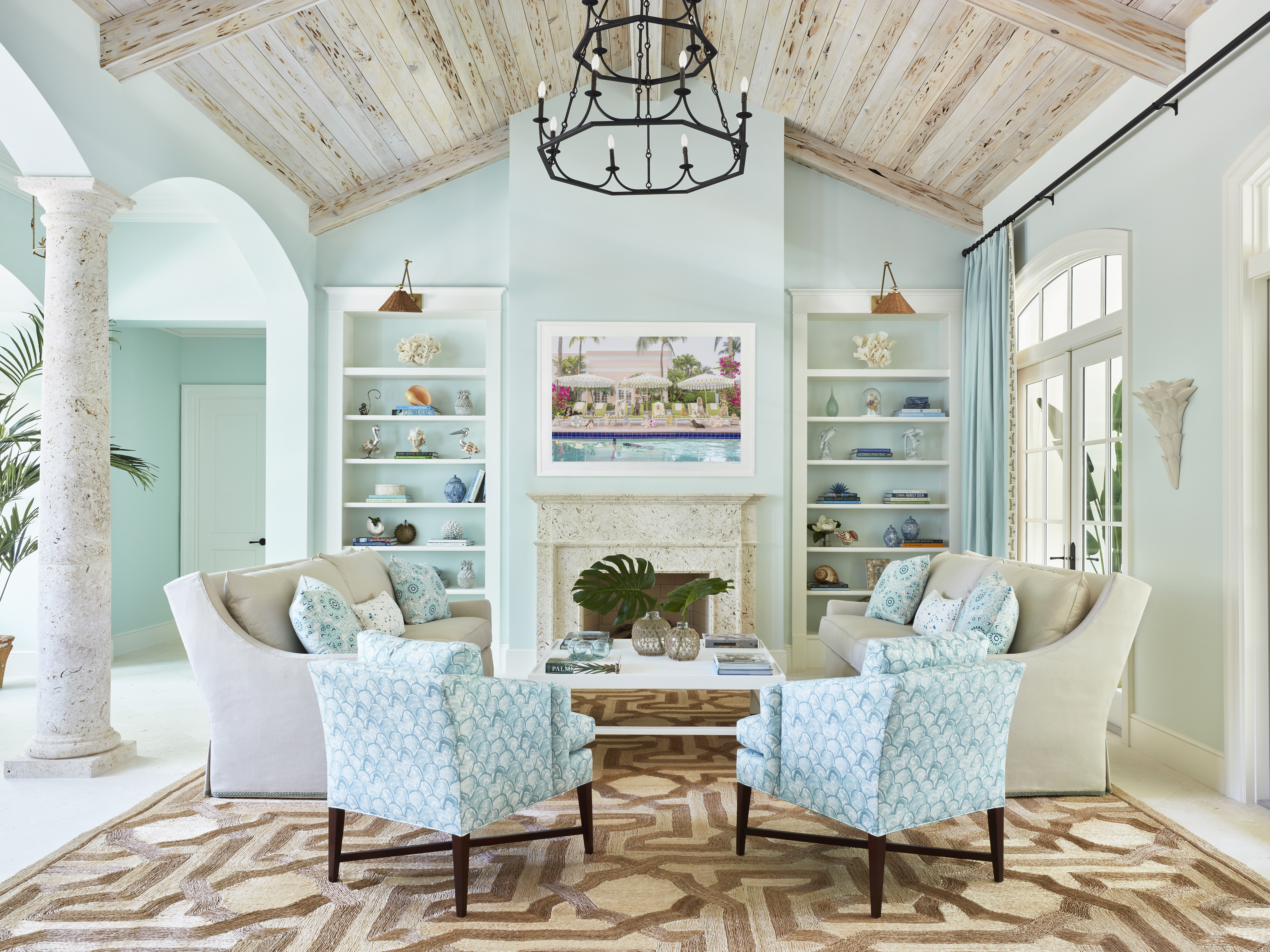 Photo Credit: Brantley Photography
From your color selections to your furniture, can you walk us through your design process? Where do you begin?
I usually begin with fabrics or sometimes a fabulous rug that catches my eye. Then I start to hone in on the furniture layout so that we can select furniture that is properly scaled. Lighting is usually the jewelry we add on after we have selected the main furniture pieces and one of my favorite items to source.
Photo Credit: Brantley Photography
What's one of the greatest interior design lessons you have learned throughout your career?
Measure twice, cut once.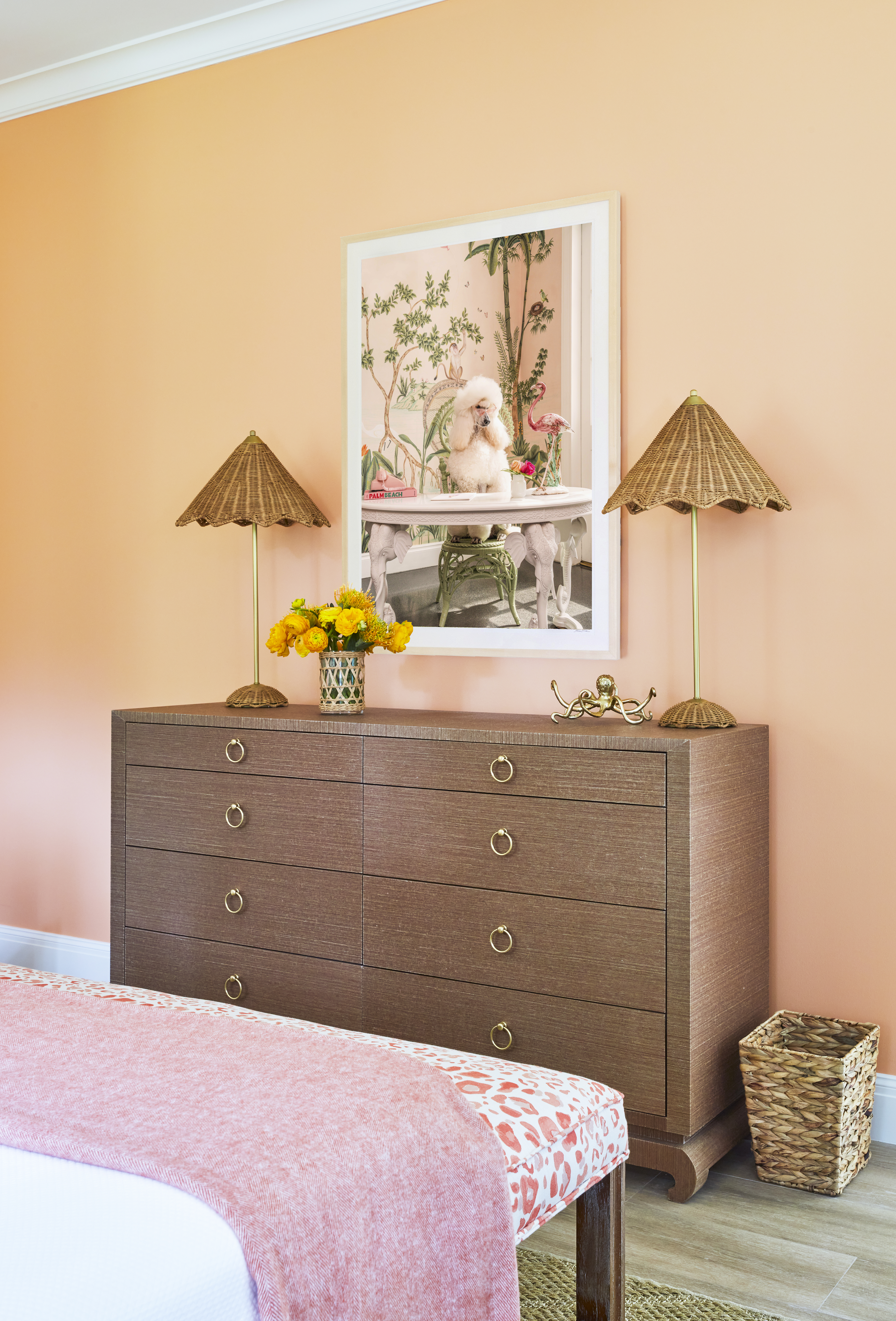 Photo Credit: Brantley Photography
Where do you turn for inspiration?
Coffee table books, instagram, my clients and my team.
Palm Beach has such a distinct design aesthetic. Are there aspects that you agree with/disagree with when you are designing a home? Are there specific Palm Beach motifs you incorporate into each design?
I think it is always nice to tie the interior and exterior together in Palm Beach. In many of my projects , the exterior informs the interior and vice versa. Exterior living is such an integral part of life in Palm Beach and cannot be forgotten about.
In your Jupiter Island project I instantly see coastal beach aesthetics as the inspiration. I can imagine my Dogs of Palm Beach images from the beach working nicely in this home, how would you style them, what frame color would you choose?
In the guest house, I would style them with a darker, richer frame and in the main house I would do crisp white frames. They are so fun and playful and a great conversation piece. I love incorporating art into rooms that can inspire a conversation between houseguests and owners-and who doesn't love chatting about dogs!?
Is there a photo of mine from any of my other series that you would love to style in one of your projects, if so which one and where?
I just finished a project in Sun Valley, Idaho, which is a very special place to me, as I grew up spending summers there and also got married there. I am loving all of your "Snow" images. It is very hard to choose just one. "The Arrival" is pretty legendary and I can see this particular client loving this in their family room.
Do you have a favorite interior design trend of 2023?
I am loving a contrasting painted kitchen island right now!
Caitlin, thank you again for sharing your process of decorating your projects with playful dog artwork from the Dogs of Palm Beach series, and taking the time to inspire readers with your gorgeous displays. Stay up to date with Caitlin on her Instagram and website for Caitlin Kah Interiors.
XX,
Gray