Hi Everyone,
I hope you're enjoying my latest beach aerials from the Big Island of Hawai'i. They're on sale right now as part of the 30% OFF BEACH AERIAL SALE. I have to be honest, it was really difficult to narrow down the selects to the 27 new images that were released on Tuesday. Hawai'i is absolutely stunning, and I enjoyed every moment of my time enjoying the Big Island. Over the past few years, I have been gradually growing my offerings from the Hawaiian Islands. Hawaii is one of those locations, similar to Italy, where so many people love to visit and have special memories associated with it. With that in mind, it brings me nothing but sheer joy to capture this beloved destination high above its beautiful sands. Starting with the latest additions from Hawai'i, let's talk...'The Best Ofs.."
Infinitely subjective, I'm sharing my picks of which island is best for: weather, scenery, nightlife, outdoor activities..the list goes on, so let's begin!
HAWAI'I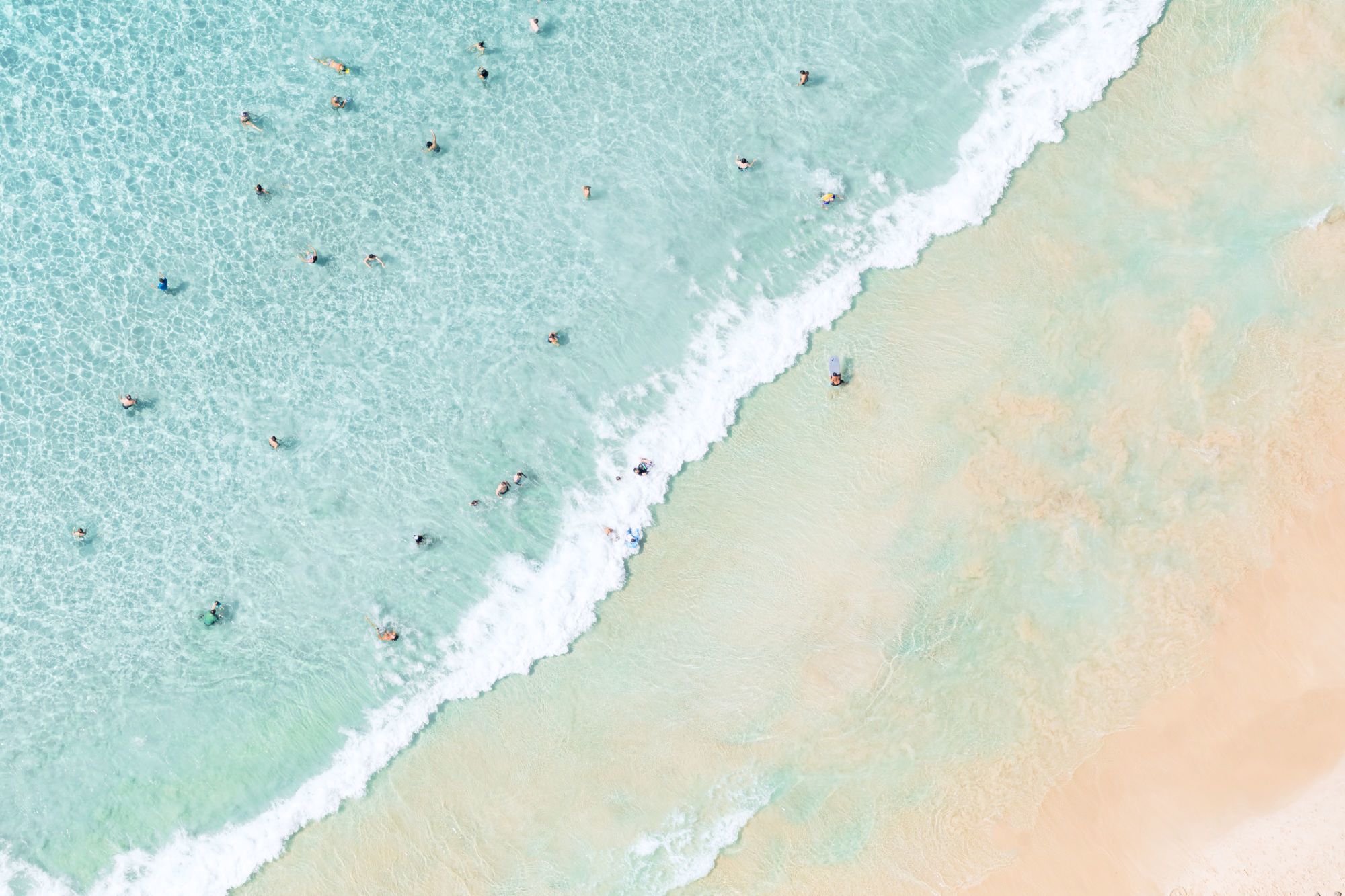 It is arguably impossible to say which Hawaiian island is the best when it comes to beaches. One's opinion is derived from numerous variables including sand, water clarity and just overall personal preference. So, let's just stick to the facts. The Big Island of Hawai'i has the fewest beaches amongst all of the islands. However, what sets it apart is that some of the beaches are white sands paired with clear waters, as opposed to the golden brown and often cloudier water of the other islands.
Speaking from experience, the white sands outside our hotel, Mauna Kea Beach Hotel, did not disappoint, nor did the snorkeling along the coast of this island. It was truly some of the best I've ever experienced.
Kealakekua Bay, also known as "Captain Cook", is an underwater explorer's dream with dolphins and sea turtles swimming below. Honaunau Bay is another favorite for locals and visitors alike! The primary reason being due to its advantageous layout of the bay, the water is almost always calm and the waters have exceptional visibility most of the year.
There is also the Hawai'i Volcanoes National Park, which is another attraction for this particular island. You can visit the park as well as stay at a nearby hotel to appreciate the allure of the black sands...
..or see if from above like, I did...amongst other things whilst soaring above this lovely island. For a helicopter tour, I recommend Mauna Loa Helicopter.
IMO - The Big Island is the winner for Best Snorkeling.
KAUAI
Known as the "Garden Island," Kauai is hard to beat when it comes to overall scenary. It is incredibly lush as well as less crowded than Maui or Oahu, who definitely offer more of a nightlife. Kauai on the other hand feels much more low key, regardless of what part of the island you're on.
For all you honeymooners out there, I'm sure you're well aware of the Princeville Resort, Kauai. Aside from its lovely piece of beachfront property, the hotel also boasts a 5,000 square foot infinity pool. NBD.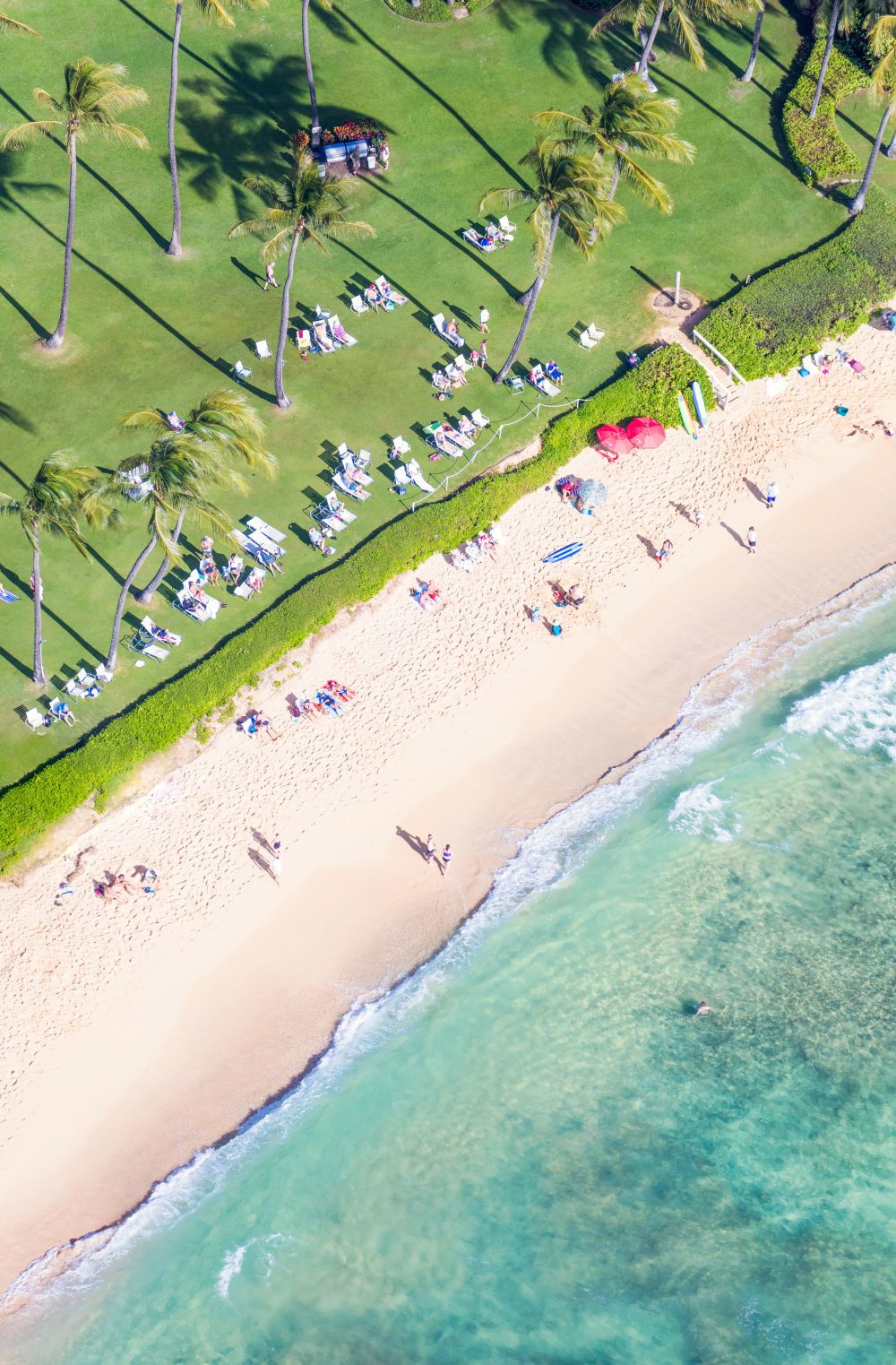 IMO - Kauai is the one to visit when you want luxury, stunning scenary and last but not least, privacy.
OAHU
Oahu, known as "The Gathering Place," is Hawaii's most visited island as well as home to state capital, Honolulu. Based on these two pionts, Oahu is the leader when it comes to nightlife, dining and shopping options.
It's also world famous for its surf beaches and overall water sports, in general. Therefore...
IMO - Oahu takes the 'Best' award for the most non-outdoorsy activities. It also has pretty awesome surfing, so there's that, too.
Kailua Beach is often noted as Hawaii's best, and for good reason - the beach is nearly 3 miles long, a large portion having soft light colored sand, and offers a multitude of activities: swimming, windsurfing, kite-boarding, kayaking, boogie boarding and at times surfing.
MAUI
Second most popular for tourists, just behind Oahu, Maui is known for its near perfect weather...year round. It could just be me, but I think that Maui is incredibly romantic. Like, if Kauai is the most popular for honeymoons, then I'm willing to bet that Maui is the most popular for engagements.
IMO - Maui is the most romantic island. Stroll along one of the plentiful and stunning beaches, then enjoy a romantic sunset cruise.
What do you think? Do we share similar opinions when it comes to these four Hawaiian Islands? I think it's safe to say all four are incredible and pretty easy on the eyes all around. It is fun trying to narrow down the reasons as to why you love a place, though so thanks for following along with me as I shared mine. To see more Travel Guide tips on Hawaii, look no further than right here.
Cheers
xx
GM