Hi Everyone,
Wow! It's been such an amazing start to the year, and it only keeps getting better! I'm so excited to officially announce the launch of the Sperry X Gray Malincollaboration. There is definitely something for everyone with this limited edition collectionof 3 different prints in4 differentstyles.
But first, a little bit on how this dream collaboration became a reality. Summer before last, I wasshooting above Chicago and Lake Michigan, which was where I grew up going for summer vacations with my family. Now, I've been a long time wearer of Sperry's, so it wasn't abnormal for me to have on a pair of their classic boat shoes on this particular day. As the shoot was wrapping up, without much thought to it, I snapped this picture as we began our route back to the helipad.
After seeing how great it turned out, I was inspired to reach out to Sperry and present them with the idea of collaborating. And, the rest as they say...is history!
Fast forward to late last summer, myself and one of Sperry's amazing team members, Purvi, went up over Santa Monica beach to shoot promotional shots for our exciting collection!
Here I am snapping a picture, very reminiscent of the one that inspired itall, in the CVO Cape TownSlip On Sneaker!
After a quick shoe change into the classic boat shoe in the Lisbon Umbrellaprint, Purvi got in on the action too with her pair of the Seacoast sneaker.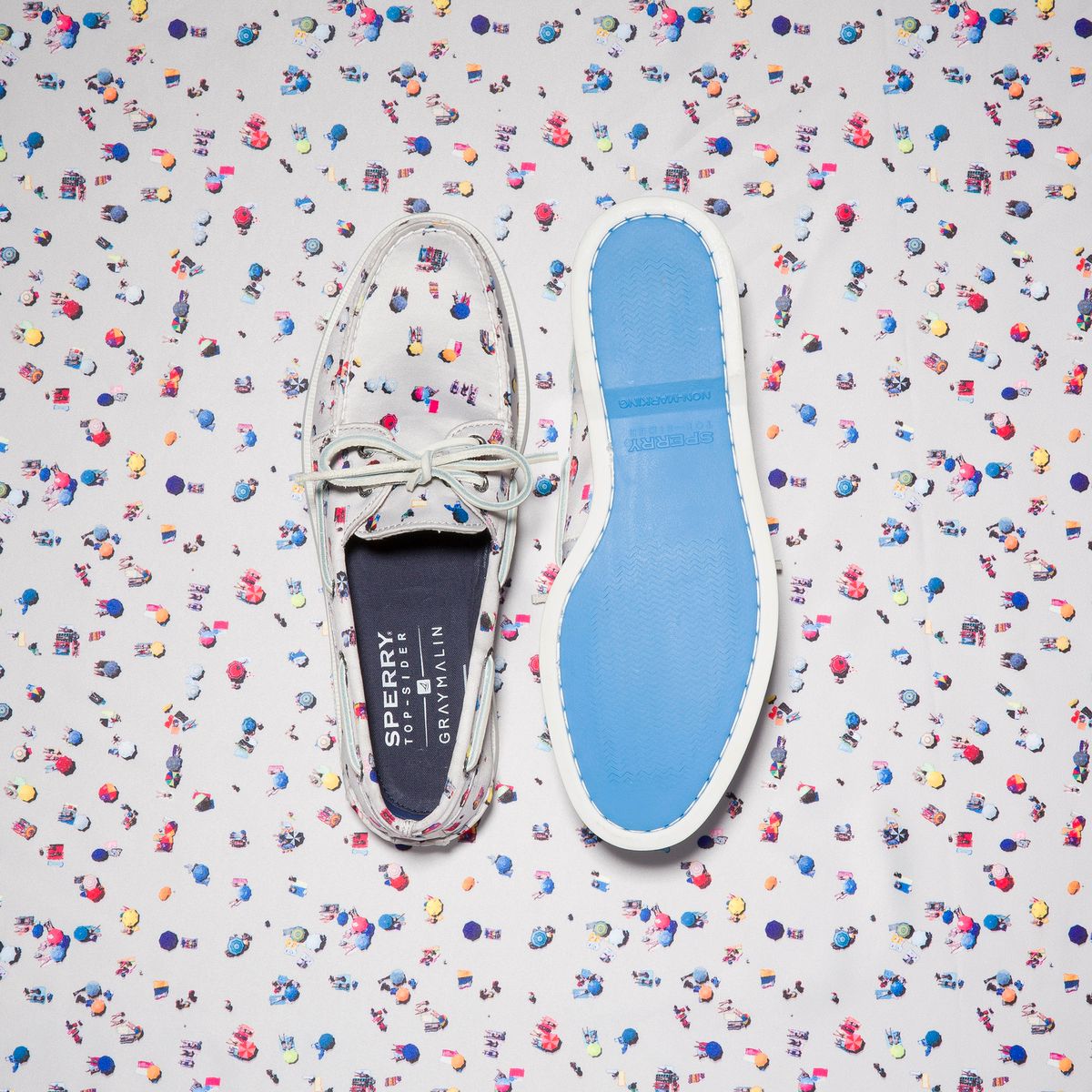 She's now an official foot dangler from a helicopter high above a beach below!
Then, the last print Sperry used was from my La Dolce Vita collection for the Cefalù lace-up, which I can't wait to wear with a suit one Spring night out.
For more - You can read about it on Refinery29,here & here - and also, THERE'S A CONTEST! Read more - here
xx
GM