Hi Everyone,
I am SO excited to invite you all into the home of my dear friend, Jacey of Damsel in Dior , for today's Inspiration Spotlight. Jacey is one of my first supporters and consequently has quite a few Gray Malin prints on her very own.
But before we go in, here's a quick trip down memory lane..
Waaaay back in 2012, Jacey and her husband, Grant, joined me once on an A la Montagne shoot! As you can see, we were fully bundled up and ready to brave the winds to capture some winter wonderland moments.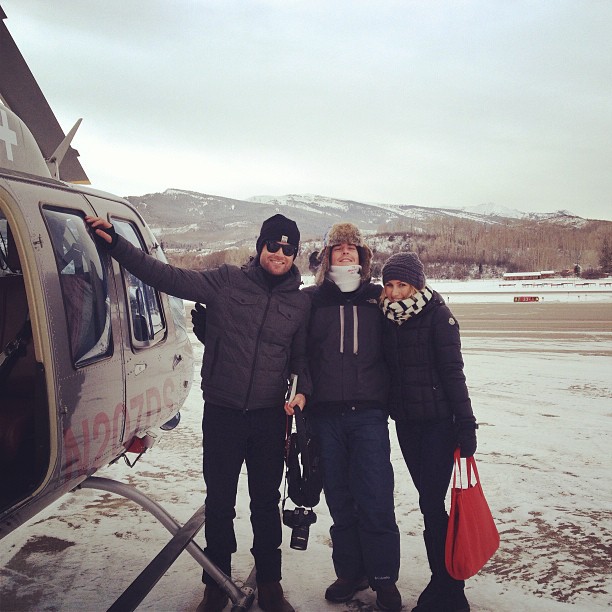 Then later in the year, this happened. What can I say, the pool was calling us to take a dip!
And, then just a few short weeks ago, we enjoyed sipping Veuve Clicquot during Sundance.
Yes. It's fair to say, we enjoy each other's company! And now, lets take a stroll through her and Grant's newly remodeled home in "Picfair" which is near Culver City in Los Angeles. You can see before and after pictures right here on Damsel but for your immediate viewing pleasure, I've chosen a few select images and then of course we get to hear more from Jacey on her home decor...
"I have been collecting Gray Malin pieces since I have known him. Whether the pieces were purchased, holiday presents from Gray or prints that I literally stole out of his garage . . . I truly treasure each and every one. For example, my husband and I were fortunate enough to tag along on his Aspen shoot so that print really holds a place near and dear to our heart. I also remember hearing Gray's stories over the dinner table about his Far Far Away trip."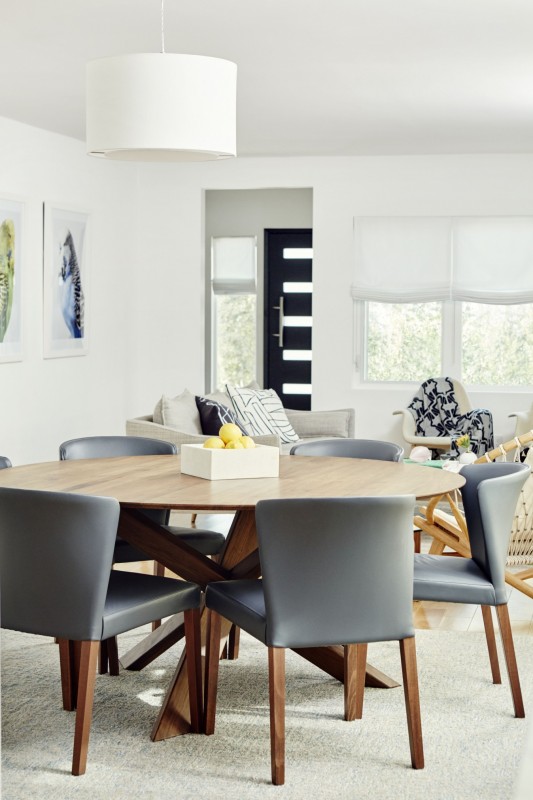 Jacey and her husband used to be my neighbors in West Hollywood, which is how we first met 6 years ago. We both were starting small businesses and played off of each other whenever we needed to brainstorm with someone who was going through a similar situation.
"It was perfect timing for us to bounce ideas and inspiration with one another as we both work in a creative space, yet separate industries. As Gray mentioned, I run the website/blog called Damsel in Dior. For fun I play the piano, cook, run and play with my 2 English Bulldogs, William and Polly"
Jacey was actually one of the first to see my new additions to the La Dolce Vita collection. True to form, she chose one of my absolute favorites, Positano Coast. It's sold out, bu Afternoon Ride, Capri is a perfect alternative.
"When we moved into our new home and had a blank wall, it was without a question that the Positano piece would fill it. One of the best vacations my husband and I took was a trip on a sail boat with close friends along the Amalfi Coast. This particular photo looks just like the exact view and boat that we experienced when pulling up to Positano. It gives us both butterflies and every time I look at the print, it immediately takes me back to that day at sea."
Considering Valentine's Day is right around the corner, I couldn't be happier to hear that this image evokes romantic memories for these two.
Talking more about her decorating style and the choices she has made, Jacey had this to say..
"I lean very heavily on my talented husband's eye for all things interior decor. Because I am constantly traveling for work, we wanted our new house to feel very clean and clutter free so we stuck with a very neautral color palette. We agreed to use the James Perse store as inspiration and that we could bring personality to the home with art."
I couldn't agree more with their approach. It's nice to come home to a de-cluttered home, especially when your life feels a bit scattered at times. And, I especially like how their pooches get an up close view of Prada Marfa Black & White Original.
As we make our way through the rest of the home, we decide that perhaps in order to help us relax a bit more after the tour, Jacey and I should enjoy a beverage...
and then retire to the gorgeous back patio for a sip and a sunset.
Sounds like the perfect idea, right?
As we make our way outside, I am full of such appreciation for my dear friend and all of the memories we have shared. I could not be happier to see the beautiful home that her and Grant have created, and I am so proud to see how her Gray Malin pieces have made themselves at home, too!
Thank you to Jacey for showing us around! I hope you and Grant have a lovely La Dolce Vita Valentine's Day...and stay tuned to tomorrow as you might just see some of the A la Montagne images Jacey witnessed being created on a special yet limited President's Day sale...wink wink.
Cheers
xx
GM