Hey Everyone!
I'm so happy to introduce this week's Inspiration Spotlight to you all. Meet Elshane, a celebrity fashion stylist and creator ofblog, ElShanesworld. A leading "pop star stylist" in Hollywood, her typical day is spent "on set of music videos, album cover shoots, or behind the scenes of a red carpet look." She is also responsible for large scale corporate rebranding as a key wardrobe stylist on set of global technology commercials and advertising campaigns. Based in LA via New York since 2011, Elshane plays house in West Hollywood alongside her husband, Taylor, and their adorable dog "#HollywoodHomer".
I first met Elshane during my Fairfax Flea Market days. That's right! She's one of my original supporters. When sherecently reached out to say hello and ask me to sign her print from my first series, Prada Marfa, my response was naturally, "Of course!" and we arranged for her to visit the studio. It was duringour reunion meeting, we decidedto collaborate on a blog post, and she agreed to let us into her stylish home to share with you all.
Before we go in, I also want to let you all know that in celebration of the Prada Marfa collection, this post with Elshane and my birthday, which is today, I'm offering a very special 1 Day Only price on prints from this series. Check it out, here.
Now, back to Elshane's gorgeous home.
Upon arrival, I immediately appreciated her use of color as well as how her house is filled with different kinds of books. Her go to coffee table book is the classic Pucci book. "Every page is a work of art."
As you'll see when you visit her blog, Elshane is known particularly for combining outrageous colors and prints in a perfectly cohesive way, which also flows into her interior decor. "My home emulates my personal style", she says, "my world is an infusion of color and textures in a space that combines everything Spanish and Moroccan with accents of modern by Jonathan Adler and Kelly Wearstler."
The Mule print from the Prada Marfa collectionwas an obvious choice for Elshane as she explains "It made no sense and perfect sense at the same time. This piece is at the entryway ofmy foyer and has always been a conversation starter for all of my guests."
She connects with Gray Malinphotography because"The stories are luxurious. Regal. Happy. Colorful." I love hearing these kind of sentiments as I always want my work to conjure happiness in it's viewers. As we make our way through her home, the open floor plan is very inviting and you can tell it's a perfect home to host guests in.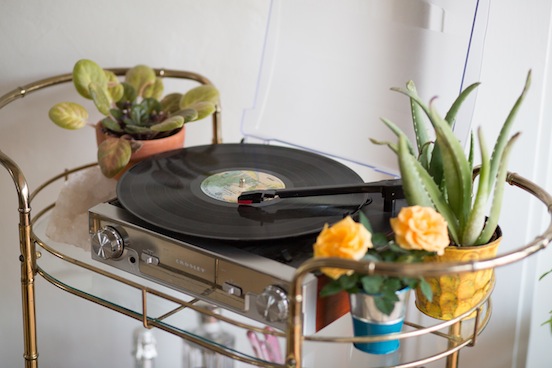 Like myself, Elshane and her husband love to host dinner parties. If she could have anyone at her next one, she would invite "Andy Cohen, Anderson Cooper, Sarah Jessica Parker, and Kelly Ripa. I want in on the clubhouse!"
On theirhoneymoon, she and Taylortook some "Gray Malin" La Dolce Vita inspired photographs of the beaches in Italy, and they did a great job!
At the end of their days, one thing the couple loves to do is retire for an evening cocktail on their lovely patio.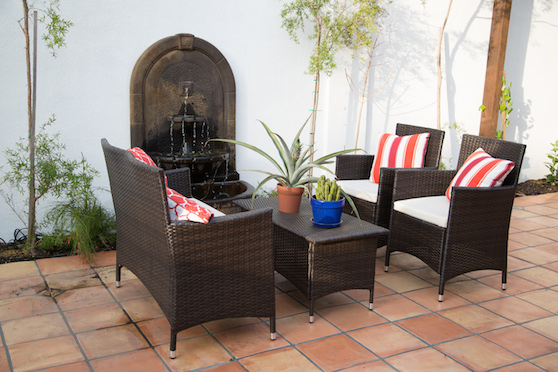 It's moments like those that they really appreciate living in Los Angeles.
For more onElshane and our time together, check out her post from today, as well. There you'll find her take of the story, more pictures from her home, AND pictures from when she visited me in the studio!
Thanks so much, again to Elshane for opening up her home. It's as warm and stylish as you are! And, we hope those of you Prada Marfa fans, enjoy the special gift for you today, as well!
Cheers
xx
GM

Have you seen?
Start with Art - Mary Beth Wagner Interiors
Valentine's Day Drink Stirrers
Valentine's Day Drink Stirrers