We're so excited to introduce a new expert design voice on the blog today… Samantha Gallacher! Sometimes it may seem like designing a room that is both feminine and masculine is a piece of work. Trying to balance a space that satisfies both of those perspectives can appear to be difficult, however, Samantha Gallacher of Art+Loom and interior design firm, IG Workshop, is here to prove that you can achieve that vision. For a few tried-and-true pointers, keep reading to see how to create a gorgeous gender-neutral space…
John Gray's popular novel, Men are from Mars, Women are from Venus, sold 15 million copies back in the 1990s. Its premise that women's and men's tastes exist on separate planets might be an outdated viewpoint, however, in my experience, when it comes to designing for both men and women, that perspective still holds true.
While men tend to prefer function and comfort, women gravitate towards a "wow" factor for their space. Trying to satisfy both of these needs may seem daunting, however, with a few gender-neutral design tips, you can create a space that everyone will love.
Wall Treatment
Clients don't always realize how important treating a wall is, to set the stage for their entire space. Whether it's wood paneling, wallpaper, or a space for art, wall treatments can create an ambiance that transcends genders.
For one of our clients that had a modern white space and no significant architectural elements, the husband wanted a more industrial feel. However, his wife didn't want the space to look too sparse and cold. To satisfy their requests, we installed a tobacco-colored, wood-slated wall with a marble countertop to house serving platters in their dining room. Incorporating both wood and marble elements kept their dining room industrial yet warm and balanced out the space.
Textiles
Textiles can include everything from curtains to rugs and upholstery fabrics. In my experience, men are a bit harder to convince that draperies are a necessity. However, by keeping drapery clean and straight, using minimal and light patterns, leaving out heavy-sided tops, and focusing on the fabric's textures, you can appeal to both men and women.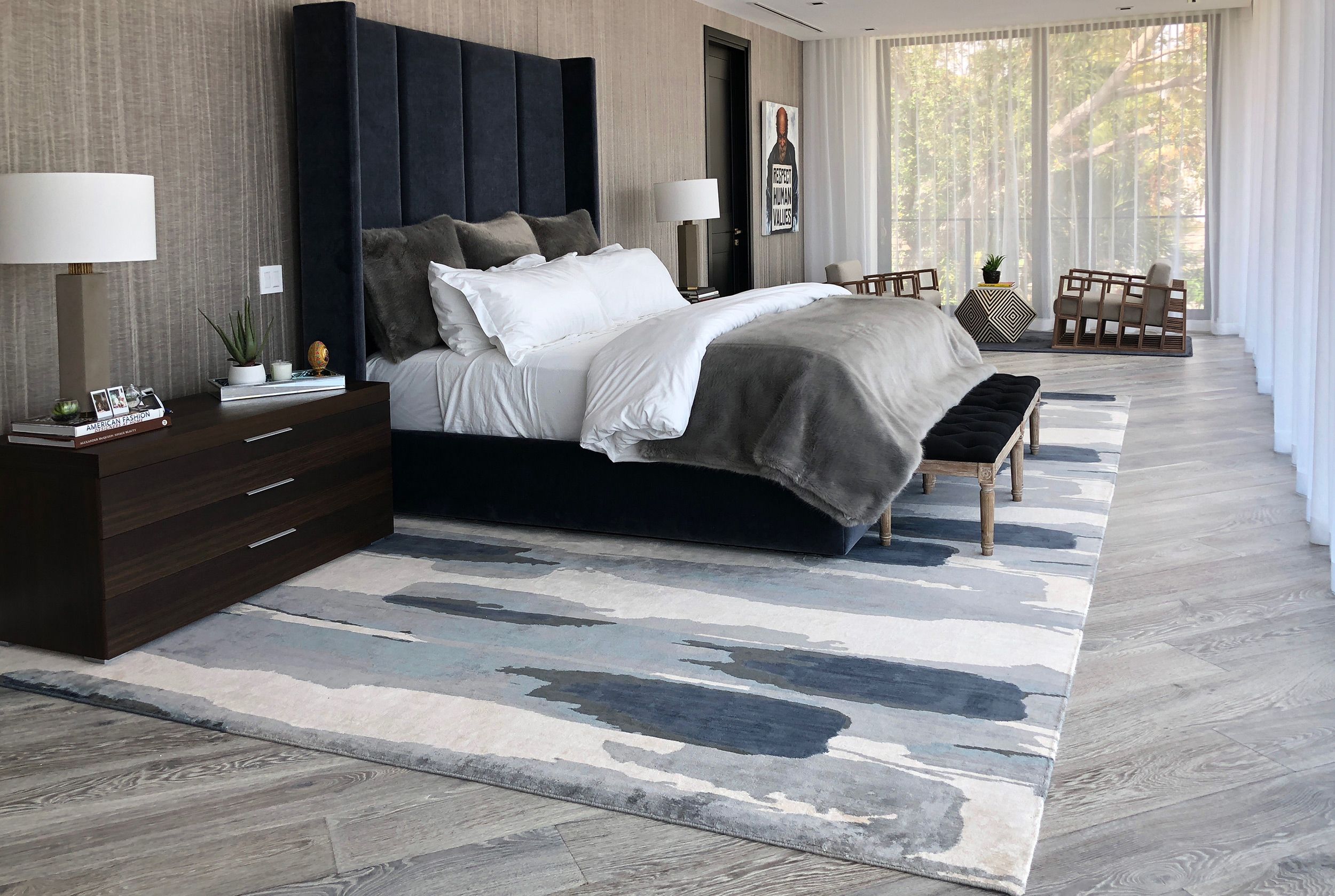 Rugs
Rugs are often overlooked as an essential element to designing a room. Rugs are like fine art for the floor and can be used as a form of the client's self-expression. Your rug's color choice, in particular, plays a large role in defining a gender-neutral space. Mixing soft and dark shades creates a more feminine feel, while colors like blues and greys can achieve a masculine aesthetic.
Lighting
You always need different levels of light in order to soften a space and make it feel inviting. While this is a gender-neutral theory, a particular fixture can swing to a more masculine or feminine feel. Black steel tends to be more masculine, while brass has a feminine quality. To neutralize your space, pair soft edges and shapes with black steel or more rigid edges with brass, like the Studio Dunn fixture shown above, to balance out any tonal shifts in the room.
The lines of feminine and masculine are constantly crossed and intertwined when it comes to design. It's hard to define a space as entirely masculine or feminine unless you've set out with that intention. Having fun with your space is key, so play around with my tips for curves, colors, textures, and art to create a more balanced, gender-neutral space!
Shop Gender-Neutral Prints
1. 1961 Rolls Royce, The Breakers Palm Beach
2. Snowy Birch Trees, Vertical
3. Dawn
4. Day Trip, Capri
5. Ocean Beach Wave, San Francisco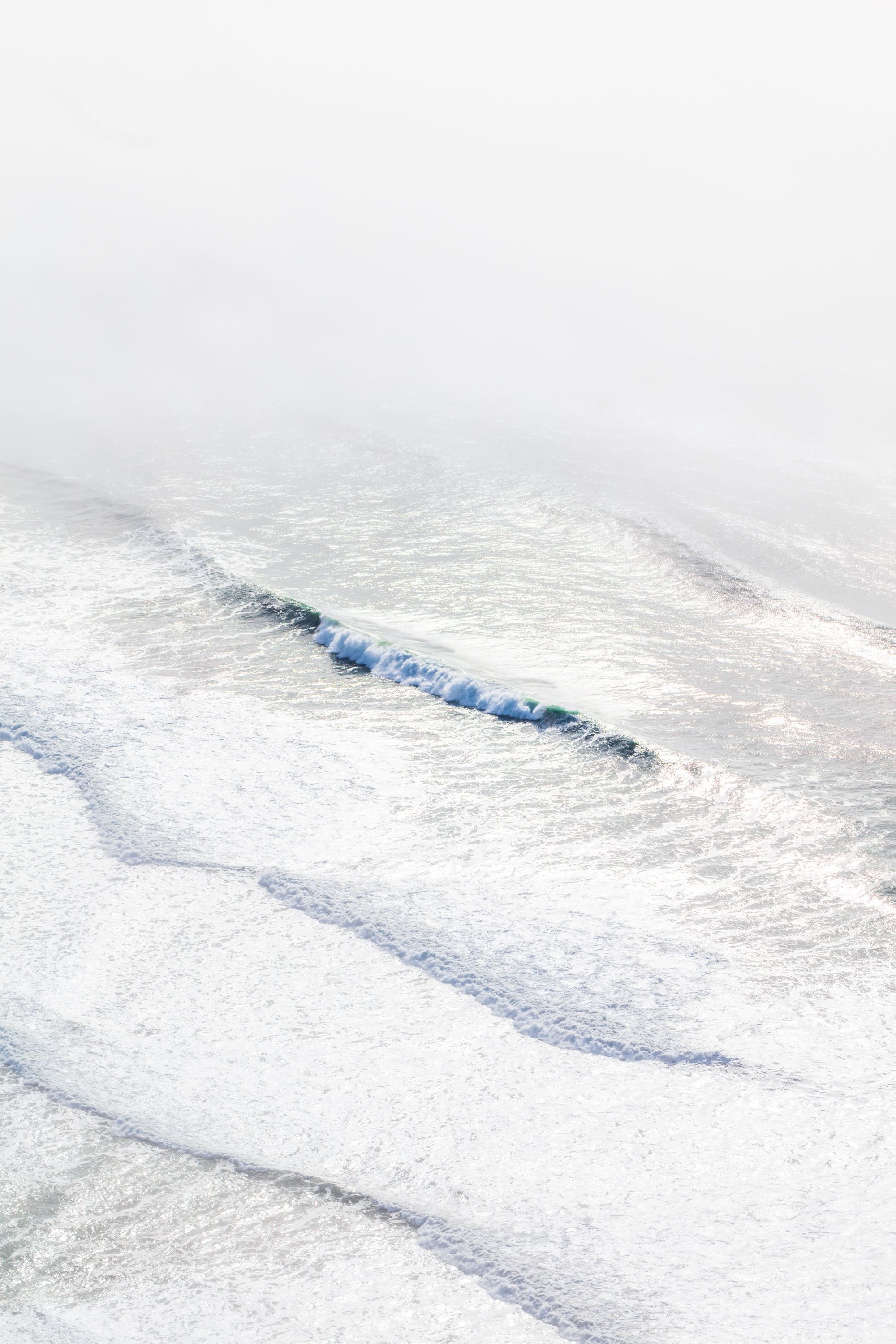 How amazing and insightful are Samantha's gender-neutral design tips?
Check out more of her work at design firm, IG Workshop, here, and from Art + Loom, here. And to shop more masculine, feminine, and gender-neutral prints, head to the GM shop.
Xx Team GM
Photos: Samantha Gallacher, IG Workshop