Hi Everyone,
Have you had the chance to explore my latest release from Maine yet? I'm so thrilled to finally be sharing all of these images with you. I shot this collection last summer after many requests to capture all the beauty Maine has to offer and I hope you will all love the images as much as I do. To celebrate the launch of this collection, I've put together a travel guide of all the can't-miss spots in Maine. Even though we can't travel right now, I hope this guide inspires your wanderlust and gets you excited about getaways to come. Enjoy!
Kennebunkport
A favorite vacation spot to the Bush family, Kennebunkport boasts pristine beaches, rolling green hills, and a quaint downtown atmosphere. Head to Kennebunkport for the quintessential New England trip. Spend your days admiring the classic architecture and neighborhoods and then head to the local beach for some sun and surf.
WHERE TO STAY:
There are many lodging options in Kennebunkport from classic hotels that will transport you back in time to newer boutique hotels, there's something to suit everyone. The Colony is one of Kennebunkport's most historic hotels. The combination of classic New England decor and modern amenities makes it perfect for a quintessential New England experience. Visit The Boathouse for stunning waterfront views and luxurious amenities. From panoramic windows to gorgeous private decks, this hotel has everything you need to help you take in all the beauty Maine has to offer. If you're looking to get in touch with nature, Hidden Pond is the place for you. This resort features a variety of bungalows and cottages that will instantly make you feel like you're at summer camp. Captain Fairfield Inn is a Federal mansion that was recently restored by Lark Hotels and turned into a beautiful, modern bed and breakfast. The service here is impeccable and the food is even better. Tides Beach Club is the only waterfront hotel right on Goose Rocks Beach. This hotel blends classic architecture with modern decor for an environment that feels fresh. The best part? You're just steps away from dipping your toes in the sand.
WHERE TO EAT AND DRINK:
When it comes to dining, Kennebunkport's restaurant scene is not to be missed. Salt and Honey, which is located right in the center of town is loved for both its food and inviting atmosphere. Listen to live music while enjoying an order of lobster tacos and taking in the views of Dock Square. For delicious fresh, local seafood, look no further than Stripers. With indoor and outdoor dining options that both give panoramic views of the Kennebunk River, this restaurant is the perfect spot to enjoy a glass of wine and some Maine lobster. When it comes to fine dining, White Barn Inn, one of the East Coast's most acclaimed restaurants, is the spot. Whether you're looking for a romantic spot to enjoy dinner or just someplace that feels special, you will be amazed by not only the delicious flavors of everything on the menu but also the beautiful presentation of each dish. After dinner, head to Old Vines Wine Bar to hang out around the fire pit and enjoy a selection of small-batch wine and beer as well as delicious cocktails. They're Mai Tai is not to be missed! Federal Jack's, known to locals as Fed's, boasts unbeatable waterfront views, and amazing people watching. End your night here with live music and a delicious cocktail.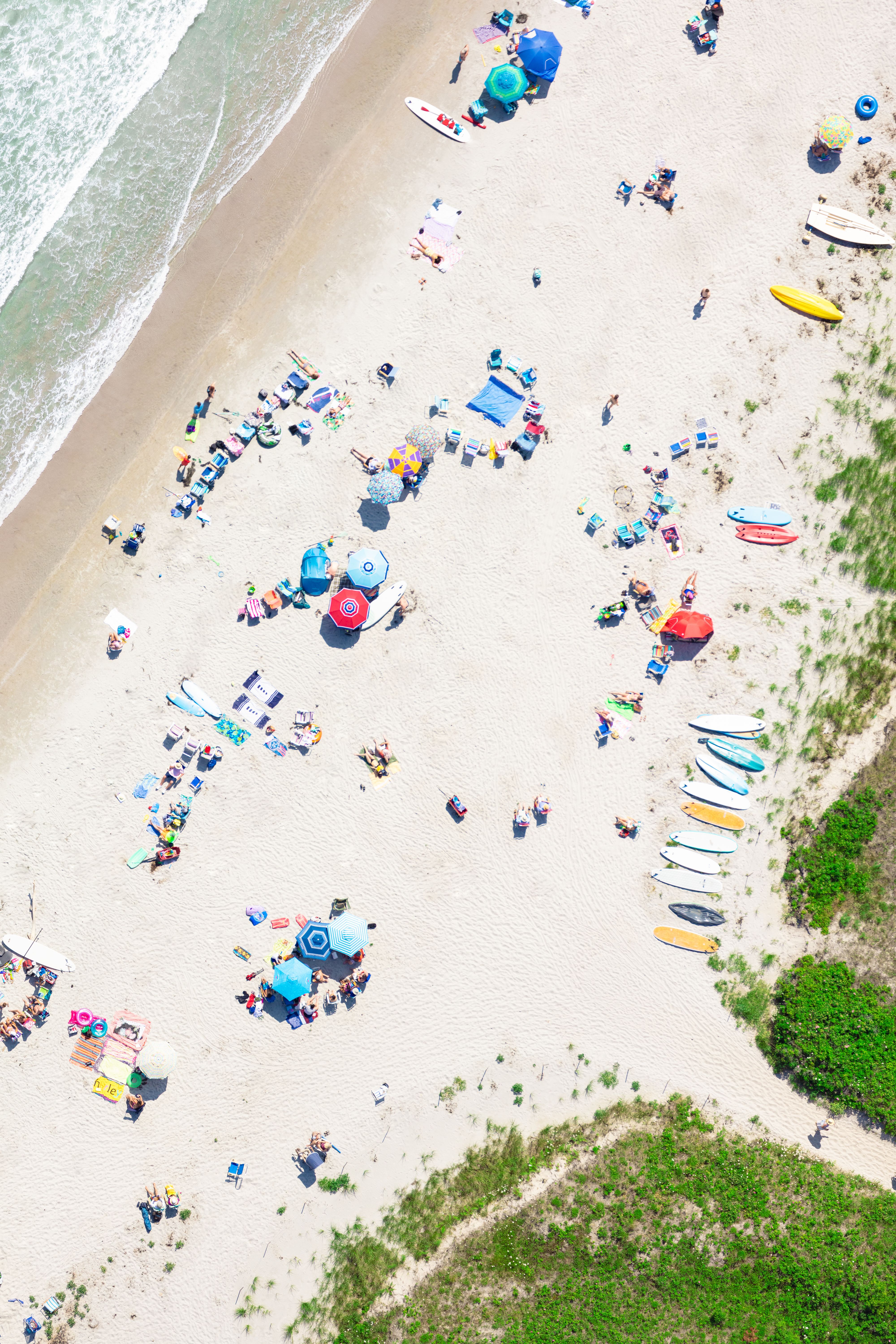 WHERE TO SUNBATHE:
When it comes to sunbathing there are two beaches you can't skip. Gooch's Beach, though the most popular beach in Kennebunkport, is ideal if you want to enjoy some surf and sun. They even allow dogs on the beach before 9AM and after 5PM. Pack your picnic and grab a towel for a full day of fun in the sun. Goose Rocks Beach is less known by tourists and has more of a local-only feeling. The soft sand and mellow surf are perfect if you're looking to enjoy a calm beach day.
York
Located along the Southern Maine Coast, York's beautiful beaches and rich history make it a favorite for locals and visitors alike. After a day of soaking up the sun, spend the afternoon admiring the beautiful Nubble Lighthouse.
WHERE TO STAY:
Aside from the wide selection of charming bed and breakfasts scattered around York, there are a few properties that stand out from the rest. Stage Neck Inn is a beautiful seaside property with luxurious guest rooms and stunning views. You'll feel right at home as soon as you arrive. The York Harbor Inn is comprised of six different lodges that each their own share of amenities and personalities. This Inn is sure to give you the quaint small-town feel that locals and tourists love about York. If you're traveling with a furry friend, they even have pet-friendly accommodations. The Union Bluff Hotel, like its website states, perfectly blends 'old-world charm with world-class lodging." The hotel has been around since 1868, but somehow still feels new. After seeing the ocean views, you're never going to want to leave.
WHERE TO EAT AND DRINK:
Regardless of if you're staying at The Union Bluff Hotel or not, you must visit The Union Grill while you're in York. The dark wood interior and fireside dining feel perfectly old-school, which compliments its American-style menu. Walker's Maine is a fine dining restaurant that features a seasonally rotating menu complemented by the artistry of a fine-dining restaurant. After a long day at the beach, Sand Dollar Bar & Grill is the perfect spot for casual, easy dining. Deck at Dockside offers delicious food, fun cocktails, and a lively atmosphere. From truffle fries to a classic lobster roll, the menu at dockside is what coastal dining dreams are made of.
WHERE TO SUNBATHE:
Spend your afternoons basking in the sun at York Beach. Long Sands Beach and Short Sands Beach are two of the most popular spots with sprawling sand, cool water, and nearby attractions. York Harbor Beach, though a little bit smaller is equally as fun.
WHAT TO SEE:
When you need a break from the sand, head to Nubble Lighthouse for your daily dose of New England history. Not only is this stop a great photo-op, but you can relax while strolling through the nearby park while enjoying the sound of waves crashing against the rocks.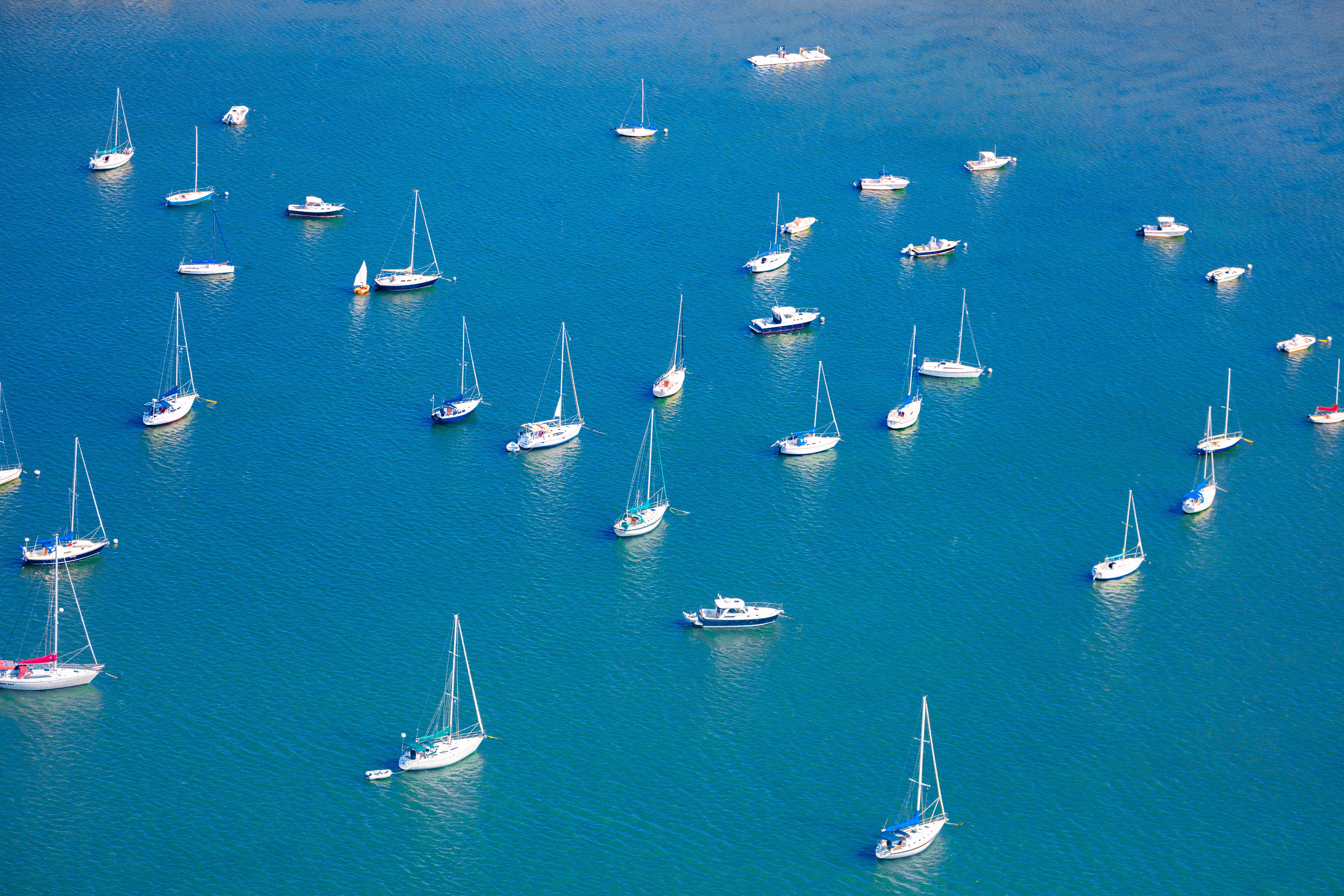 Portland
Portland is one of Maine's most famous and vibrant cities. Better known for its rocky beaches and deep blue waters than white sand, a trip to Portland is what New England dreams are made of. Explore historic Portland Head Lighthouse, enjoy some delicious seafood, and wander along cobblestone streets throughout the city.
WHERE TO STAY:
Located just 8 miles south of Portland in Cape Elizabeth is Inn By the Sea. With 61 guest rooms in the main hotel, the smaller size gives the hotel a somewhat homey feel. Having its own private beach doesn't hurt either. Press Hotel is located in a historic building in Downtown Portland. What was once home to the Portland Press Herald, the converted Gannett has been reimagined into a luxury boutique hotel with sophisticated interiors and and fun enhancements to make your trip even more memorable. Blind Tiger, which is located in a renovated historic Federal style mansion, offers a unique style that will instantly get you in touch with Portland's rich history. The blend of old architecture and modern decor is super inviting and their mobile concierge app makes planning your trip a breeze once you get there. Be sure to try your hand at their Instagram Scavenger Hunt too!
WHERE TO EAT AND DRINK:
It may come as a surprise, but Portland is actually known for its vibrant restaurant and bar scene. For your does of Maine lobster, look no further than Portland Lobster Co. They're best known for their lobster roll, but you really can't go wrong here. Emilista is an upscale restaurant that offers traditional greek cuisine, so when you're tired of all the seafood, their menu will feel like a breath of fresh air. If you're okay to wait a little, make sure to stop at Eventide Oyster Co. during your trip. Snag a seat at the concrete oyster bar, enjoy some oyster shooters and then finish it off with their signature lobster roll. As its name suggests, Duckfat is known for its cooking technique that uses duck fat in almost everything. You're not going to find a healthy meal here, but when you're ready to indulge, this is the spot. Liquid Riot Bottling Co. blends delicious food with beer and spirits from their in house brewery and distillery. The name is a subtle nod at the prohibition era and celebrates great drink and food.
WHERE TO EXPLORE:
If you're planning on staying a while, a day on Peaks Island is definitely worth the trip. Accessible only by boat, you can spend your day enjoying the beach, or rent bikes and kayaks to explore the island. The Portland Museum of Art a great way to enjoy some culture and history, without eating up your entire day. Admire the works of Warhol, Monet, and the like in the morning, then head to the beach when you're done. A New England vacation wouldn't be complete without visiting a lighthouse, so while you're there check another thing off your Maine bucket list by visiting Portland Head Lighthouse.
Ogunquit
Home to sandy dunes and beautiful beaches, Ogunquit is the ultimate sunbathing destination. Grab a lobster roll and enjoy it oceanside then head to Ogunquit Beach for a day of sandy toes and sun-kissed skin.
WHERE TO STAY:
Although Cliff House is technically located in Cape Neddick, it's just a short drive away from all the fun Ogunquit has to offer. The nautical interior is fun, but what really makes this place special is the sprawling view of the ocean. After a long day in the sand, nothing is better than lounging around the fire pit in an adirondack chair cocktail-in-hand. The Beachmere Inn is another oceanfront spot in Ogunquit with a spectacular view. What sets this property apart is the large grass lawn dotted with lounge chairs. Perfect for when you need a break from the sand, or want to enjoy the sunset in the evening.
WHERE TO EAT AND DRINK:
If you choose to stay at Cliff House, or even if you don't, definitely stop by Nubb's Lobster Shack where you can enjoy your seafood inside the bright and inviting restaurant or al fresco on the lawn while taking in the views of the sea. Northern Union is an upscale wine bar in the heart of Ogunquit. You can end your night here for after-dinner drinks, but the food here is so good you'll wish you had come for dinner. Start with a little bit of charcuterie with a glass of wine before dinner (the lobster gnocchi is amazing) and top it all off with dessert. If what you picture when you think of dining in Maine is seaside seafood, then Beach Lobster House is the perfect spot. But don't worry, if you need a break from the lobster, their burger is just as delicious. The Beach Basket Café is a take-away restaurant that offers the perfect selection of snacks for your beach day picnic. Grab a few of their freshly baked subs and some salads and head to the sand.
WHERE TO SUNBATHE:
Like I said before, Ogunquit is the perfect destination for sunbathing. The white sand is dotted with colorful umbrellas and sunbathers on Ogunquit Beach, but it's big enough that there's room for everyone. Footbridge Beach is adjacent to the Ogunquit River and the nearby marsh area is stunning. In the offseason, this beach is a little quieter than others and is a relaxing sunny retreat.
WHAT TO DO:
Head to Perkins Cove for a day of quintessential New England charm. What was originally a small fish town is now a quaint village with independent restaurants and boutiques as well as breathtaking scenery.
Old Orchard
With its classic sophistication and laid-back beach atmosphere, Old Orchard has something for everyone. Grab a lobster roll at a local seaside shack and enjoy it while walking along the pier.
WHERE TO STAY:
Old Orchard is a smaller town nestled between Kennebunkport and Portland. It's a great spot for a day trip, but if you wish to make your stay longer there is an abundance of smaller bed and breakfasts and charming inns that feel oh-so-Maine.
WHERE TO EAT AND DRINK:
It may not necessarily be fine-dining, but not trip to Old Orchard is complete without getting an order of Pier French Fries on the Old Orchard Per. Grab a basket of fries and enjoy them while taking in the views. Head to Surf 6 Oceanfront Grill for casual dining, live music, and views of the Atlantic. Joseph's By the Sea is the spot for an indulgent seaside brunch. Whether you're in the mood for eggs benedict or crepes, you can't beat enjoying a relaxing morning meal by the sea (don't forget the Bloody Mary to top it all off). As if you probably haven't indulged in enough seafood on your trip, Mainely Lobster Café is Old Orchard's spot for lobster. If you're looking for a classic "seafood shack" feel, this is the place.
WHERE TO SUNBATHE:
If you want a true Old Orchard beach experience, head no further than Old Orchard Beach. Sure you can find smaller local beaches scattered around, but the pier and seaside ferris wheel make this beach a destination in and of itself. Located just outside of Old Orchard in nearby Biddeford is the beautiful Biddeford Pool. Touted as the most beautiful beach in Maine, the "Pool" is actually a marsh where stunning shades of blue water swirl together. Spend a day here to get a true local feel and take in one of the beautiful sights you've laid eyes on.
WHAT TO DO:
Even if you decide against the Pier French Fries, a trip to Old Orchard Beach Pier is still a must. There are plenty of dining options along the pier to enjoy lunch, or you can simply just walk along the pier listening to waves and enjoying the sun. Nearby Palace Playland is home to the Old Orchard Ferris Wheel. It may seem a little bit touristy, but nothing will bring back fond childhood memories quite like a day of carnival games and rides.
No matter where in Maine you decide to visit, or if you decide to hit all the spots, you're sure to create a trip to remember. Until we can travel again, bring home the beauty of Maine with a photograph from my new collection of aerial photographs.
Cheers!
Xx
Gray