Hi Everyone,
Have you seen the stunning new images I released from Cape Cod earlier this week? This release has been so highly anticipated by so many of you and I'm so excited to get to share this magical destination. Today, I'm taking you on a little trip down the cape and sharing all the best places to stay, the yummiest places to eat, and the most fun things to do!
Chatham
WHERE TO STAY:
The Chatham Bars Inn may be one of the most iconic properties on the entire Cape. If you're visiting the Chatham area, stay at the Chatham Bars Inn to enjoy a truly quintessential New England experience. From the luxurious accommodations and amenities to the beautiful, beachy decor, everything about staying at the Chatham Bars Inn is perfect.
WHERE TO EAT:
It would practically be a crime to head all the way out to the cape and not indulge in all the delicious seafood of the Atlantic. When you're in Chatham, there are two places that can't be missed, the first of which is the Impudent Oyster. Here you can enjoy a selection of seafood from the raw bar, a delicious bowl of clam chowder soup, and as the name suggests, lots of oysters. Now sometimes we all get in the mood to dress up and go to a nice meal. When this happens in Chatham, you should head straight to Twenty-Eight Atlantic at the Wequassett Resort and Golf Club and make sure you order the Black Truffle Risotto. If you need a bite to eat on your way to the beach, Chatham Fish and Lobster is the place. Pick up a lobster roll to-go and enjoy it in the sand.
WHERE TO BEACH:
Considering the Cape is practically all beach, it can get a little overwhelming to know which spots are the best. When you're in Chatham and looking for somewhere to get a little sun, head to Chatham Harbor, Hardings Beach, Lighthouse Beach, Ridgevale Beach, and Stage Harbor.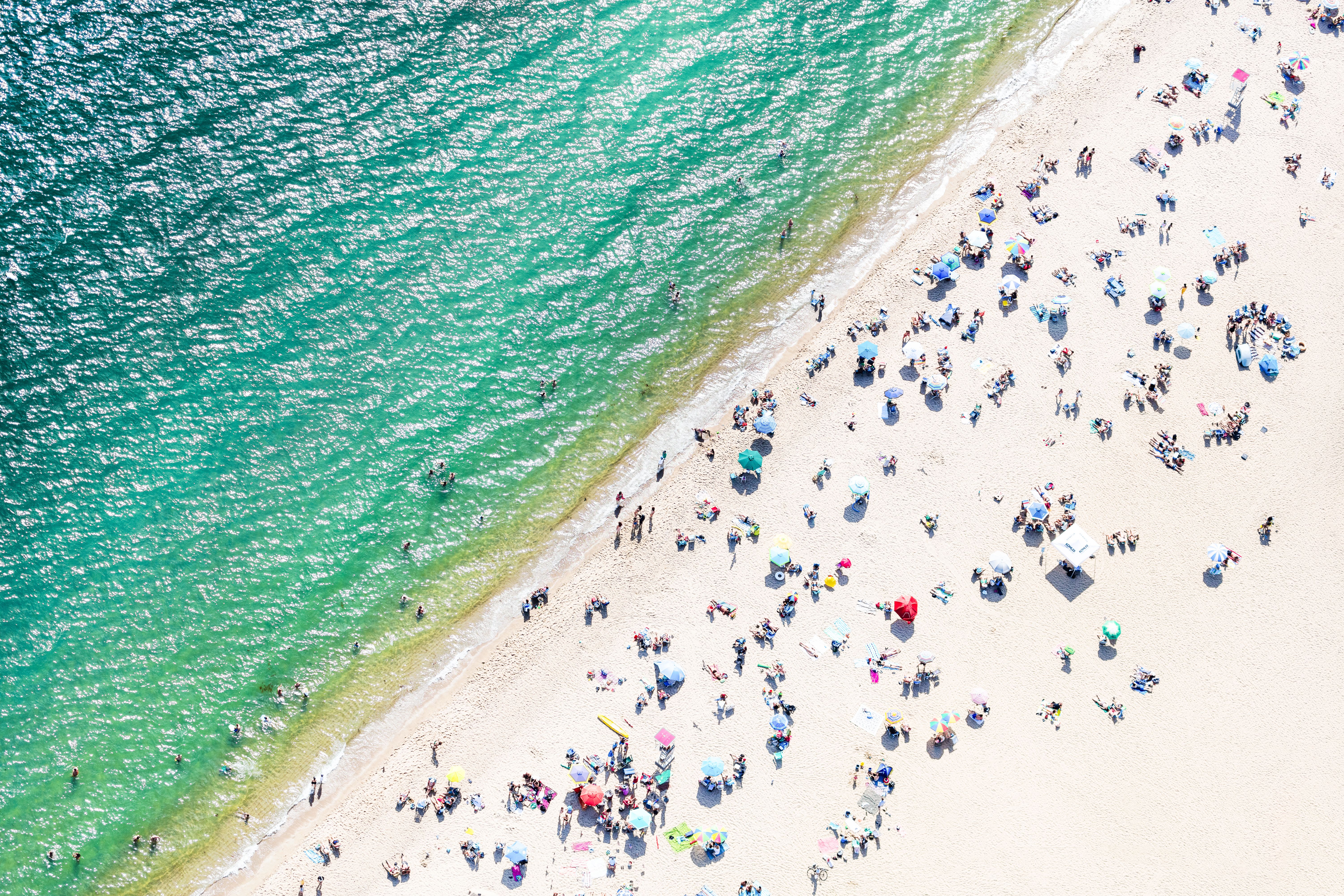 Centerville
Centerville is best known for its beaches and the infamous Beach Club at Craigville Beach. However, it's also home to Four Seas Ice Cream—named one of the best ice cream shops in the US by Travel and Leisure. I think we can all agree that a scoop of ice cream is the best way to cool down on a warm beach day. Their Fresh Peach and Peppermint flavors are two of their signatures and are definitely must-tries.
WHERE TO BEACH:
When you're looking for the best beach in Centerville, the best spot is Craigville Beach/Covell's Beach. If you want to enjoy a little bit of a more elevated beach experience, make your way to The Beach Club at Craigville Beach. You may need to pull some strings to get in, but it's totally worth it.
Orleans
WHERE TO STAY:
Can we agree that nothing makes staying in a small town feel more "small-town" than an adorable Bed and Breakfast? That's why if you're visiting Orleans, we recommend checking out A Little Inn on Pleasant Bay. This darling BnB features stunning views of the bay, its own dock, and a private beach to enjoy various ocean activities.
WHERE TO EAT:
Orleans is home to some delicious food options, but most notably is Abba. Abba, which has been widely regarded as the best restaurant on Cape Cod, features a mediterranean-inspired menu of seafood dishes and more traditional mediterranean food. On a day where you want to be a little bit more casual, head to Cap't Cass Rock Harbor Seafood for a fun BYOB lunch and dinner with the locals.
WHERE TO BEACH:
The best beaches in Orleans are by far Nauset Beach and Nauset Harbor. However, if you're looking for a place to catch a stunning sunset, it doesn't get any better than the views from Rock Harbor.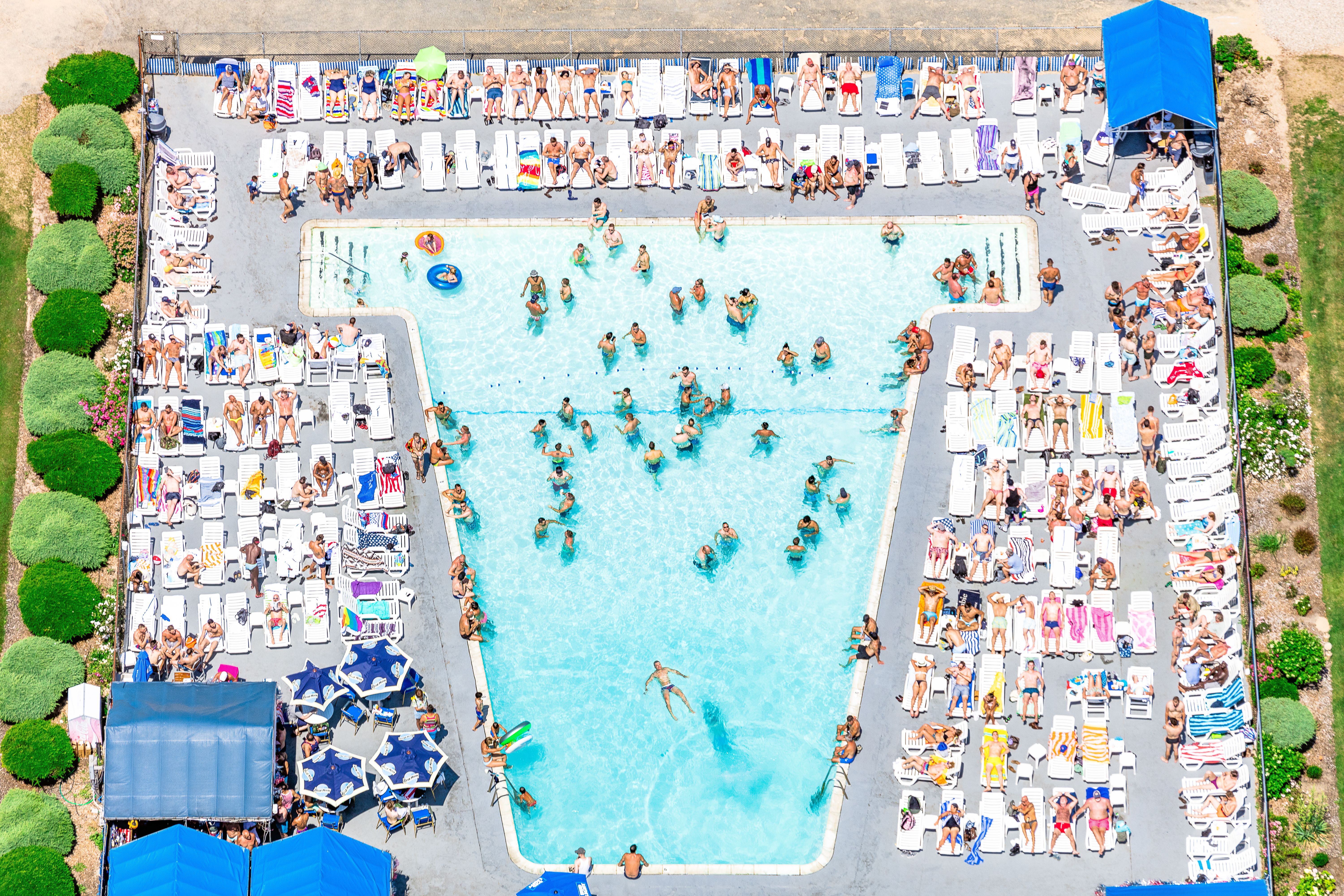 Provincetown
WHERE TO STAY:
Provincetown, otherwise referred to as P-Town, is one of the most exciting areas on the Cape. It's filled with fun nightlife and feels like there's always something fun to do. As you can see from my aerial shot, Provincetown Inn Pool, the Provincetown Inn is the place to be if you're looking for a fun time. Relax by the pool with a fun summer cocktail, while enjoying a social hour making new friends. When you're not lounging in the pool you can adventure around town enjoying all there is to see. If you're looking for something a little bit more luxurious, you can make a visit to Crowne Point Inn and Spa, which features beautifully decorated rooms and a relaxing spa for you to unwind in.
WHERE TO SHOP:
When you're tired of hanging out by the beach, you can make your way to MAP, a local P-town men's boutique featuring trendy apparel and accessories.
WHERE TO EAT:
One of the top places on your list of places to eat should be Lobster Pot — the perfect place to enjoy the perfect New England meal. The restaurant has been around 40 years and they don't take reservations, but the wait is definitely worth it for the delicious food. You should order the Steamed Lobster served with drawn butter. Front Street is a little bit more of a fancier option with an Italian-style menu with some. If you're finally feeling like you need a little bit of a break from all the seafood you've been enjoying, try out the Beef Carpaccio and the Butternut Squash Ravioli.
WHAT TO DO:
Like I said before, there's really no shortage of fun things to do in P-town, but I definitely wanted to share a few particularly fun activities. If you're up for a little adventure, book a tour with Art's Dune Tours to do a driving tour of all the sand dunes in Provincetown, it may sound a little bit "out there" but I promise you'll get to see some of the most amazing views. Another great idea is to rent bicycles and explore the town by bike. It'll get you around faster, but still allow you to take it all in and stop whenever you want. Depending on the season, you may even be able to go whale watching!
WHERE TO BEACH:
For a regular beach day, head to Long Point Beach. Herring Cove beach, Cape Cod's nude beach is the spot to be if you're trying to avoid those tan lines or just want something a little bit cheeky! Go to Race Point Beach in the afternoon where you can sometimes see whales from the shore and you're guaranteed a beautiful sunset.
Wellfleet
WHERE TO EAT:
The Beachcomber is another iconic Cape Cod spot located in Wellfleet. It's a fun, casual spot where you can enjoy some fresh (yep, you guessed it) seafood and they also host fun seasonal events. Grab a plate of fried clams or oysters and crab legs from the raw bar, then sit back and enjoy your afternoon. The Wicked Oyster is your spot for brunch any day of the week, or dinner. For brunch, you can indulge in everything you could want from Blueberry Pancakes to Avocado Toast Eggs Benedict and for dinner, definitely don't miss the Lazy Lobster.
Wicked Oyster
WHAT TO SEE:
Ever dreamed of spending a Friday night at the drive-in movies? Well, then the Wellfleet Drive-In Theater is the place for you! Take a trip back in time and enjoy a classic movie from the comfort of your car. This would also make such a great date idea! Periwinkle is your destination for colorful beach decor and homeware like plates, napkins, and glasses. The perfect place to pick up a permanent memento from your trip that can live beautifully in your home. There's something so fun about visiting local spots when you're exploring somewhere new. If you love doing that too, then definitely check out Briarlane Jams and Jellies. It's a small stand on the side of the highway but their jams and jellies are some of the best you'll ever have. Some of their best-sellers are the Beach Plum Jelly, Rosehip Jam, and the Cranberry Marmalade.
WHERE TO BEACH:
The best beaches to visit in Wellfleet are Cahoon Hollow Beach, Jeremy Point, and Marconi Beach.
There you have it, everyone! You're now all fully equipped to plan your own Cape Cod adventure. Maybe it's just me, but whenever I read through a travel guide, I get immediate wanderlust. If you're the same way, you can bring the getaway home by picking up a print from a dream destination. Shop my Cape Cod series here, and definitely check out my full selection of beach aerials from around the world.
Cheers!
Xx
Gray