Happy Holidays, Everyone!
With our Gift More, Save More event in full swing, I thought I'd take the opportunity to put together a little gift guide for you all! Right now, we're offering up to 30% off photography and products depending on your spend amount, so now is the perfect time to get ahead on your gifting… our products don't go on sale often! From a puzzle of the big city and a candle that will remind of the beach to a festive fine art print, this guide has something for everyone!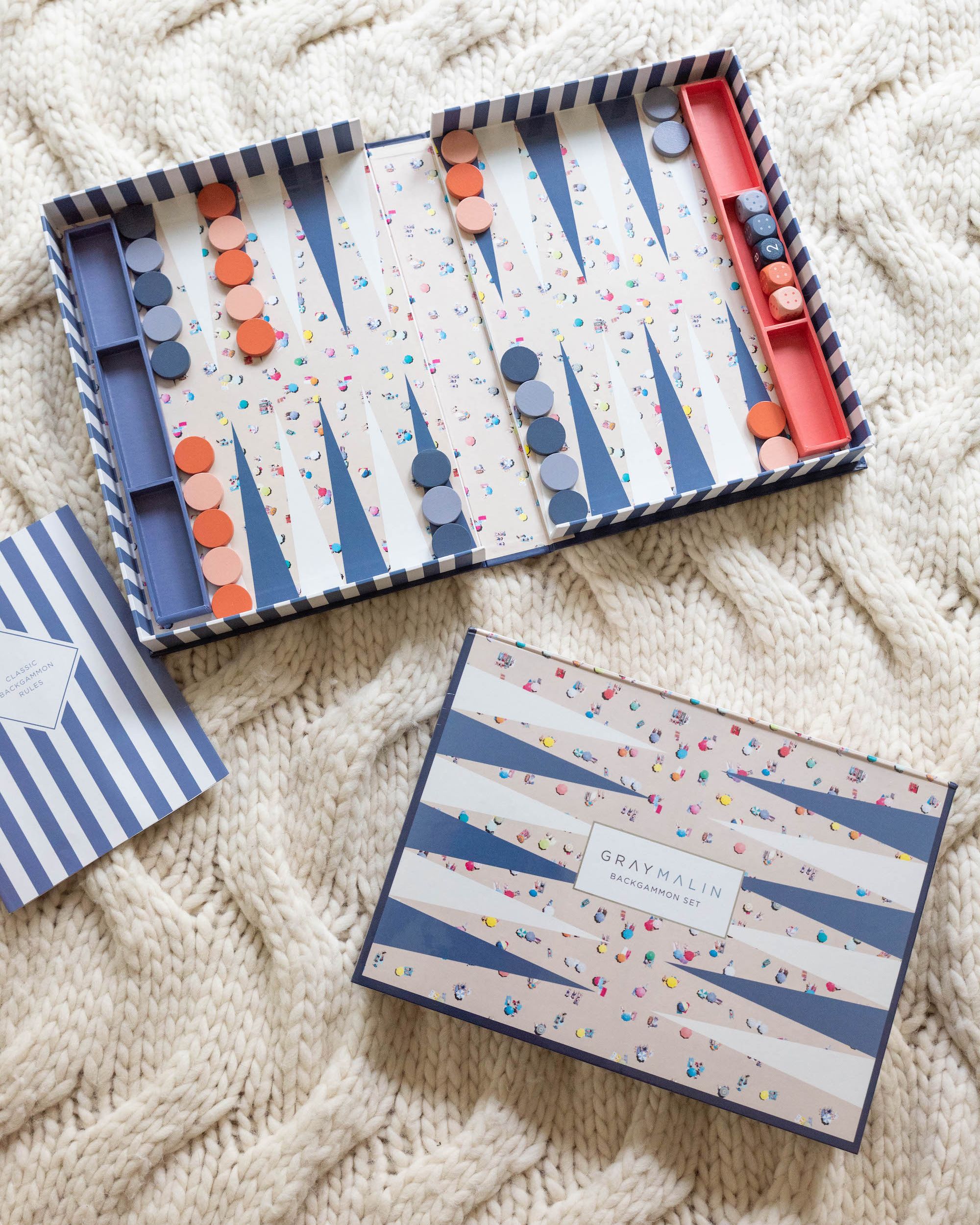 Do you have a lot of shopping left on your list? You can pick up something for everyone on graymalin.com and enjoy up to 30% off for a limited time!
Cheers!
Xx
Gray
{"slides":[{"label":"Monthly Giveaway","url":"/lifestyle/monthly-giveaway","image":"https://res.cloudinary.com/gray-malin/image/upload/c_scale,w_1000,q_50,f_auto/gray-malin/blog_posts/hero_images/000/001/931/original/gift-card.jpg?updated=1623345902"},{"label":"Favorite Summer Products","url":"/lifestyle/favorite-summer-products","image":"https://res.cloudinary.com/gray-malin/image/upload/c_scale,w_1000,q_50,f_auto/gray-malin/blog_posts/hero_images/000/001/930/original/0.jpg?updated=1622832438"},{"label":"Escape to Paradise with Free Phone Backgrounds","url":"/lifestyle/escape-to-paradise-with-free-phone-backgrounds","image":"https://res.cloudinary.com/gray-malin/image/upload/c_scale,w_1000,q_50,f_auto/gray-malin/blog_posts/hero_images/000/001/878/original/0-mauna_kea_backgrounds.jpg?updated=1615512064"},{"label":"Guess These New Bon Voyage Icons","url":"/lifestyle/guess-these-new-bon-voyage-icons","image":"https://res.cloudinary.com/gray-malin/image/upload/c_scale,w_1000,q_50,f_auto/gray-malin/blog_posts/hero_images/000/001/873/original/BV_Inroom-3-square.jpg?updated=1614039357"},{"label":"Gray's Peppermintini Recipe","url":"/lifestyle/gray-s-peppermintini-recipe","image":"https://res.cloudinary.com/gray-malin/image/upload/c_scale,w_1000,q_50,f_auto/gray-malin/blog_posts/hero_images/000/001/812/original/0-Peppermintini-9.jpg?updated=1607647194"},{"label":"Gray's Favorite Gifts to Give and Receive ","url":"/lifestyle/gray-s-favorite-gifts-to-give-and-receive","image":"https://res.cloudinary.com/gray-malin/image/upload/c_scale,w_1000,q_50,f_auto/gray-malin/blog_posts/hero_images/000/001/810/original/0-Home_Tour_Detail_Shot-54_copy.jpg?updated=1607392494"},{"label":"Gray's Favorite Websites For Holiday Gifting","url":"/lifestyle/gray-s-favorite-websites-for-holiday-gifting","image":"https://res.cloudinary.com/gray-malin/image/upload/c_scale,w_1000,q_50,f_auto/gray-malin/blog_posts/hero_images/000/001/809/original/0-Lake_Arrowhead_Holiday_Inroom-9_no_bow.jpg?updated=1607117546"},{"label":"Gray's Gift Guide","url":"/lifestyle/gray-s-gift-guide","image":"https://res.cloudinary.com/gray-malin/image/upload/c_scale,w_1000,q_50,f_auto/gray-malin/blog_posts/hero_images/000/001/808/original/0-Gray_in_Car_copy.jpg?updated=1607124786"}],"label":"Have You Seen?"}
{"id":null,"number":null,"item_total":"0.0","total":"0.0","ship_total":"0.0","state":"cart","adjustment_total":"0.0","user_id":null,"created_at":null,"updated_at":null,"completed_at":null,"payment_total":"0.0","shipment_state":null,"payment_state":null,"email":null,"special_instructions":null,"channel":"spree","included_tax_total":"0.0","additional_tax_total":"0.0","display_included_tax_total":"$0.00","display_additional_tax_total":"$0.00","tax_total":"0.0","currency":"USD","considered_risky":false,"canceler_id":null,"display_item_total":"$0.00","total_quantity":0,"display_total":"$0.00","display_ship_total":"$0.00","display_tax_total":"$0.00","display_adjustment_total":"$0.00","token":null,"checkout_steps":["address","delivery","complete"],"bill_address":null,"ship_address":null,"line_items":[],"payments":[],"shipments":[],"adjustments":[],"credit_cards":[],"promotions":[],"total_shipment_cost":"$0.00","permissions":{"can_update":false},"use_shipping_for_billing":true,"use_new_ship_address":true,"use_new_bill_address":false,"selected_ship_address":null,"selected_bill_address":null,"display_completed_at":null,"item_count":0,"subtotal_minus_promos":"$0.00","coupon_codes":[],"includes_framed_items":false,"contains_subscription":false}
This site uses cookies to allow better navigation. By closing this banner, scrolling this page or clicking any of its elements, you are giving consent to all cookies. To learn more and to change your preferences please see our Cookies Policy.