Hi Everyone!
There is so much to tell you all about my brand new series Gray Malin at the Parker, I almost don't know where to begin! I know many of you have been following along since I first began sharing Behind the Scenes shots from the shoot in February, so I'm so excited to finally fill you all in on all of the details, including the celebration event on Thursday at the Gene Autry Residence located on the Parker Palm Springs grounds. Needless to say, it was a dream come true and a celebration of a lifetime!
Longing to live with the essence of the perfect getaway in my everyday life I became inspired to create images that depict my ultimate dream weekend, conceiving the series Gray Malin at the Parker.
The playful grounds of my favorite hotel, the Parker Palm Springs, are a modern day fantasy filled with hammocks under towering palm trees, pastel colored bicycles, croquet and petanque fields, vintage umbrellas, and lemonade stands by swimming pools. Allowing my imagination to run wild, I began to envision a perfect oasis of my favorite exotic animals living at the hotel: where you are greeted by a Bellman Monkey, can sip lemonade with Giraffes, play chess with Penguins and take a dip with Flamingos.
In celebration of the Gray Malin at the Parker launch today, we went back to where it all started and invited a few friends to join. The setting couldn't have been more perfect - the Gene Autry Residence. We transformed it into an art gallery where our guests were invited to walk through the home and take in each image.
Upon entry, you're greeted with a pop of color, Lawn Flamingo.
As you round the corner into this beautiful room, we have our Pool Boys ready with a smile and Tiny the Giraffe, ready to offer a Welcome to the Parker greeting.
And then of course, there is your friendly Bellman Monkey at your service as your enter..
...and of course, Room Service.
Zack the Zebra, another Gray Malin at the Parker favorite, was there to keep you company while you washed your hands. His favorite game? Hide & Seek, of course!
To see more in-room images, be sure to Get Inspired: Gray Malin at the Parker. Right now, though it's time to celebrate!
Naturally, we had our signature sprinkled rim Champagne on hand and then decorated the tables with balloons and tassels inspired by my photo shoot in Bhutan (stay tuned for that!). DropitMODERN, as always, really brought my vision to life when it comes to balloons and decor!
Once the guests began to arrive, the night went into fast forward with lots of smiles, laughs, and joyful cheers.
Love the ladies of We Wear Polka Dot Media (above) and Liz of Domaine and Meghan of WhoWhatWear (below).
I also had a chance to catch up with Julie of Sincerely, Jules, who I hadn't seen since meeting at Aerie's World's Largest Selfie event in Miami a few months back. It was great meeting her friend Courtney as well as fellow blogger, Sophie of Angel Food Style.
Once we finally sat down, it was a stream of toasts and chatting with new and old friends, like Salvador Camarena who I've known for years! You can't see, but he was wearing his Gray Malin X Sperry shoes..such a good friend!
Marisa of the Parker Palm Springs gave a beautiful speech, and then...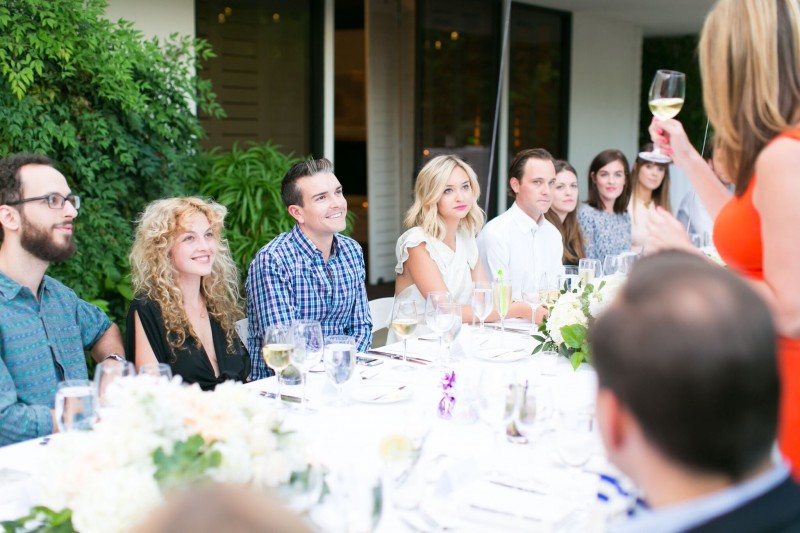 we dined on our delicious dinner course but as always, I was most excited for desserts!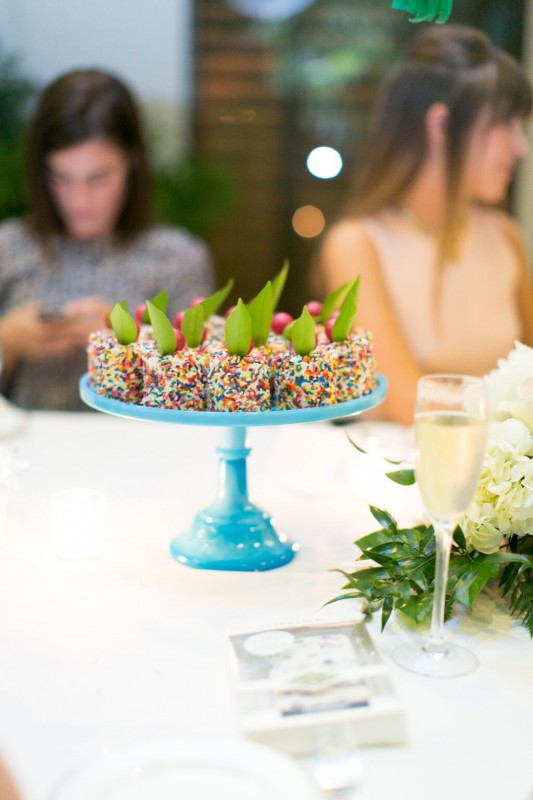 I love this shot of me and Liz of Late Afternoon doing what we do (very) often, snapping pics for Instagram!
And then, before we knew it, it was time to call it a night! But not before one more Gray Malin at the Parker inspired moments..
Cheers!
xx
GM