Hello Everyone,
While sipping our way through Sundance,I had a chance to visit with Sophie of Angel Food Style in herDeer Valleyhome.
I first learned about her family's fabulous home in Park City, when Sophie reached out about getting a print for her Mom. Naturally, I was happy to help, and I have to say how much I lovehow creative herMom got with the framing ofMatterhorn Switzerland Triptych.
"My mom gave my brother the Matterhorn triptych for Christmas and had this beautiful blush-colored silk fabric .. she ended up having them framed all in one over the silk!"
It turned out great and really adds to the in person experience. Speaking on taking a moment to truly enjoy the moment, take a look at this stunning great room with an awe-inspiring view of the ski run right outside their window.
Wonderingwhy they chose these two pieces, Sophie had this to say..
"I've been to Aspen and Switzerland but have yet to ski in Europe! The pieces are special to our family ski home because my brother was a competitive skier and traveled to Switzerland to train in the Alps. My mom always talks about how serene and gorgeous the mountains are, and how fresh the air feels up there. My favorite part of the diptych prints are the subtle colors of all the skiers paired with so much bright white. It really emphasizes the feeling of winter."
Check out how tiny shelooks in comparison to this lovely fire place! This is seriously my dream setting for the Top of Snowmass Diptych.
As you take in the room, there are so many details that really make everything pop and blend together beautifully..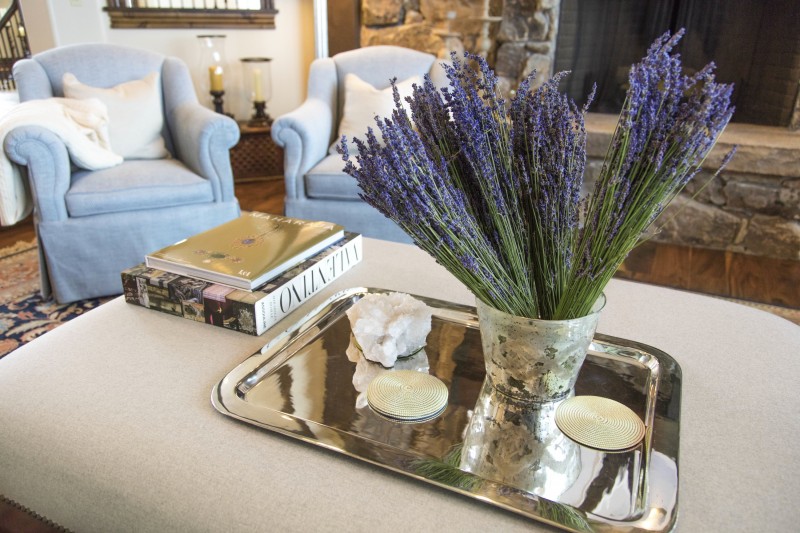 Although winter is the obvious time to go, I asked Sophie how often she and her family get a chance to enjoy this warm and welcoming home..
"We go several times a year; usually at least twice to ski during winter season but also in summer! Park City is often overlooked as a summer vacation spot, but there's tons to do if you're into the outdoors (which I am, as long as I can shower afterwards ;) The hiking is beautiful, and I've been mountain biking, boating, and ATVing in Utah. The mountains are just as beautiful covered in trees and grassy green, but I have a soft spot for winters there since they bring back so many childhood Christmas memories. "
I can only imagine how beautiful a White Christmas would be in this home, so it's no surprise she has such loving memories. Thank you so much for sharing this special space with me.It's always a pleasure spending time with you and I always love seeing what you and/or your family does with your Gray Malin pieces.
To make your home a year round Winter Wonderland, take a look at A la Montagne and Snow Polo.
xx
GM
Have you seen?
Start with Art - Mary Beth Wagner Interiors
Valentine's Day Drink Stirrers
Valentine's Day Drink Stirrers