It's no secret that the transition into spring is all about starting fresh. Whether that means clearing out pieces in your wardrobe, donating those old books sitting on your shelf, or giving your space a spring makeover (our personal fave), the adage "out with the old, in with the new" is guaranteed to bring a breath of fresh air along with it.
That being said, we're taking that motto literally this spring—and throwing out five old interior design rules we've been taught to abide by for years. After all, a risk here and there never hurt anybody… So make way for a new look, because we're throwing caution to the wind and breaking these five design guidelines this spring.
Rule #1: Don't mix your metals.
While there once was a day where mixing metals was a no-no, in the modern design age a tasteful mix of metal finishes is not only acceptable, but even encouraged! Of course, mixing metals isn't a requirement for a stylish space, but we love the look of a dominant metal such as brass, mixed with a pop of nickel, deep oil-rubbed bronze, or natural iron for some contrast. However, keep in mind that you can have too much of a good thing in this case. Too many finishes can make a space look messy and confusing, so stick to mixing two metals that complement each other (and choose which one will be dominant in your space). But by all means, go ahead and hang that gilded antique mirror over your nickel-finished sink, and those bronze pendant lights over the dark faucets in your kitchen—you'll fall in love with this updated look and will be itching to break this rule over and over again.
Photo by Lauren Pressey for Kate Lester
Rule #2: Meticulously measure for the right size rug.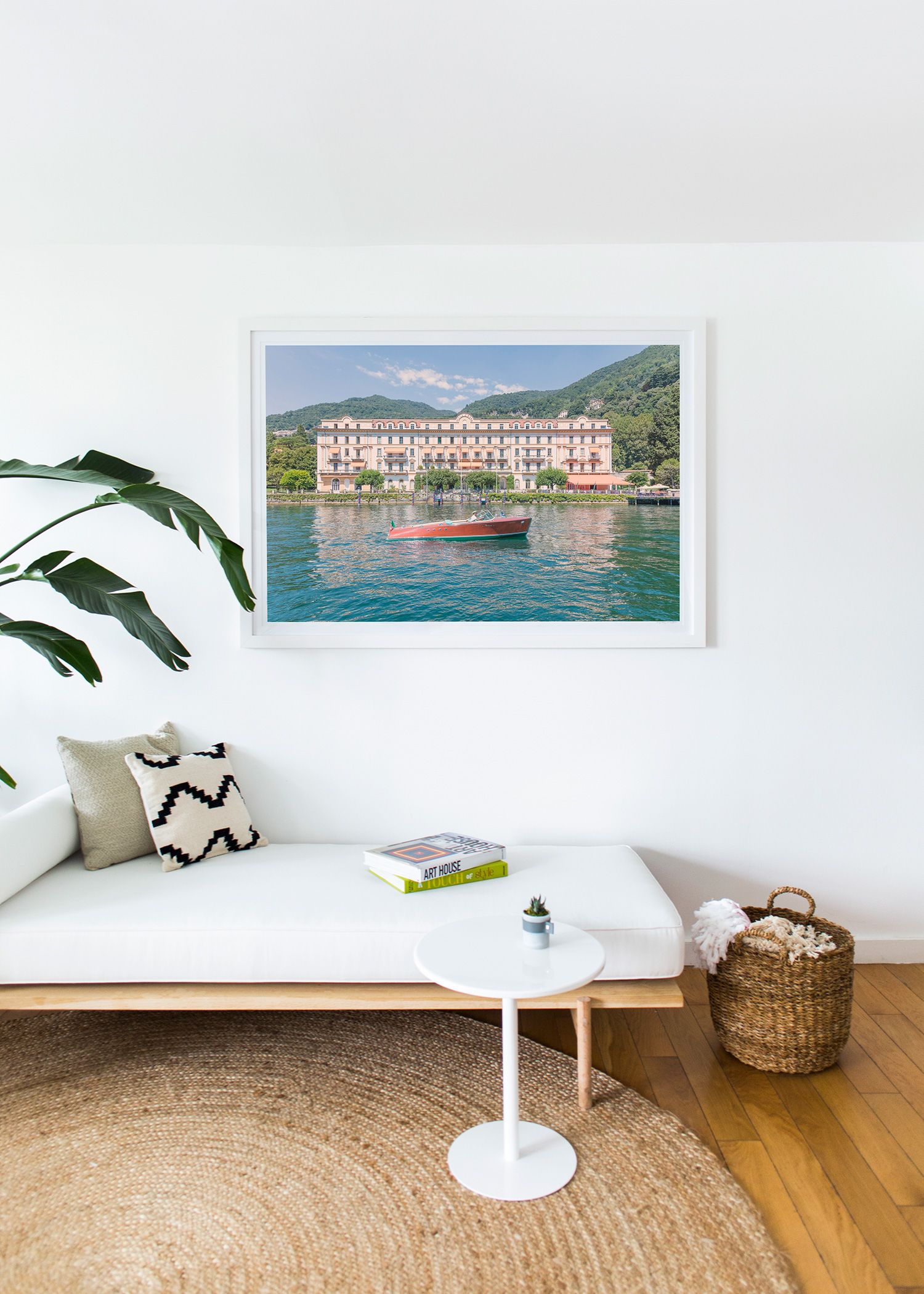 When it comes to choosing the right rug, we've all heard enough rules to make our heads spin. All front legs of the furniture must be on the rug, leave at least 18 inches of bare floor between the walls and the rug, and extend your rug well beyond the bed—just to name a few. For a truly fresh look this spring, ditch the rug rule book and go with your gut. Layer several vintage rugs for an eclectic look, try a round rug in the living room, or mix and match materials like jute and kilim to nail that "California cool" design. The combination of varied textures, patterns and color will make your space feel new and interesting, while still tying everything together.
Rule #3: Hang your artwork (57" from the floor, to be exact).
The cardinal rule to hanging art has always been to keep it centered and at eye-level for the most aesthetically pleasing view. While there may be a time and place for measuring the placement of your art to the millimeter, this spring we're throwing this rule out. Instead, go for an offbeat look by hanging artwork low to create an eye-catching vignette in a cozy corner or extra high (such as over a doorway). Or, curate some casual charm by intentionally tacking it to the wall off-center above your furniture, or leaning and layering frames up against the wall in an unexpected place.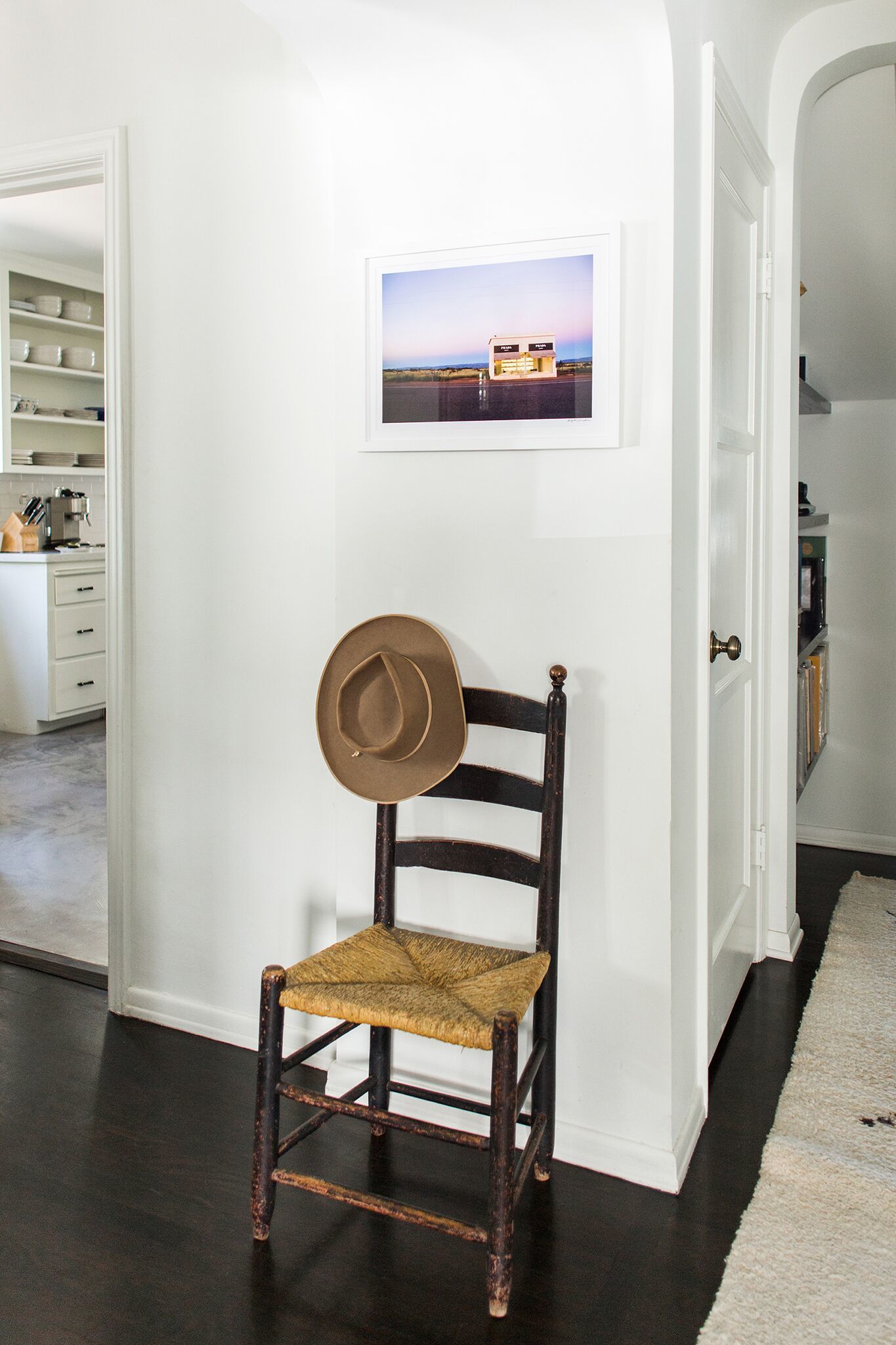 Rule #4: Small room, small scale.
Pacifico Palm Wallpaper by Nathan Turner via Lulu & Georgia
We've all heard the rule that if you have a small room, you don't want to fill it with bulky furniture or bold patterns and prints. But this spring, you can find us filling our smallest of spaces with the boldest of pieces. Deck out your little powder room, entryway or mud room in a large-scale wallpaper like this one, or add that oversized accent chair where you envision it. It may end up being just the statement piece you needed to bring that drab little space to life. Let us add the caveat here that we're not suggesting you cram a large sectional, oversized rug, AND bold prints all into your little sitting room. However, a large-scale sofa, floor mirror, or credenza mixed with smaller scale items can add much needed depth and dimension to a small room. The bottom line is, when it comes to scale and the size of your space, there is often great reward in the risk!
Rule #5: Stick to symmetry.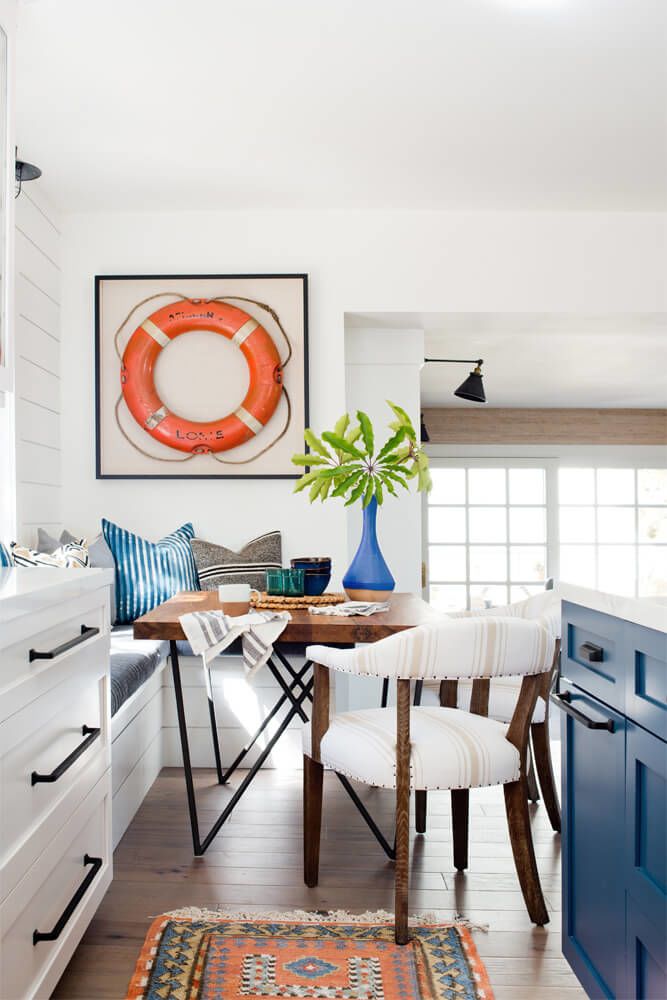 Photo by Lauren Pressey for Kate Lester
While symmetry can be pleasing to the eye and highly favored in spaces like the bedroom, this spring we're ditching symmetry for a more casual and updated design. Instead of getting matching nightstands, try two pieces that complement one another, rather than copying. Where you would normally place two matching accent chairs in the living room, try mixing and matching pieces, or switching up your layout so the chairs aren't mirroring one another. Or, instead of perfectly mapping out your gallery wall when hanging your artwork, take a more natural approach and eye where each individual piece should go to create a more organic look.
Are you going to take the risk to break any of these design rules this season?
If you do, we certainly hope you tag us @GrayMalin so we can get inspired!
Xx Team GM
Photos: (Header) GrayMalin.com, 2. Jess Isaac for Melissa Hon, 3. Lauren Pressey for Kate Lester, 4. GrayMalin.com, 5. Jacey Duprie, 6. GrayMalin.com, 7. Lulu & Georgia, 8. Lauren Pressey for Kate Lester