Now that you're smack dab in the middle of winter, we can imagine that your feelings about the winter wonderland outside have, well, changed. It's freezing outside, the days are short and bleak, and you might be wishing for a taste of what warmth used to feel like. While we can't completely grant you that wish, we can provide another cure for your winter blues: our 10 favorite sunny and beautiful prints to remind you that the best weather is yet to come. With our 20% off sitewide sale happening right now, there's no better time to pick out a few prints to remedy those winter blues…
Eternal sunshine, the cutest swim caps, and retro-chic bathing suits? If this doesn't make you feel like you're lying poolside, we don't know what will.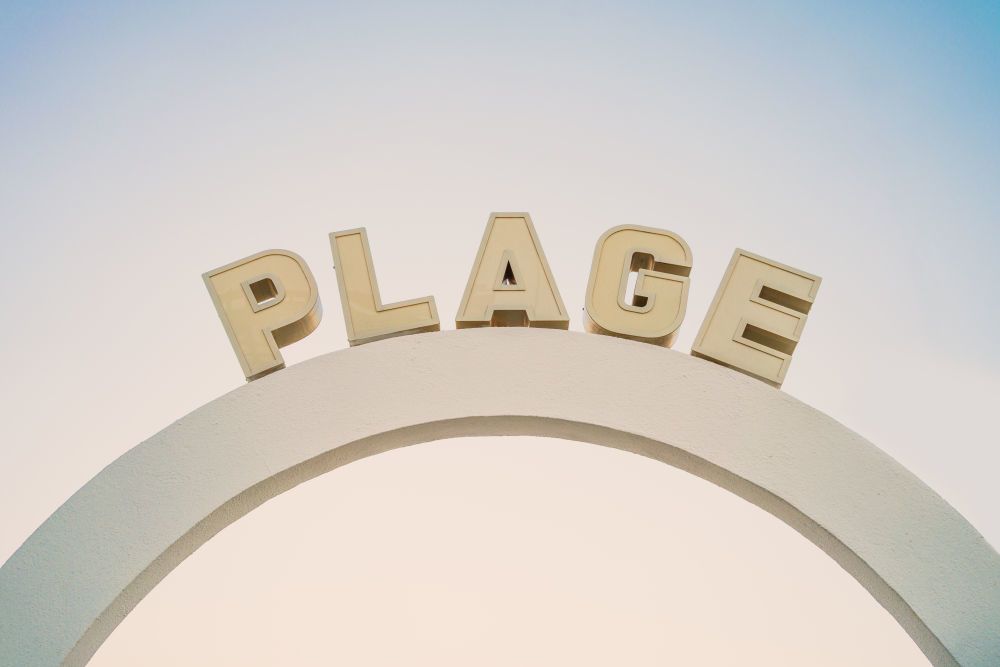 Modern, versatile, and simple, this Plage print is the easiest way to complement your winter décor with a warmer summer print.
The rows and rows of boats lined along the harbour make us want to hop on a plane to the Cote d'Azur for a day of smooth sailing ASAP…
For those of you that want a little color and geometric flair, this poolside print is a bold showstopper that's great to hang in an entryway.
Nothing gets better than a day at the beach, and you'll feel like you're already there from the comfort of your couch after placing this Venice Beach print on your mantle or above your fireplace.
We want to be sitting with a pal under the Italian sun after seeing this print, and we know you will too. This neutral print is gorgeous and looks incredible no matter where you frame it.
This print is so peaceful and serene, and is the perfect neutral print to go with your winter décor that still conjures up memories of summer.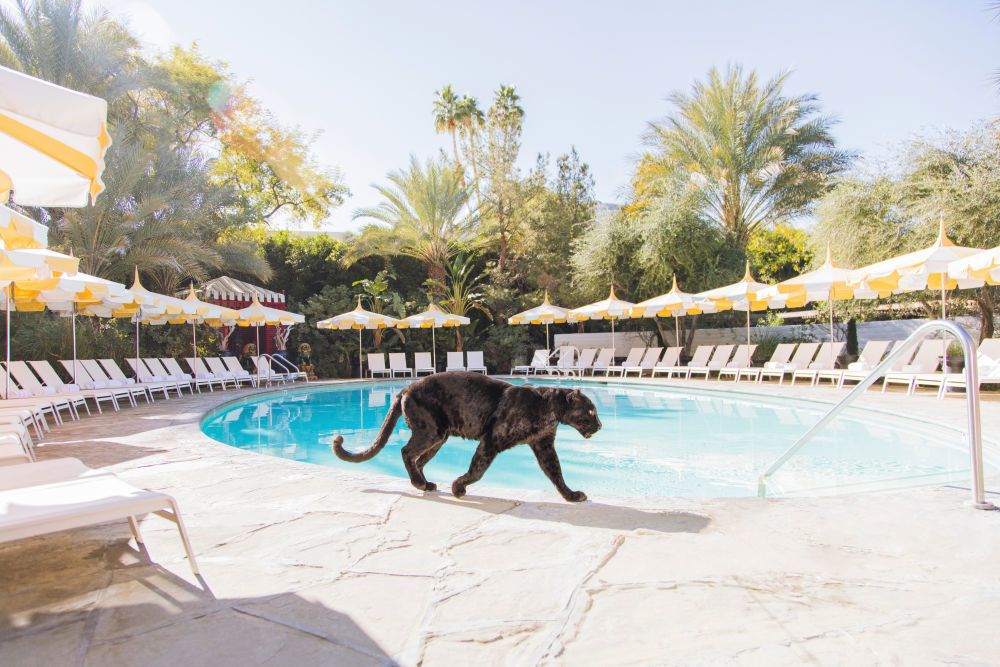 This black panther is us at the pool when the first day of summer rolls around. Bold and fun, this Cat Walk print will 100% cure your winter blues.
We love how the delicate ripples from the Kayak emphasize the calmness of the water and reminds us of those perfect Hawaiian vacations.
Palm Beach, Florida, aka the ultimate never-ending summer, will have you nostalgic for 80-degree weather, palm trees, and clear, blue skies.
Which print is your favorite to cure your winter blues?
Don't let the winter season get you down too much. These prints sure won't, so head to the GM Shop to shop our 20% off sitewide sale as it ends today!
Cheers!
Team GM
{"slides":[{"label":"New Beach Totes","url":"/lifestyle/new-beach-totes","image":"https://res.cloudinary.com/gray-malin/image/upload/c_scale,w_1000,q_50,f_auto/gray-malin/blog_posts/hero_images/000/001/926/original/0_-_Tote_Bag.jpg?updated=1620882995"},{"label":"10 Parker Prints You Need Now","url":"/lifestyle/10-parker-prints-you-need-now","image":"https://res.cloudinary.com/gray-malin/image/upload/c_scale,w_1000,q_50,f_auto/gray-malin/blog_posts/hero_images/000/001/923/original/0-Free_Framing2268-parker.jpg?updated=1619483591"},{"label":"Ride in Style with Gray Malin x Alto","url":"/lifestyle/ride-in-style-with-gray-malin-x-alto","image":"/images/missing.jpg"},{"label":"Gray Malin Virtual Book Tour","url":"/lifestyle/read-all-about-it-gray-malin-virtual-book-tour","image":"https://res.cloudinary.com/gray-malin/image/upload/c_scale,w_1000,q_50,f_auto/gray-malin/blog_posts/hero_images/000/001/924/original/Blog_Banner-new_crop.jpg?updated=1619743001"},{"label":"Introducing Gray Malin x Supergoop! ","url":"/lifestyle/introducing-gray-malin-x-supergoop","image":"https://res.cloudinary.com/gray-malin/image/upload/c_scale,w_1000,q_50,f_auto/gray-malin/blog_posts/hero_images/000/001/921/original/0-SUPERGOOP_GRAYMALIN_03_SGKIT_PRINTBACKDROP_FINAL_JENNA_GANG_v4.jpg?updated=1619476149"},{"label":"Introducing the Gray Malin App + How to Use It","url":"/lifestyle/introducing-the-gray-malin-app-how-to-use-it","image":"https://res.cloudinary.com/gray-malin/image/upload/c_scale,w_1000,q_50,f_auto/gray-malin/blog_posts/hero_images/000/001/888/original/0-0App_Launch-11-web_asset.jpg?updated=1618947736"},{"label":"Introducing New Games For Summer","url":"/lifestyle/introducing-new-games-for-summer","image":"https://res.cloudinary.com/gray-malin/image/upload/c_scale,w_1000,q_50,f_auto/gray-malin/blog_posts/hero_images/000/001/887/original/Games_Lifestyle-27.jpg?updated=1618533802"},{"label":"Discover Gray Malin Collector's Edition","url":"/lifestyle/discover-gray-malin-collector-s-edition","image":"https://res.cloudinary.com/gray-malin/image/upload/c_scale,w_1000,q_50,f_auto/gray-malin/blog_posts/hero_images/000/001/886/original/0-Collectors_Edition-23.jpg?updated=1617673131"}],"label":"Have You Seen?"}
{"id":null,"number":null,"item_total":"0.0","total":"0.0","ship_total":"0.0","state":"cart","adjustment_total":"0.0","user_id":null,"created_at":null,"updated_at":null,"completed_at":null,"payment_total":"0.0","shipment_state":null,"payment_state":null,"email":null,"special_instructions":null,"channel":"spree","included_tax_total":"0.0","additional_tax_total":"0.0","display_included_tax_total":"$0.00","display_additional_tax_total":"$0.00","tax_total":"0.0","currency":"USD","considered_risky":false,"canceler_id":null,"display_item_total":"$0.00","total_quantity":0,"display_total":"$0.00","display_ship_total":"$0.00","display_tax_total":"$0.00","display_adjustment_total":"$0.00","token":null,"checkout_steps":["address","delivery","complete"],"bill_address":null,"ship_address":null,"line_items":[],"payments":[],"shipments":[],"adjustments":[],"credit_cards":[],"promotions":[],"total_shipment_cost":"$0.00","permissions":{"can_update":false},"use_shipping_for_billing":true,"use_new_ship_address":true,"use_new_bill_address":false,"selected_ship_address":null,"selected_bill_address":null,"display_completed_at":null,"item_count":0,"subtotal_minus_promos":"$0.00","coupon_codes":[],"includes_framed_items":false,"contains_subscription":false}
This site uses cookies to allow better navigation. By closing this banner, scrolling this page or clicking any of its elements, you are giving consent to all cookies. To learn more and to change your preferences please see our Cookies Policy.