Hi Everyone!
As you know by now, I have partnered with Le Meridien Hotels and Resorts on Follow Me a multi-faceted global art collaboration. As part of the Le Méridien brand's Video Art Programme, the Follow Me video will debut in Le Méridien hotels around the world, and represents my 24-hour visual journey to inspiring destinations.
To help celebrate this MAJOR moment, we threw a party...obviously! Hosted by myself and Le Méridien at the beautiful Parker Méridien in NYC, the night could not have been better! Every detail was completed to perfection by all of the fantastic people collaborating on the event, and I can honestly say with 100% certainty - Everyone was feeling the adventure and fun that Follow Me is all about!
I mean...take a look at this table!
These sweets were available at all times..Throughout. The. Entire. Night.
And, of course, we had signature cocktails. I went with the Roasted Strawberry + Champagne Cocktail with Sprinkled Rim...naturally.
After some fun taking in the space, our guests began to arrive and then the party really got started! I especially loved meeting our DJ for the night, Alex Merrell, who played so many of my favorite songs and shared (or at least indulged me) in my love of confetti.
I also had the chance to meet some "social," as in social media, friends for the first time in real life, like Dana Avidan Cohn from InStyle (and her husband)...as well as...
Natalie of Natalie Off Duty and her sister, Dylana...
And last but certainly not least, Lo Bosworth. Loved!
Before it was time to sit down for dinner, I took the chance for a quick picture with two key members of the Le Méridien team, who I've been working with on this partnership from the very beginning, Brian Povinelli and George Fleck.
Once everyone had been seated, Brian welcomed everyone to the celebration and then I had the chance to do so, as well. This partnership has been in the works for nearly two years, so to say this moment was surreal would be an understatement. Standing up there introducing Follow Me and showing our guests the video, especially made for this night, was a memory for the history books!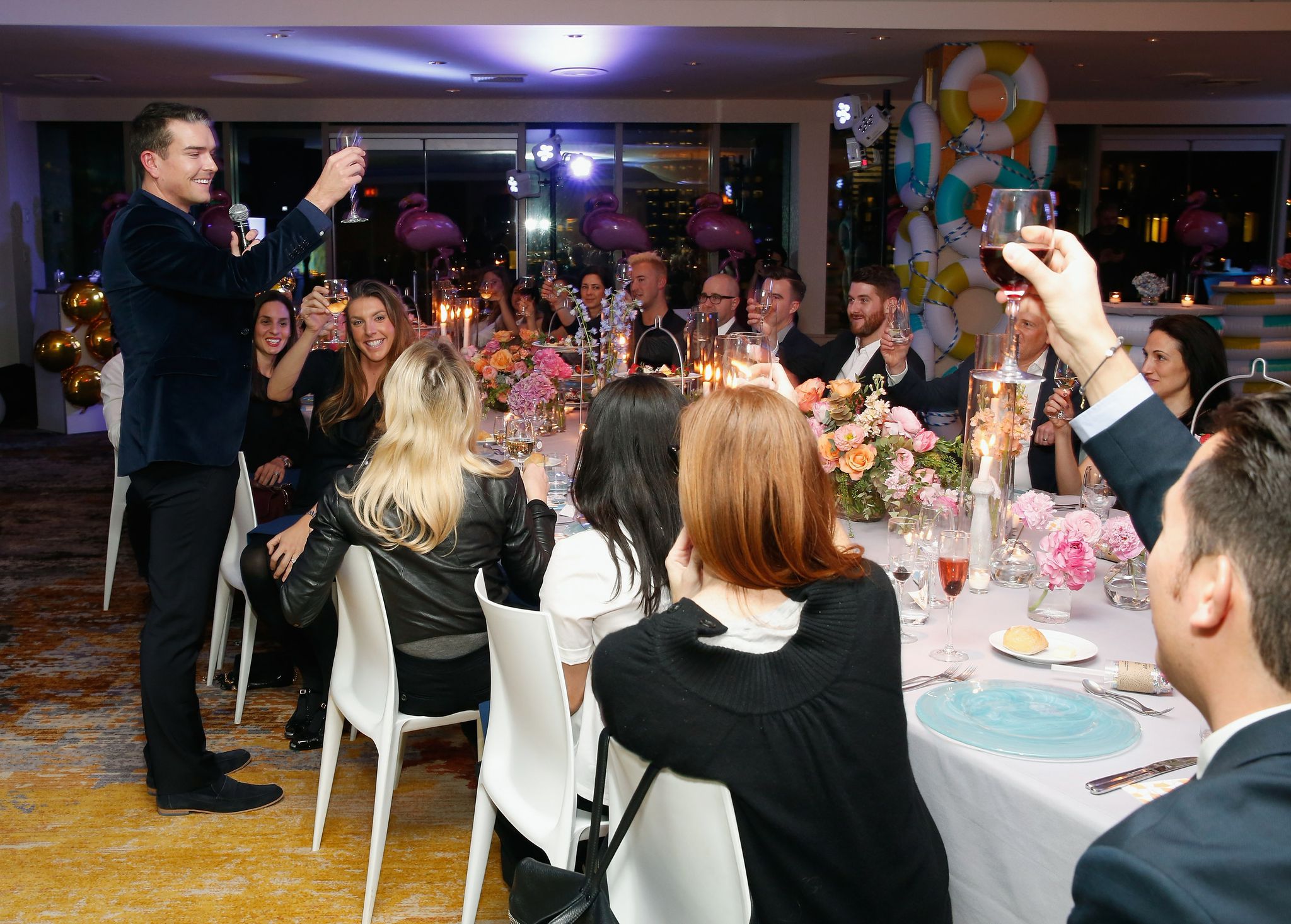 As always, I am so happy to share these moments with you all, and this time I can do one even better! How? Well...with the FOLLOWGRAYCONTEST, of course! You can enter to win your chance to getaway on your very own Follow Me adventure! And, for up to date information on all things Gray, contest, and more, I highly encourage you to sign up for our Jetset List!
Cheers to always following your dreams!
xx
GM