Hi Everyone,
Welcome back! It's Monday, so it felt very appropriate to kick this week's blog posts with an Office Tour. Yes, interior decorating doesn't just apply to your home, it should also be a priority for your workspace because let's be honest, we all spend a lot of time at work. It might not always be top of mind but when there is Free Framing and Shipping available, why not invest in making it a happy place? The social platformWe Heart It knows what I'm talking about and today we'll be going on a tour of their Los Angeles based office.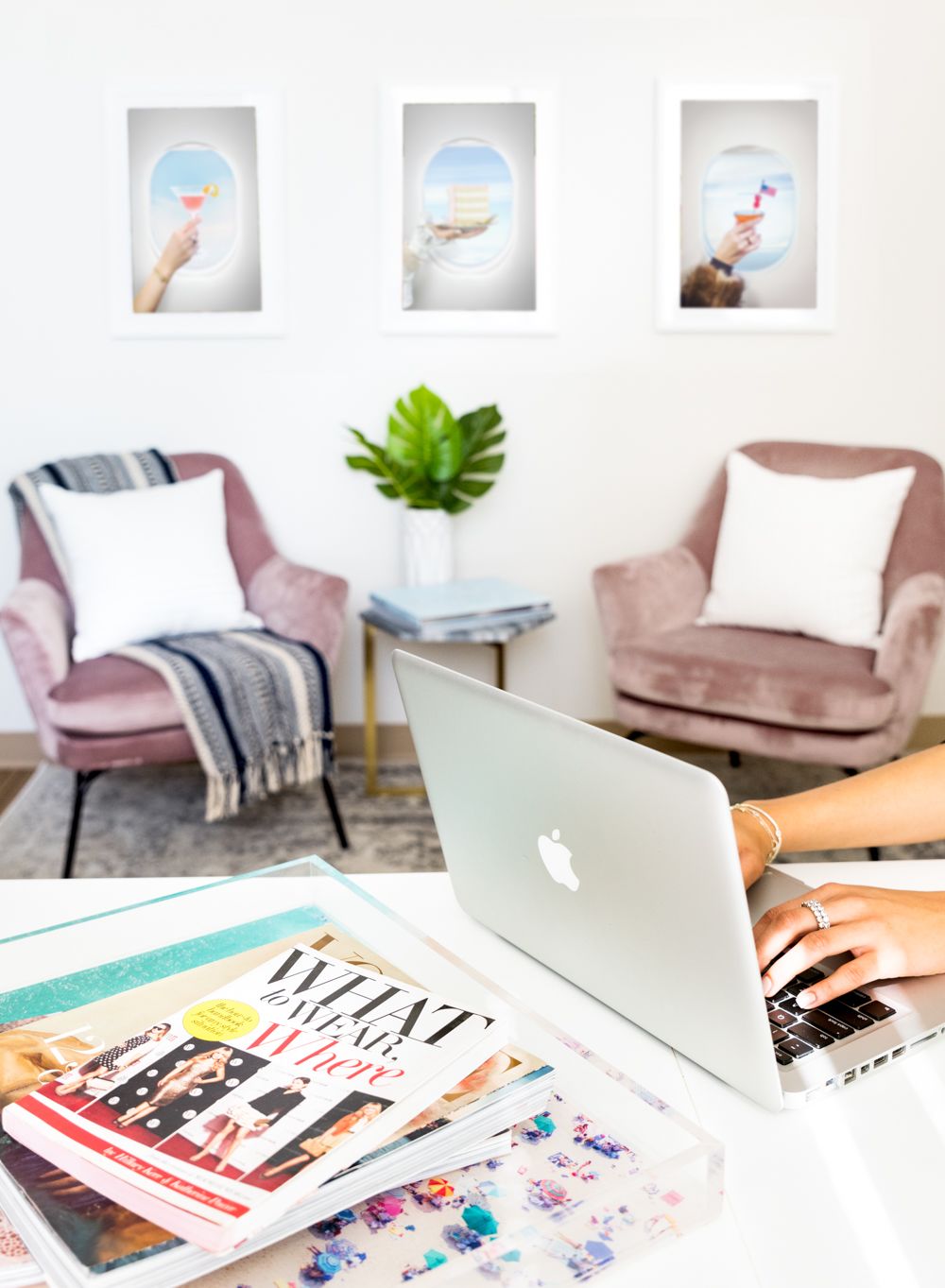 For those who may not know, what exactly is WE HEART IT?
We Heart It is a social media platform where users can go to find inspiration, positivity and discover new content in the fashion, beauty, travel, and lifestyle space.The platform was first launched in 2008, and has come a long way since then. There has been a complete refresh - everything from design changes, logo updates, and in-app experience, but the biggest change to the platform was adding the ability for users to write articles. Now, in addition to just being a mobile app where you can heart images, We Heart It came into the publishing space by adding an editorial team who writes relevant content daily on the Team We Heart It profile. You can now come to We Heart It to find out what's cool in fashion, beauty, travel, lifestyle and so much more.
Very cool..so, tell us about your new headquarters in Los Angeles - What are the general specs of the office?
Our new Los Angeles headquarters are really incredible. We're located in the heart of Century City on the 11th floor with a beautiful view of Downtown LA - so it's definitely not a bad place to spend your days. We have an amazing team that runs the app, however, not all of us are in the Los Angeles headquarters. We spend a lot of time in our conference rooms video chatting with our team members who work in Brazil and San Francisco.
How did you approach decorating the office? Were there key elements or color themes that you wanted to incorporate?
The We Heart It platform has a brightness about it that we really wanted to bring into the office space. We have huge windows in the office that really light up the room, and we used that feature to make our space cheerful and positive. We decided to keep a feminine aspect, and made sure to choose pieces that were true to us. We also are huge plant people, so we knew that green had to be the main color incorporated into the theme.
Hearing that answer, I can understand why you gravitated towards my Bon Voyage and À la Plage series. How did you end of choosing these particular ones, though?
Initially, it was Gray'sdreamy beach photos that came to mind when we thought ofartwork for the office. East Hampton caught our eye initially because it had just the right amount of color needed to make our office pop. Something about the rainbow umbrellas and crystal blue ocean really brought everything together for us. It's hanging above our dresser (yes, we have a dresser in our office) that holds all our office supplies. Funny enough, our desks don't have drawers, so we needed to purchase something for the office with lots of storage! It was begging for a piece of art to go above it; luckily the East Hampton was the perfect fit!
As for the Bon Voyage series, I feel like the answer really speaks for itself. They are perfectly feminine and fun!
I love it! This is a perfectly warm and inviting office, so it makes me happy to bring a little joy to the workspace at We Heart It. Thank you so much for sharing and thank you all for following along! Be sure to take advantage of Free Framing & Shipping today because it ends tomorrow...
Cheers,
xx
GM