Snow Polo St Moritz. Have you heard of it? If you have, then you know. If you haven't, then you are like me last summer, when I first learned of this truly luxurious event. Quite simply, I knew I had to see it to believe it and immediately made plans to attend in 2015. What happened once I arrived is more than I could have ever imagined.
I take great joy in sharing my travel diary from this trip with you all as well as one of my favorite sites for decor inspiration, Domaine Home.
To really set the stage, first check out our Behind the Scenes Video.
Played atop a frozen lake below the magnificent snowy pistes of St. Moritz, the tournament is a spectacle of breathtaking surroundings and glistening glamour of the rich and famous. Capturing the championship on the ground and from above, this series pays tribute to the tradition of the "Sport of Kings" inspiring us to relish in its honorable and graceful spirit.
The event is awe inspiring but it is also very fun. Snow Polo St. Moritz attracts a global crowd and every person you encounter is just as happy to be there as the next. This makes for a terrific energy in the crowd, not to mention many people bring their dogs along too so there is a funny juxtapose of posh and good ol'fashioned enjoyment.
Oh, and did I mention, that pretty much everyone is in fur? PETA would not be a fan but to be honest, it was extremely cold and in this environment the outfitting worked in more ways in than one. See what I mean...
A few of the event's sponsors were BMW, Cartier, and Perrier-Jouë. The last one I may have enjoyed a bit more than the others.
Fun aside, I was there to work and that's exactly what I did. I was truly running around like a mad man! The weather was a bit windy so my flights up were quick and I needed to be ready to go when I was told, so I was often jumping in "cabs" (which I air quote as they were always either a Mercedes or Bentley...) from the field to the helicopter airport.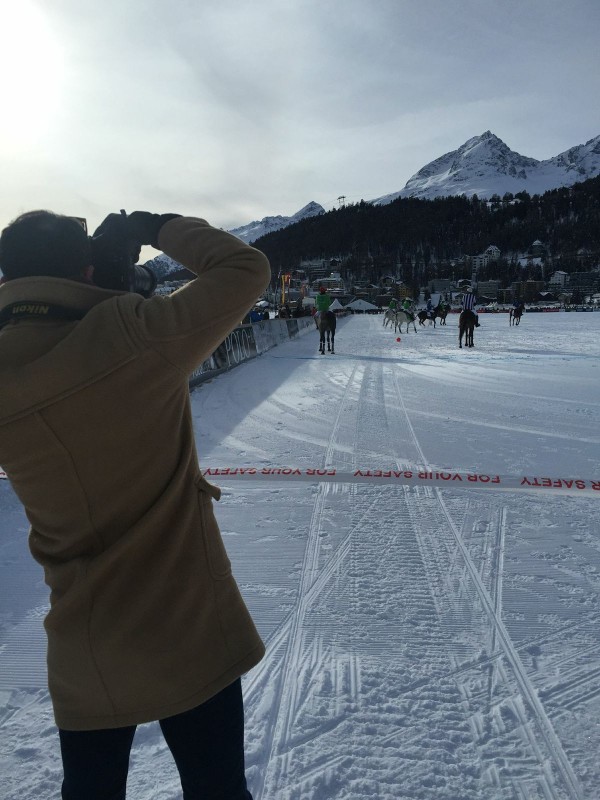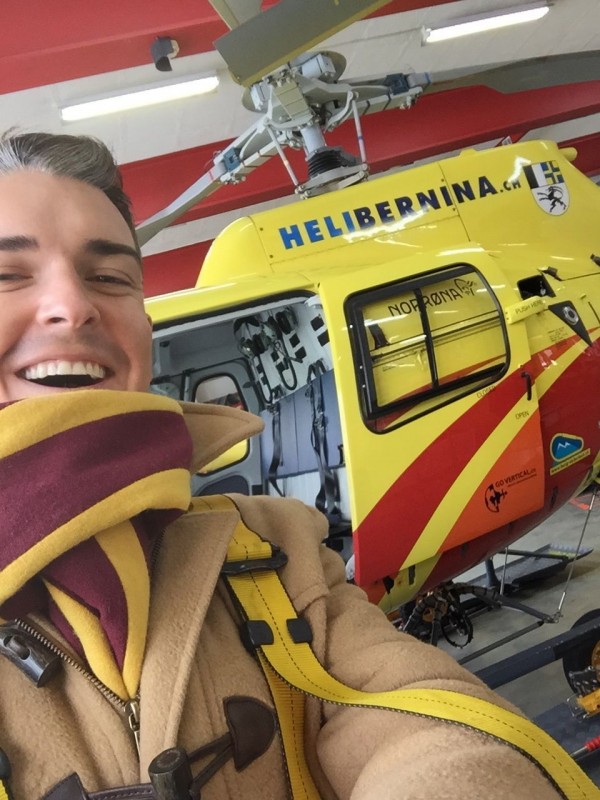 In the evenings I resided in the breathtaking, Kempinksi Hotel. I mean, it doesn't even look real!
The hotel had an assortment of restaurants but for breakfast, I really enjoyed the Le Saisons...because - The View, though?
On my second day, I was honored to be invited into the Judges Box. It was definitely the best seat in the house!
In the end, the Cartier Team won in the finals, which is appropriate as they were awarded The CARTIER TROPHY. And, I was the winner of MANY spectacular images!
I hope you enjoy the Snow Polo St. Mortiz series as much as I enjoyed making it. Also, don't forget to read more on Domaine Home for my thoughts on, "Snow Polo series, must-visit spots in St. Moritz, and what it's like to rub fur-covered shoulders with the European elite," and the special code we're sharing with their readers...(and ours GrayMalin20)
xx
GM