We here at Team GM are obsessed with all things sprinkles, and it's clear to see where our fascination stems from… Just look at any of Gray's beach aerials, and tell us you don't imagine those vibrant beach loungers as "sprinkles" along the sand! From "sprinkled" beach aerials, to sprinkles on-the-go, Gray is clearly a fan of the colorful embellishments, and so are we. So today, we decided to sprinkle some of the love, and share 6 Things to Do With Sprinkles. That's right, one sprinkled idea for every day of the week (with a rest day, of course, because we obviously don't want to go overboard). So let's jump right in! Start noting your favorites now…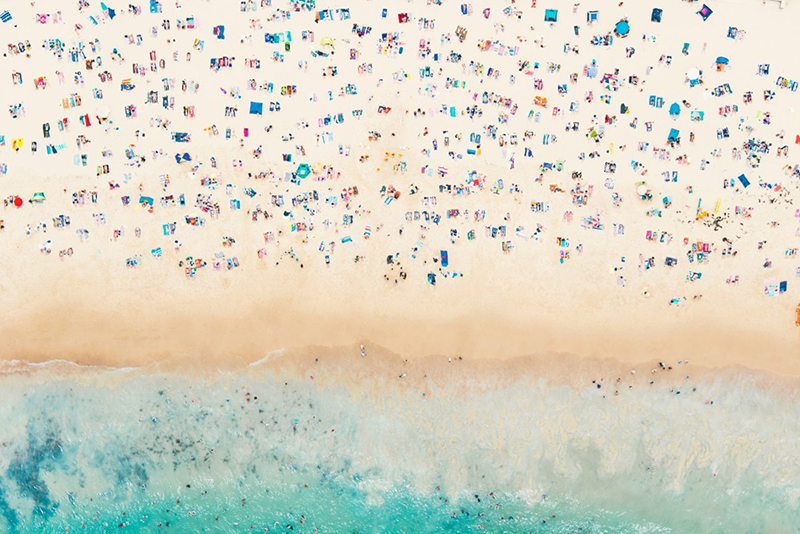 1. Edible Sprinkle Ice Cream Bowls
Edible Sprinkle Ice Cream bowls via This Heart of Mine. See the recipe here.
2. Sprinkled Fairy Bread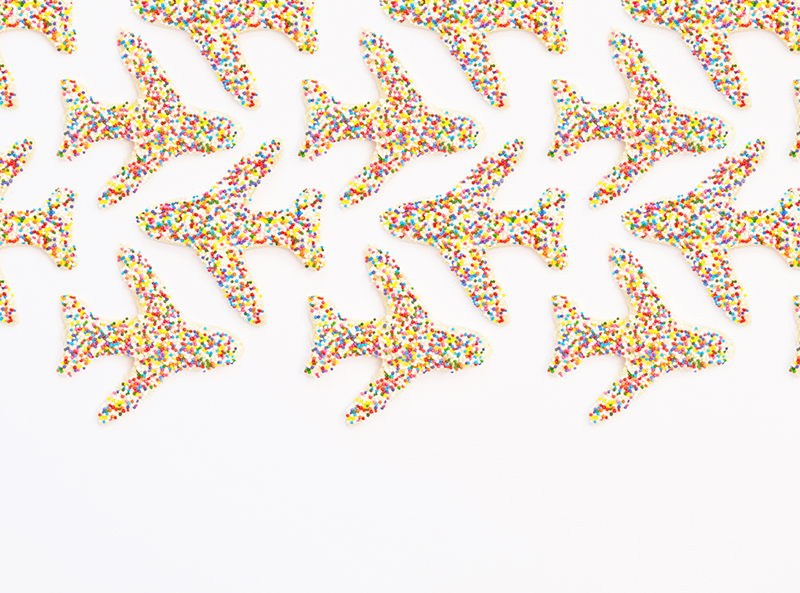 3. Funfetti Fudge
Funfetti Fudge via Studio DIY! See the full recipe here.
4. Sprinkled & Sparkling Blueberry Lemonade Cocktail
Sparkling & Sprinkled Cocktail
5. Confetti Oreos
Confetti Oreos via Sprinkles for Breakfast. See the recipe here.
6. Coconut Sprinkle Popsicles
We're sprinkle crazed, and by now, we hope you are too… Which of these are you going to try at home? If you take a shot at any of these fun recipes, snap a photo and tag us with the #GrayMalin so we can see your creations!
Xx Team GM Photos: This Heart of Mine, Sprinkles for Breakfast, Studio DIY!, Gray Malin
{"slides":[{"label":"I Spy! Can You Spot the Difference in These Photographs?","url":"/lifestyle/i-spy-can-you-spot-the-difference-in-these-photographs","image":"https://res.cloudinary.com/gray-malin/image/upload/c_scale,w_1000,q_50/gray-malin/blog_posts/hero_images/000/001/591/original/0-Welcome_to_The_Beverly_Hills_Hotel_copy.jpg?updated=1585698406"},{"label":"I Spy Part I Answers","url":"/lifestyle/i-spy-part-i-answers","image":"https://res.cloudinary.com/gray-malin/image/upload/c_scale,w_1000,q_50/gray-malin/blog_posts/hero_images/000/001/592/original/Welcome_to_The_Beverly_Hills_Hotel_answers.jpg?updated=1585697996"},{"label":"Gray's 5 Favorite Easy Dinner Recipes","url":"/lifestyle/gray-s-5-favorite-easy-dinner-recipes","image":"https://res.cloudinary.com/gray-malin/image/upload/c_scale,w_1000,q_50/gray-malin/blog_posts/hero_images/000/001/586/original/0-Gray_Kitchen-1.jpg?updated=1585099969"},{"label":"What's In My Beach Tote","url":"/lifestyle/what-s-in-my-beach-tote","image":"https://res.cloudinary.com/gray-malin/image/upload/c_scale,w_1000,q_50/gray-malin/blog_posts/hero_images/000/001/579/original/0-Tote_Bag_lifestyle-59.jpg?updated=1584407229"},{"label":"Here's Why You Should Invest In a Wellness Retreat","url":"/lifestyle/i-spent-4-500-a-night-at-a-wellness-retreat-in-hawaii-here-s-why","image":"https://res.cloudinary.com/gray-malin/image/upload/c_scale,w_1000,q_50/gray-malin/blog_posts/hero_images/000/001/578/original/0-Lanai-3.jpg?updated=1584120712"},{"label":"What Australia Means to Me","url":"/lifestyle/what-australia-means-to-me","image":"https://res.cloudinary.com/gray-malin/image/upload/c_scale,w_1000,q_50/gray-malin/blog_posts/hero_images/000/001/575/original/0-IMG_5236.jpg?updated=1583455994"},{"label":"10 Prints to Kick Off Your GM Collection","url":"/lifestyle/10-prints-to-kick-off-your-gm-collection","image":"https://res.cloudinary.com/gray-malin/image/upload/c_scale,w_1000,q_50/gray-malin/blog_posts/hero_images/000/001/565/original/8-La_Fontelina_Loungers.jpg?updated=1580945704"},{"label":"Gray's Valentine's Day Gift Guide","url":"/lifestyle/valentine-s-day-gift-guide","image":"https://res.cloudinary.com/gray-malin/image/upload/c_scale,w_1000,q_50/gray-malin/blog_posts/hero_images/000/001/563/original/Header.jpg?updated=1580776953"}],"label":"Have You Seen?"}
{"id":null,"number":null,"item_total":"0.0","total":"0.0","ship_total":"0.0","state":"cart","adjustment_total":"0.0","user_id":null,"created_at":null,"updated_at":null,"completed_at":null,"payment_total":"0.0","shipment_state":null,"payment_state":null,"email":null,"special_instructions":null,"channel":"spree","included_tax_total":"0.0","additional_tax_total":"0.0","display_included_tax_total":"$0.00","display_additional_tax_total":"$0.00","tax_total":"0.0","currency":"USD","considered_risky":false,"canceler_id":null,"display_item_total":"$0.00","total_quantity":0,"display_total":"$0.00","display_ship_total":"$0.00","display_tax_total":"$0.00","display_adjustment_total":"$0.00","token":null,"checkout_steps":["address","delivery","complete"],"bill_address":null,"ship_address":null,"line_items":[],"payments":[],"shipments":[],"adjustments":[],"credit_cards":[],"promotions":[],"total_shipment_cost":"$0.00","permissions":{"can_update":false},"use_shipping_for_billing":true,"use_new_ship_address":true,"use_new_bill_address":false,"selected_ship_address":null,"selected_bill_address":null,"display_completed_at":null,"item_count":0,"subtotal_minus_promos":"$0.00","coupon_codes":[],"includes_framed_items":false}
This site uses cookies to allow better navigation. By closing this banner, scrolling this page or clicking any of its elements, you are giving consent to all cookies. To learn more and to change your preferences please see our Cookies Policy.