When spring rolls around each year, it seems that our bolder colors take a backseat and make way for softer hues. There's something undeniably refreshing about adding pastels to your décor, and we think that's pretty fitting for the new life that the spring season brings. And our go-to method? New artwork, of course! In the spirit of spring, we've rounded up 10 of our current favorite pastel art prints, and we're sharing them all with you below. But don't let these picks limit you… there's plenty more to discover in the shop, so hop on over after you read this article and find something that inspires you. Or just let us do the shopping for you, and pick up one of these prints below... ;)
1. Lounging Ladies, Beverly Hills Hotel
Have you ever seen a chicer duo? We'll wait… But seriously, there are few things we love more than pastel pinks and blues with a pop of soft yellow and rich green. Pair them with a vintage vibe like this print below, and you've got an instant winner in our book.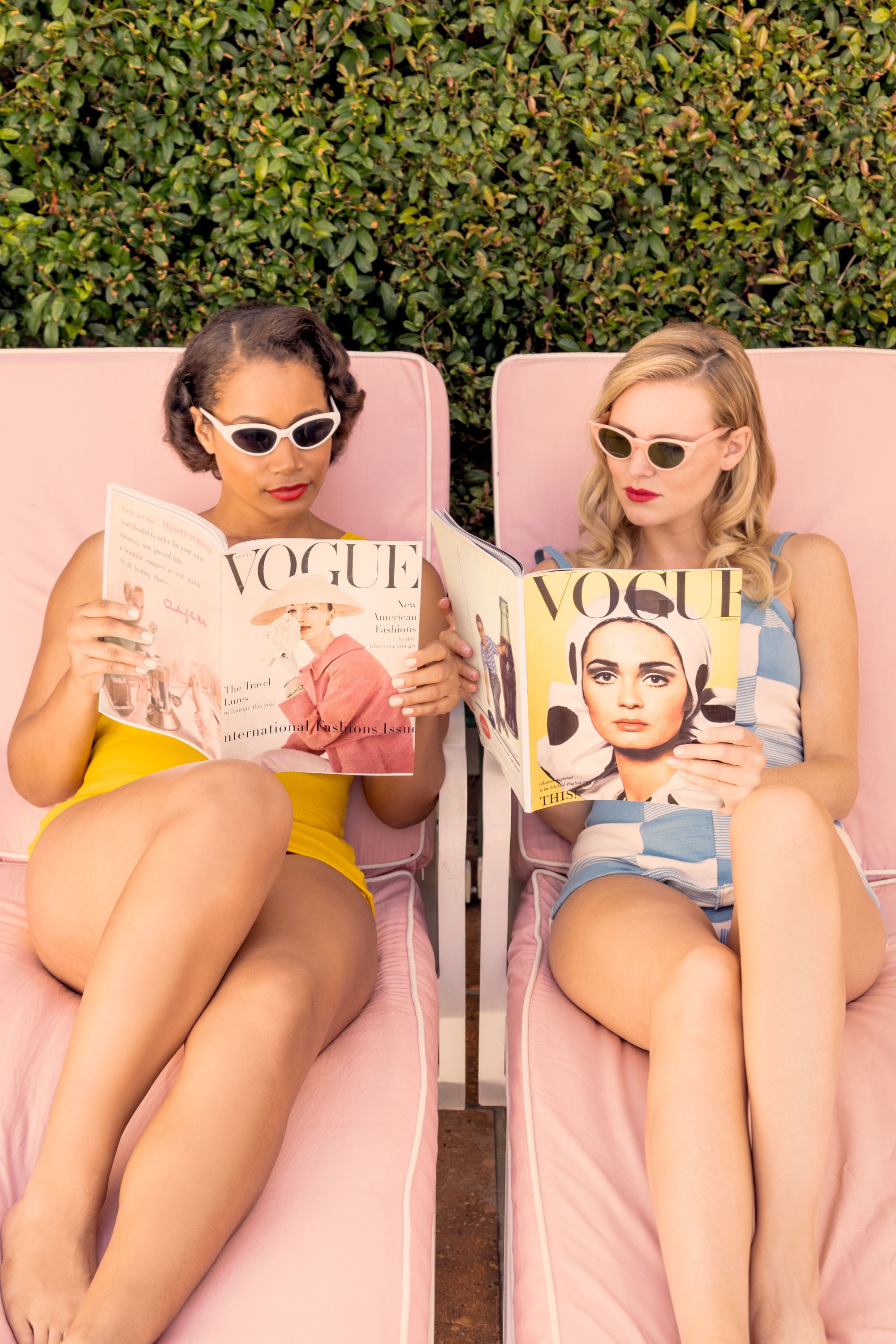 2. Mirror III
If your style leans more minimalist, then this print is right up your alley. We love the extremely simple composition paired with this dreamy pastel color palette of peach and periwinkle.
3. Pastel Sailboats, Tucker's Town
If you're dreaming of somewhere sunny, then may we recommend this print from Gray's latest work from Bermuda? We can almost feel the warmth emanating from this print! And those pastel striped sailboats are just the cherry on top.
4. Byron Bay Waves
It's pretty safe to say that there's nothing more serene than waves lapping the shore. This print not only has that, but the subtle ombré from waves to sand is something out of our dreams.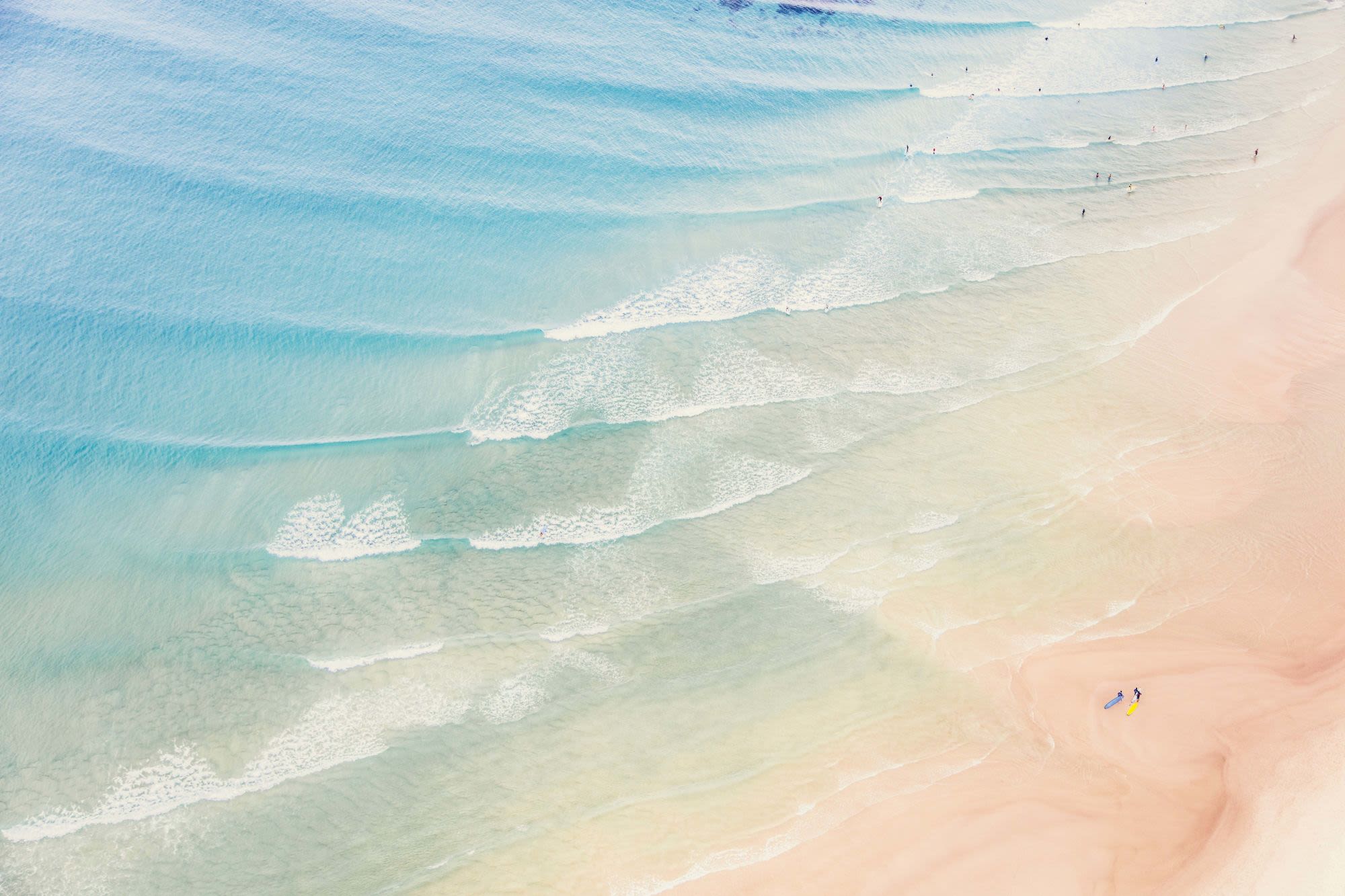 5. California Girls, Beverly Hills Hotel
Did we mention we have a thing for nostalgia? We love the subject matter of this print in and of itself, and the pastels paired with a longing for yesteryear makes this one a must-have.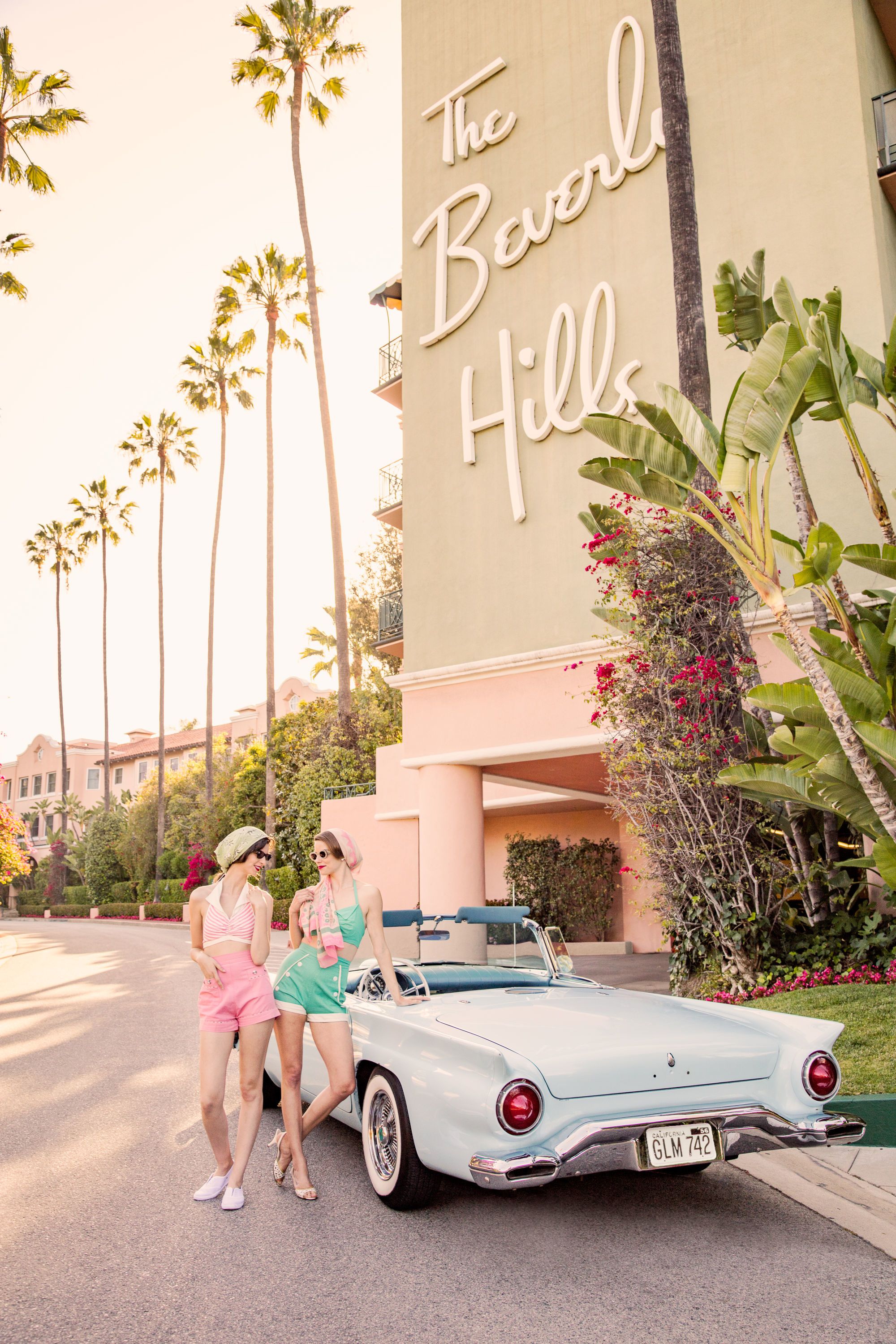 6. The Onlooker
Prada Marfa is a showstopper in almost any space, and this print in particular shines equally well in glam, feminine spaces as it does in a down-to-earth design. Did we point out that sky?! We're speechless.
7. Bondi Wave
You already know by now that we have a special affinity for the ocean, and this print is no exception. There's something about that pale, robin egg blue water that just keeps us coming back to this image time and time again.
8. Cabana Girls, Coral Casino
If you gravitate toward the warmer end of the pastel spectrum, then this print is sure to pull at your heartstrings! We love the warm tones, mixed with vibrant reds and blues. Not only will this print be perfect for spring, but will also transition easily into summer.
9. Pastel Beach Umbrellas, Vertical
…The title speaks for itself! These candy-colored umbrellas are the most adorable of all time. Whether you put this one in a nursery or kids room, powder room, or add to your adult living space for a pop of pastel color, it's sure to turn heads.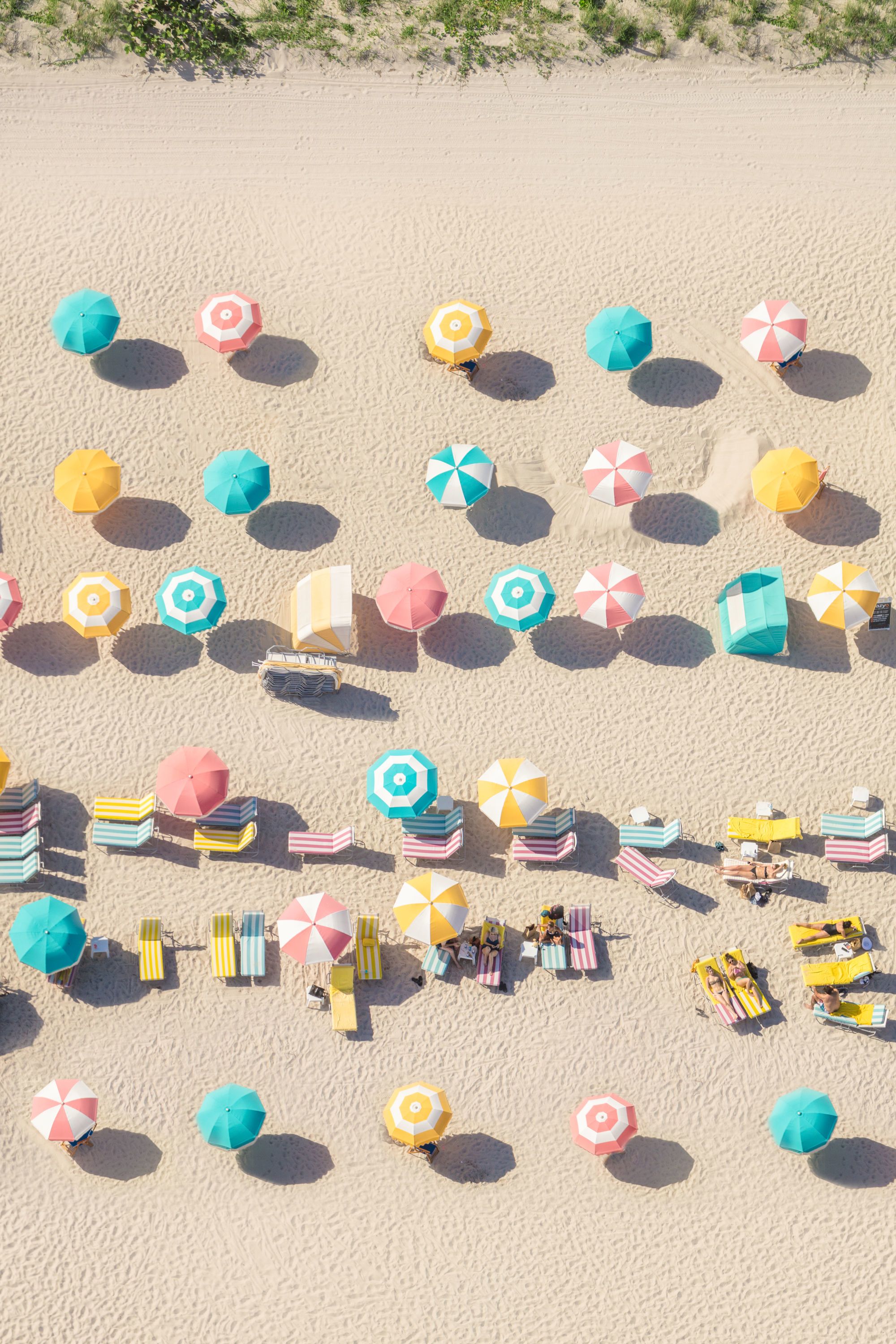 10. The Cabana, Coral Casino
The Cabana has been a favorite of ours since it launched, and it's easy to see why. If blush pink is your hue of choice, then you won't find a prettier print than this one.
Are you as obsessed with pastel art prints as we are?
There's no season like spring to add some dreamy pastels to your walls! Shop more pastel prints in the GM shop.
Xx Team GM
Photos: Gray Malin