Hi Everyone!
Gray and Erica of P.S. I Made This...have known each other for a while so naturally when he received an invite telling him his "sweet tooth needed a work out," he obviously took a minute to swing by!
Held on Cinco de Mayo, Gray's favorite holiday, it was an easy twist of the arm to go support Erica and do some crafts while he was at it! Oh and, did we mention sweets?
Aside from deliciousness, we also learned things! Like how to make Half Hitch Knot Bracelets..
And bedazzled kitchen utensils...
All and all..a really fun day supporting a friend, channeling one's inner sleep-away camp kid, and as always indulging in all of the sweetness!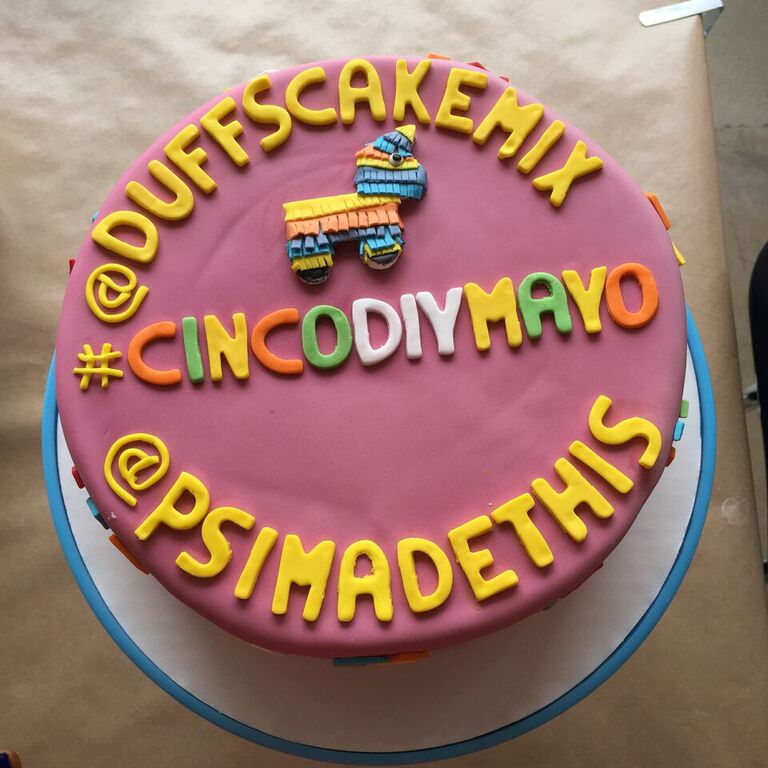 Thank you Erica, Duffs Cake Mix, and to you all..as always..for following along!
xx
{"slides":[{"label":"Free Winter Phone Backgrounds","url":"/lifestyle/free-winter-phone-backgrounds","image":"https://res.cloudinary.com/gray-malin/image/upload/c_scale,w_1000,q_50,f_auto/gray-malin/blog_posts/hero_images/000/001/943/original/Phone_Background_Asset_1_copy.jpg?updated=1634248767"},{"label":"Monthly Giveaway","url":"/lifestyle/monthly-giveaway","image":"https://res.cloudinary.com/gray-malin/image/upload/c_scale,w_1000,q_50,f_auto/gray-malin/blog_posts/hero_images/000/001/931/original/gift-card.jpg?updated=1623345902"},{"label":"Favorite Summer Products","url":"/lifestyle/favorite-summer-products","image":"https://res.cloudinary.com/gray-malin/image/upload/c_scale,w_1000,q_50,f_auto/gray-malin/blog_posts/hero_images/000/001/930/original/0.jpg?updated=1622832438"},{"label":"Escape to Paradise with Free Phone Backgrounds","url":"/lifestyle/escape-to-paradise-with-free-phone-backgrounds","image":"https://res.cloudinary.com/gray-malin/image/upload/c_scale,w_1000,q_50,f_auto/gray-malin/blog_posts/hero_images/000/001/878/original/0-mauna_kea_backgrounds.jpg?updated=1615512064"},{"label":"Guess These New Bon Voyage Icons","url":"/lifestyle/guess-these-new-bon-voyage-icons","image":"https://res.cloudinary.com/gray-malin/image/upload/c_scale,w_1000,q_50,f_auto/gray-malin/blog_posts/hero_images/000/001/873/original/BV_Inroom-3-square.jpg?updated=1614039357"},{"label":"Gray's Peppermintini Recipe","url":"/lifestyle/gray-s-peppermintini-recipe","image":"https://res.cloudinary.com/gray-malin/image/upload/c_scale,w_1000,q_50,f_auto/gray-malin/blog_posts/hero_images/000/001/812/original/0-Peppermintini-9.jpg?updated=1607647194"},{"label":"Gray's Favorite Gifts to Give and Receive ","url":"/lifestyle/gray-s-favorite-gifts-to-give-and-receive","image":"https://res.cloudinary.com/gray-malin/image/upload/c_scale,w_1000,q_50,f_auto/gray-malin/blog_posts/hero_images/000/001/810/original/0-Home_Tour_Detail_Shot-54_copy.jpg?updated=1607392494"},{"label":"Gray's Favorite Websites For Holiday Gifting","url":"/lifestyle/gray-s-favorite-websites-for-holiday-gifting","image":"https://res.cloudinary.com/gray-malin/image/upload/c_scale,w_1000,q_50,f_auto/gray-malin/blog_posts/hero_images/000/001/809/original/0-Lake_Arrowhead_Holiday_Inroom-9_no_bow.jpg?updated=1607117546"}],"label":"Have You Seen?"}
{"id":null,"number":null,"item_total":"0.0","total":"0.0","ship_total":"0.0","state":"cart","adjustment_total":"0.0","user_id":null,"created_at":null,"updated_at":null,"completed_at":null,"payment_total":"0.0","shipment_state":null,"payment_state":null,"email":null,"special_instructions":null,"channel":"spree","included_tax_total":"0.0","additional_tax_total":"0.0","display_included_tax_total":"$0.00","display_additional_tax_total":"$0.00","tax_total":"0.0","currency":"USD","considered_risky":false,"canceler_id":null,"display_item_total":"$0.00","total_quantity":0,"display_total":"$0.00","display_ship_total":"$0.00","display_tax_total":"$0.00","display_adjustment_total":"$0.00","token":null,"checkout_steps":["address","delivery","complete"],"bill_address":null,"ship_address":null,"line_items":[],"payments":[],"shipments":[],"adjustments":[],"credit_cards":[],"promotions":[],"total_shipment_cost":"$0.00","permissions":{"can_update":false},"use_shipping_for_billing":true,"use_new_ship_address":true,"use_new_bill_address":false,"selected_ship_address":null,"selected_bill_address":null,"display_completed_at":null,"item_count":0,"subtotal_minus_promos":"$0.00","coupon_codes":[],"includes_framed_items":false,"contains_subscription":false}
This site uses cookies to allow better navigation. By closing this banner, scrolling this page or clicking any of its elements, you are giving consent to all cookies. To learn more and to change your preferences please see our Cookies Policy.