With the year coming to a close (can you believe it?!), we're reflecting on the milestones we got to celebrate over the course of 2017. It's safe to say that it was a pretty big year for us, from the release of several brand new series, to revisiting some of our favorite destinations, and even adding products like ornaments and luggage to the GM brand. We've had a blast, to say the least, and we're counting down some of our favorite releases from 2017 month-by-month right here on the blog. Keep reading to celebrate our favorite moments from the past year with us…
In January, we started the year off with a bang by releasing Gray's collab with Disney, which boasted a handful of glam images inspired by the Hollywood red carpet—including a few featuring the ultimate leading lady, Minnie Mouse! We love the way this series showcases Gray's signature aerial style, but still offers a totally unique collection of prints that each steal the show in their own way. Catch a few behind-the-scenes snaps here.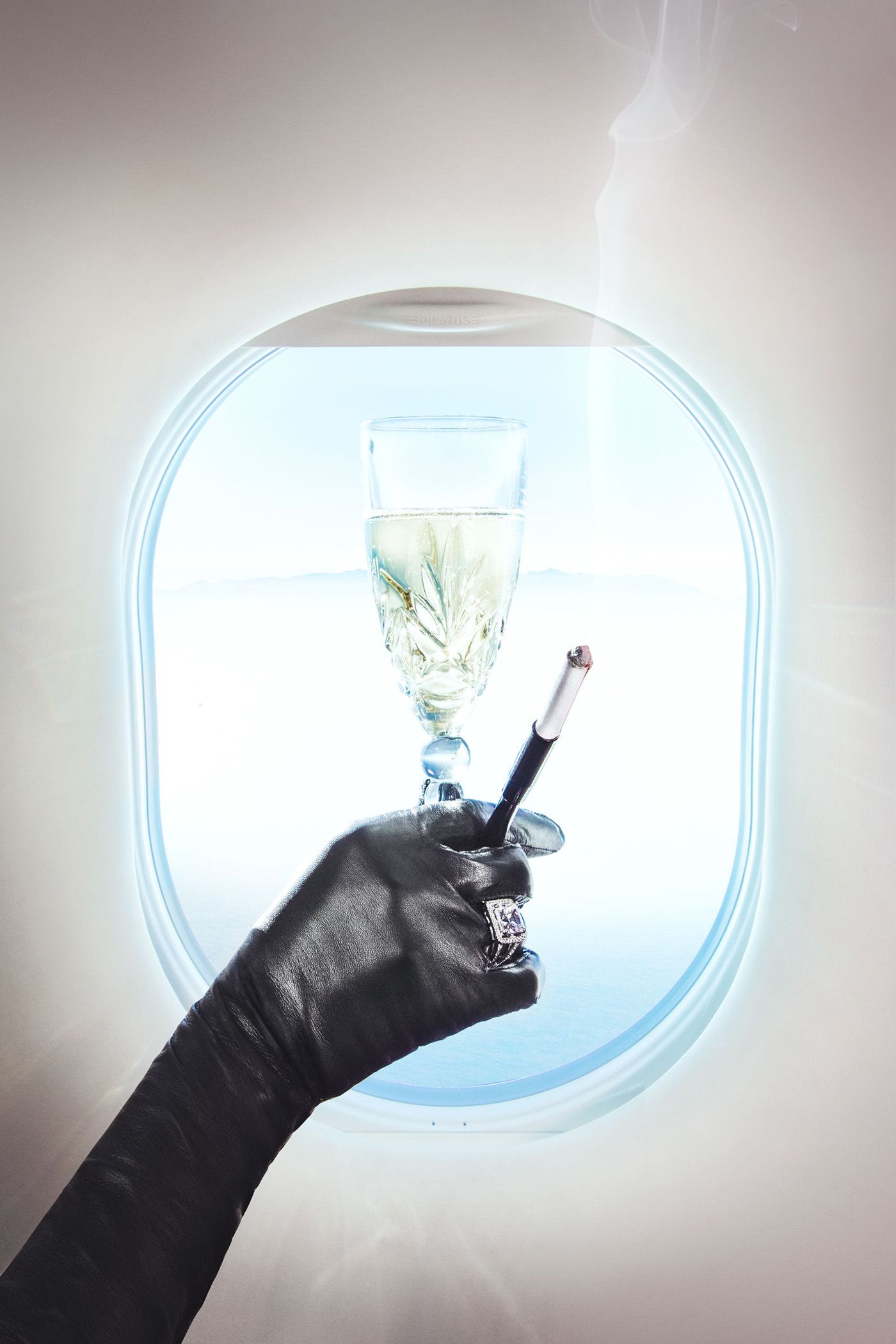 In February, we said "cheers" to the good life—at 30,000 feet! After the making of Bon Voyage, we dressed our walls with the best, mixed up cocktail recipes inspired by a few of our favorite figures, and even had fun with quizzes to see which pop culture icons you knew. As far as first class goes, there's truly none other like this one…
And naturally, to kick off the season of sunbathing and spring breaking in March, Gray island-hopped between Maui, Kauai, and Oahu to capture the eternal summers of the Hawaiian islands. Maui already made her appearance above, but keep scrolling to see the other two islands that captured our hearts during the month of March…
And yes, we even created a pink flamingo guava flow to whisk us away to the islands, and go hand-in-hand with our Hawaiian prints. No surprise there!
Art truly met symmetry in the month of April, when Gray released more images from the beaches of Italy—this time showcased in the all-new Italian Geometric Series! If you ask us, beachscapes are always visually pleasing, but the geometry of this new collection was truly striking, and we're still in love to this day.
In the month of May, we returned to the waters of Australia, only to be smitten with the surf-happy waves of Byron Bay. We were enchanted by the chill vibes of this secluded beach community and the images Gray captured there. Gray even shared his personal travel guide to the location on the blog, here!
It goes without saying that we're pretty in love with The Parker. It is where Gray's whimsical vision of animals running amok on the hotel grounds came to life, and in June we made our return to the Parker Palm Springs for Gray's third and final installment of Gray Malin at the Parker. These might be some of our favorite images to date, and with the bold personalities of those animal characters, it's easy to see why!
As if we needed another reason to love Australia… Gray captured some truly swoon-worthy images off the coast of Queensland, and released his prints from the Great Barrier Reef and Whitsunday Islands in the month of July. These scenes are seriously something out of a dream, don't you think? You can even find a travel guide to this stunning location straight from Gray, here.
In August, we got to live La Dolce Vita on the waters of Lake Como. Gray cruised along the lake in what can only be described as the most classic and chic boat of all time, and we got to add these beautiful images to our walls. Then, we celebrated with some homemade citrus panna cotta inspired by the region that 10/10 would recommend.
We took our ultimate escape in September, when Gray opened up pre-sale for the collector's edition of his second art photography book: ESCAPE. From surf, to snow, parks, and pools, we took a trip around the globe to find our escape through Gray's photography (and later took a trip around the country to share it with all of you!) So of course, Girl in Pink—who graces the cover of ESCAPE—wins the top spot for our favorite print of the month of September, as this cover built our anticipation for the official release of the book the following month.
It goes without saying that October was a HUGE month for the Gray Malin team. After the official release of Gray's book (and a line of candles!) at the beginning of the month, we turned our attention to one of our favorite releases of the entire year: Far Far Away, Part II. This imaginative series that came to life on the salt flats of Bolivia stole our hearts right away, and broadened our view of what's possible with a beautiful blank canvas and an artistic vision.
And as if that wasn't enough, Gray released his first luggage collaboration with one of our favorite brands, AWAY, and our first-ever limited edition luggage collection was born. Let's just say the month of October was hard to beat.
Another first for the Gray Malin brand, in November we released this to-die-for holiday ornament inspired by the iconic llamas with balloons from Gray's well-loved series, Far Far Away. We already love the personality these llamas add to our walls, and we were pretty excited to get to add one to our tree, too. (Honestly, do ornaments get any cuter?)
December: New Ski Aerials from Utah
Although not technically a released until tomorrow, we're excited to give you a sneak peak on new ski aerials from Utah. You know we love to get out in the snow during the holidays, and honestly, who doesn't love the idea of adding a little mountain air to their walls for an endless getaway?
Which of these releases from 2017 was your favorite?
Here's to adventures past, and many more to come in 2018… Happy almost New Year, everyone!
Xx Team GM
Photos: Gray Malin