Hi Everyone,
Can you believe we're already in the final stretch of 2019? In less than two weeks, we will be ringing in the New Year and I can't wait. As I look forward to all that's to come in 2020, I can't help but reflect on everything that's happened this past year. From releasing some amazing new series and embarking on some exciting partnerships to adventuring around the world and making memories with my family, this has been a year I will never forget. Now, let's take a look back...
Remember when I announced my Lake Michigan fixer-upper last year? Well, this year we finished it! In case you missed it, you can check out the full tour here. It was truly a labor of love and the house turned out even more amazing than I could have ever imagined. So grateful to have worked with Kate Lester on this project.
Shooting and releasing Gray Malin in Palm Beach was such a thrill. After all the hard work my team put into producing this shoot, it was so exciting to see it all come to life in an incredible series. You can take a behind the scenes look at the series here.
The new Gray Malin Studio is so fabulous. I couldn't be more happy with how it turned out! Although it seemed like the changes we made were somewhat small, when it was all done the space felt completely transformed. I mean, look at these before and afters. I'm so glad we tackled this project as part of the One Room Challenge.
9. Releasing my children's furnishing line with Cloth & Co.
Although I've produced many different products over the years, furniture was definitely a new category. Inspired by my series Gray Malin at the Parker, this collection features playful animals but still looks sophisticated in a nursery. You can see how I styled the collection in our playroom in this post.
8. Releasing my book ITALY
After six years of documenting the beautiful Italian coast, releasing my coffee table book, ITALY, was such a surreal moment. The book truly makes the images come to life and brings a fun pop of color and personality to the room. It was so special getting to meet so many of you on my book tour too!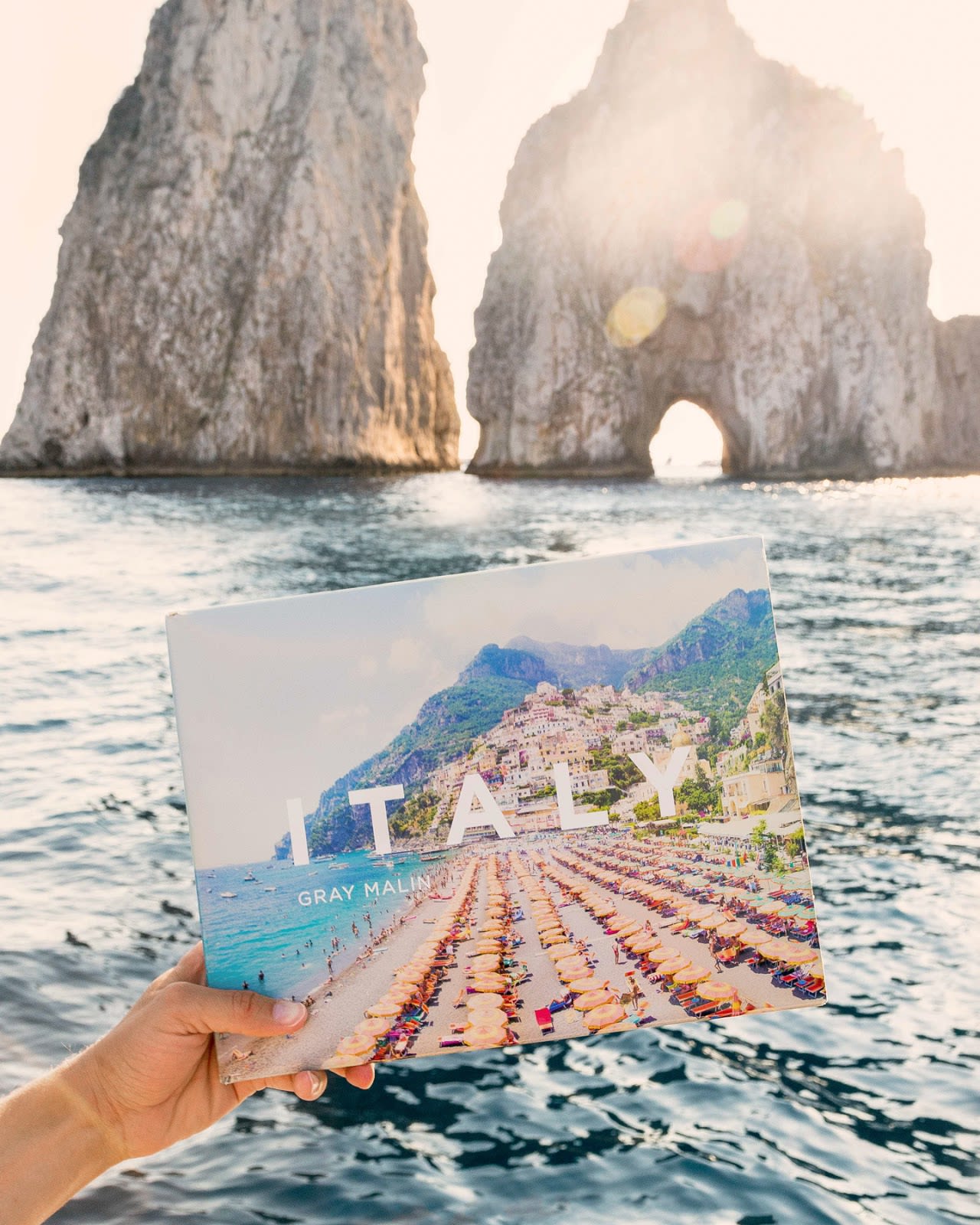 7. Spending the summer on Lake Michigan with my family
This summer was one of the best summers of my life. Growing up I spent every summer with my family on Lake Michigan and it was so magical getting to do the same with my kids this year in our new home. I learned so much during this time and can't wait for all the amazing memories we will make as a family in the years to come.
This Surfboard Christmas Tree art installation at The Royal Poinciana in Palm Beach was a dream. After months of designing it, I couldn't believe my eyes when I finally got to see it in person. The Holiday Reveal event was so much fun and it was a blast getting to meet so many of you there.
Icelandic Horses was such a new and unique series for me. I'd be lying if I said I wasn't a little bit nervous about how it would be perceived, but you all loved it! It's such a fun, playful collection of portraits filled with lots of personality. Check out all that went into creating the series in this post.
4. Adventures in New Zealand
This fall I went on the trip of a lifetime with my husband Jeff to New Zealand. We swam with whales, spent time outdoors, and just relaxed together. New Zealand was like nowhere else I'd ever been and I can't wait to return with our kids someday.
3. Shooting a dream project in Aspen
Last week I went to Aspen with my team to shoot the most incredible series. (It may even be my favorite series to date!) I can't share too much, but stay tuned for its release on January 28th!
2. Taking my team on a trip to Barcelona
One of the most exciting parts of the year for my team was our trip to Barcelona this summer. I'm lucky to be surrounded by so many incredible, hardworking people who I truly could not do any of this without. This was such a fun trip for us to bond and enjoy each other's company. We even did a fun photoshoot you'll get to see in the coming year!
1. Watching my children grow
The single most amazing part of 2019 has to be experiencing the world through Max and Dove. Watching them grow in the last 12 months has been so exciting. It's crazy to think that at the beginning of this year they were only a few weeks old and now they're almost walking. They have so much personality and it's fun to see their similarities and differences. If the first year has been any indication, we're in for a lifetime of fun with these two.
So, What was your favorite moment of 2019?
Cheers!
Xx
Gray