Hi Everyone,
As the New Year approaches, I would like to take a moment to reflect on all of the incredible things that have happened in 2018. In truly more ways than one, it has been a very big year for me. First and foremost, I am officially a father! If you haven't heard already, Jeff and I welcomed our twin baby's, whom we affectionally refer to as Peanut Butter & Jelly, into our home a few short weeks ago. It is the biggest adventure of my life, and it's only just begun! Without getting ahead of myself, though I am excited to reflect on all of the joyful experiences and accomplishments from this year. In no particular order, let's begin...
Turning Our House into a Home
At the end of 2017, we moved into our brand new home and donned it #projectGMdreamhome. Starting with a reveal of the exterior and ending (for now) with the sneak peek of the twin's nurseries and playroom, it has been an amazing experience making this house our home. One of the best parts too was the opportunity I had to work with spectacular designers and home decor brands along the way. With that in mind, I'd like to take this moment to acknowledge and thank them all.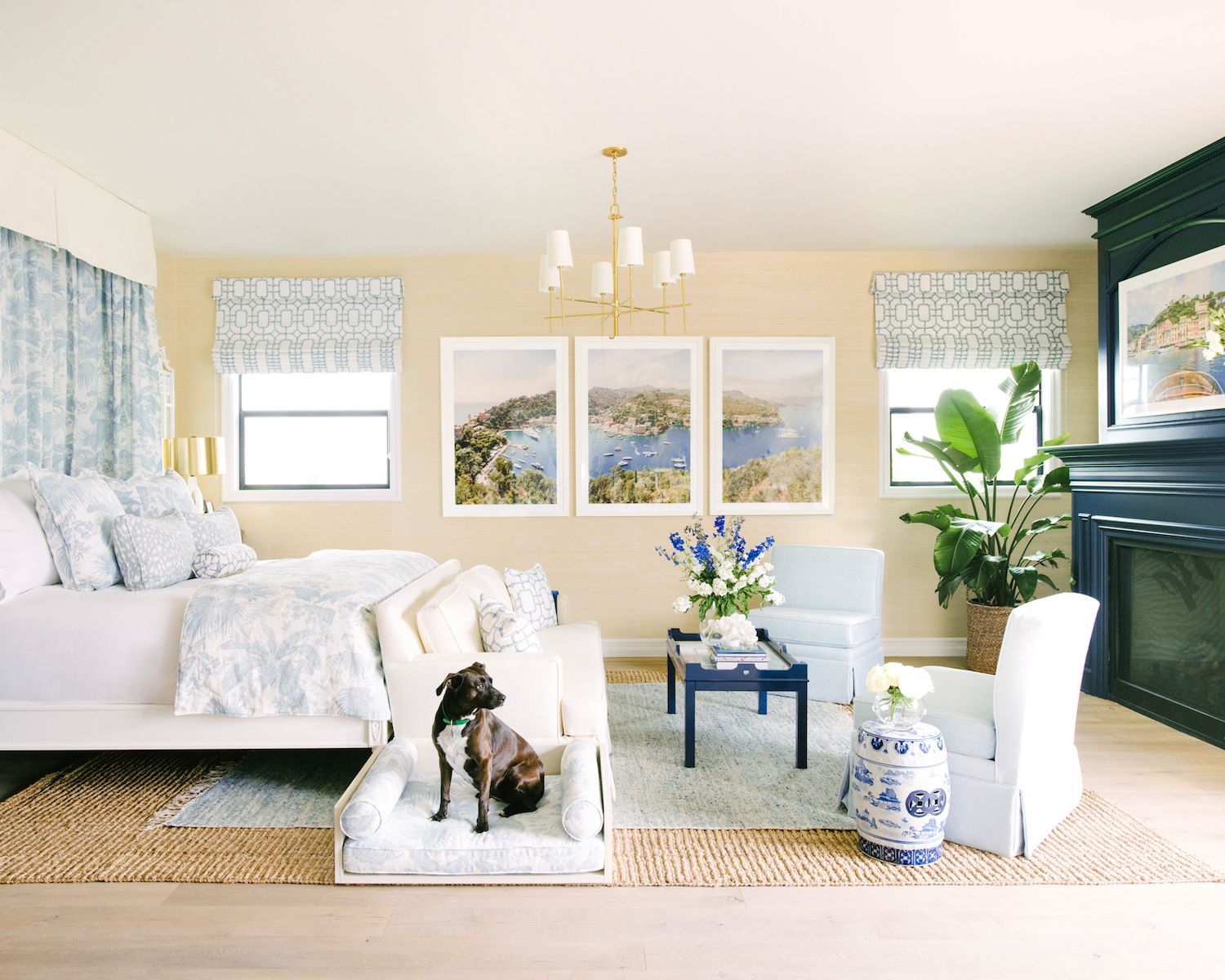 Special Thank You to:
Front Exterior: Farrow & Ball, Serena & Lily, and Oomph

Kitchen: Wisteria and Serena & Lily

Roof Deck: Stori Modern, Fabricut, Farrow & Ball, and Frontgate

Living Room: Farrow & Ball, Anthropologie, and their fabulous Home Styling Services

Guest Bedroom: Serena & Lily paired with Gray Malin Wallpaper

Master Bedroom: Shana Wardle for Homepolish, Farrow & Ball, Beautiful Bed Co., The CEH, Serena & Lily,​​ and Oomph

Formal Dining Room: Frontgate, Farrow & Ball, and Empty Vase

Nurseries & Playroom: Amy Berry, Serena & Lily, and Farrow & Ball
Team GM Trip to Marfa, Texas
There are so many special memories and sentiments when it comes to the creation of my series, Prada Marfa. It is fair to say that this collection of photographs truly put me on the map and for that, I am forever grateful. For that reason, it was extra special to surprise Team GM at our holiday party last year with a trip to Marfa, Texas. Not only did we enjoy all of what Marfa has to offer by way of art and food, but we also took advantage of the opportunity to create new images for this series.
The Release of My First Children's Book - BE OUR GUEST!
Creating two fine art photography coffee table books were major accomplishments for me, but there was something very poignant about writing my first children's book. It was a challenge that I am so happy I took on as I could not be more proud of the result. The smiles that I've had the pleasure of witnessing while children flip through the pages is a joy that I simply can't put into words.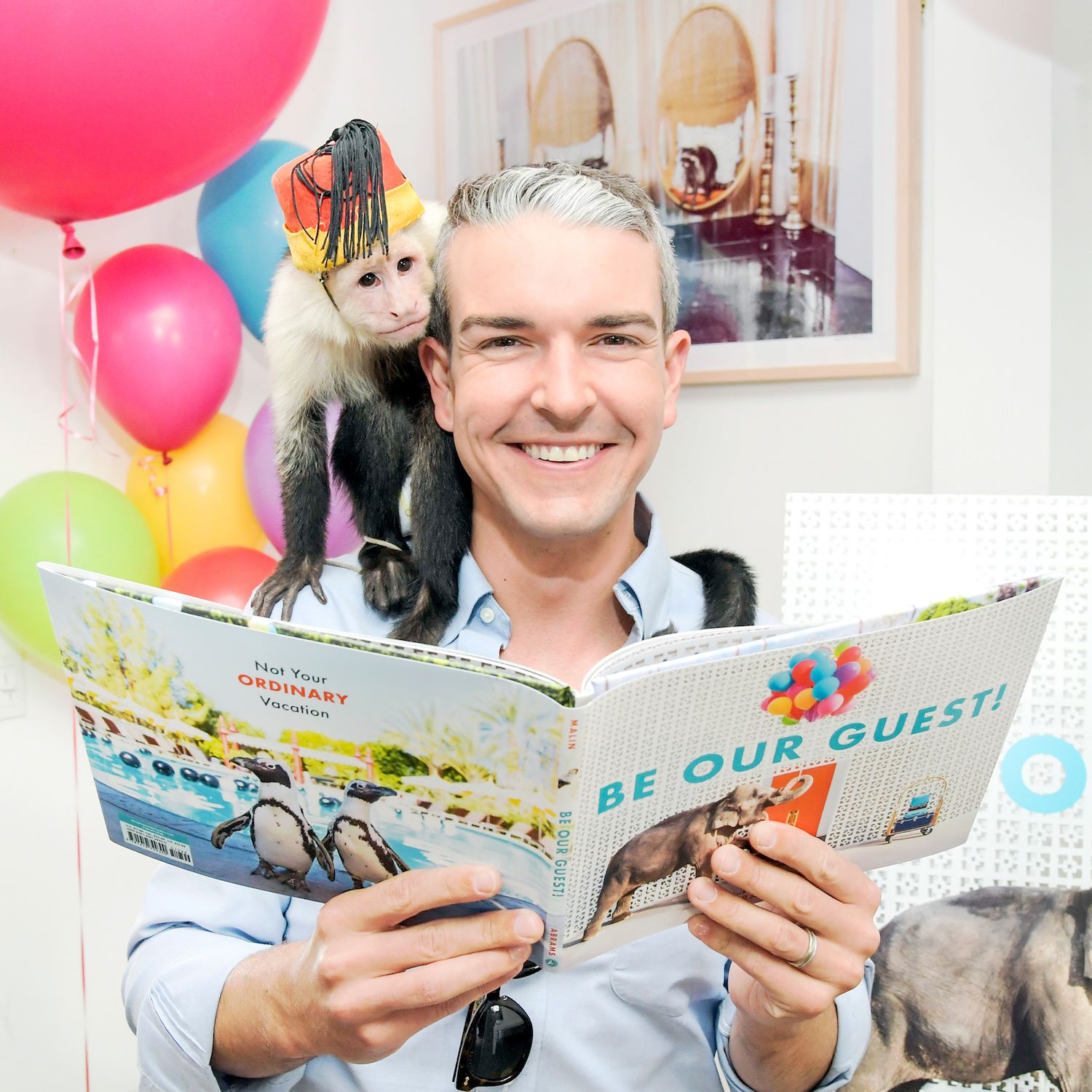 Be Our Guest! Baby Shower
You all! I can not express how very cool it was to be immersed in the Be Our Guest! world for the twin's baby shower. If you're planning a shower for yourself or your bestie, I highly recommend you taking a page out of my amazing party planner's playbook...and by party planner's I mean, of course, my sister, cousin, and BFF.
Creating a New Series Inspired by the Beautiful Island of Bermuda
Spending summers with my family in our Lake Michigan house, we became close with a family from Bermuda. Through this relationship, I had the opportunity to visit them and experience the island of Bermuda in a way that only a local can offer to a visitor. These visits planted the seed of desire to photograph this luxurious destination. I'm happy to share that I finally achieved this goal earlier this year and am excited to announce that I'll be releasing a brand new series next month for you all to (hopefully) enjoy.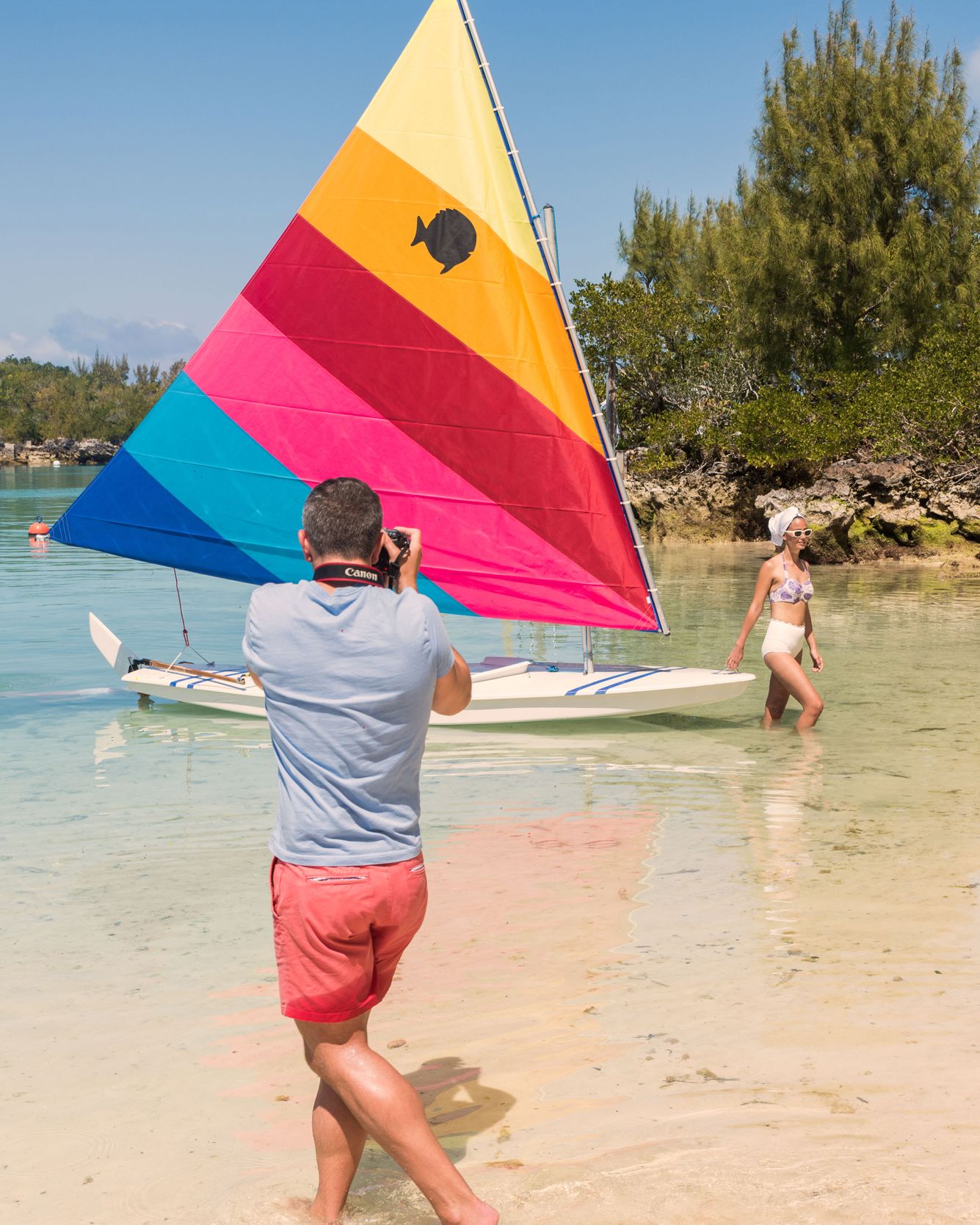 The Lake Michigan Fixer Upper
Speaking of Lake Michigan, I am now the proud owner of a home in the exact same summer destination that I grew up spending countless happy moments. Stay tuned for more on the renovation process in the New Year.
The Release of Gray Malin at the Coral Casino
At the beginning of 2018, I released this series. I am extremely proud of it as it represents a specific theme that I've really been inspired by this year. I'm speaking, of course, of creating imagery that is both reminiscent of the "Golden Era of Hollywood" with glamorous people living within fantastical places yet still with a modern perspective that makes it current and all my own.
Exploring Iceland
Traveling to this lone Nordic island back in April was an adventure that I could never have anticipated as this destination is unlike anywhere I've ever been...and I've been to Antarctica! It was a combination of work and a lot of fun kind of trip. My team and I shot a new series, which is due out later next year, as well as were hosted by the fabulous Reyka Vodka team. If you didn't see it the first time around, I really think you'll enjoy reading our Iceland Travel Guide.
Daddy Moon in Japan
I love the tradition of a Baby Moon and let me tell you, it was pretty amazing getting to do it where both parents were able to do anything and everything their destination has to offer. I will always hold a place in my heart for this extremely special trip.
Family Trip to Italy
Staying within the travel moment, I also had the once in a lifetime trip with my family in one of my most favorite countries of all, Italy. Here we are hamming it up á la Slim Aarons style...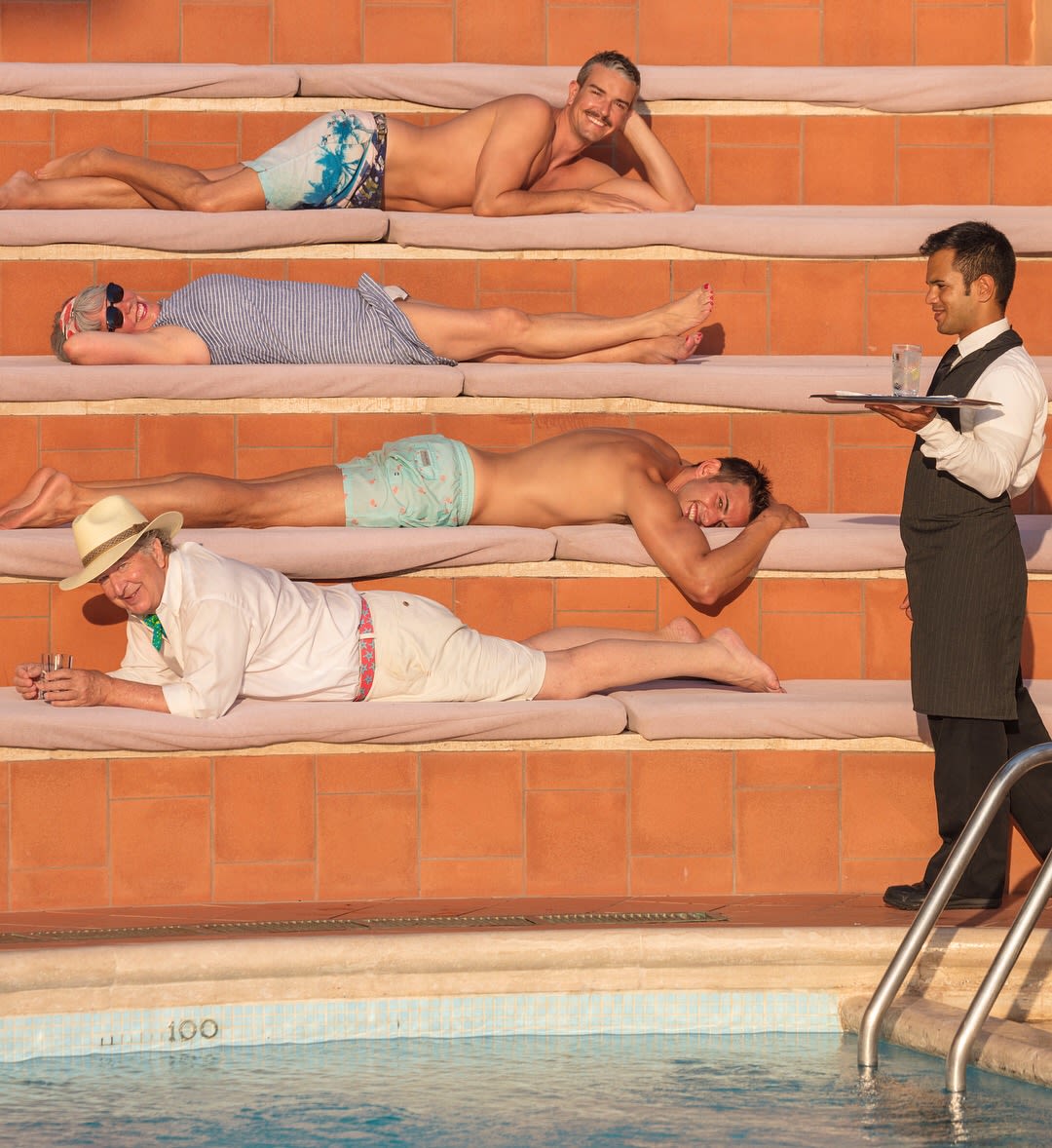 Shooting at The (iconic) Beverly Hills Hotel
As I mentioned earlier with the Coral Casino, I am completely infatuated with the desire to create imagery that celebrates the jet set crowd living their best life. To have the chance to bring this vision to life with arguably the epitome of this sentiment, I was humbled and beyond proud to embrace the opportunity to create the series, Gray Malin at The Beverly Hills Hotel.
The Twin's Arrival
Yes, I did mention the cuddly babes at the beginning of the post, but I also had to save the best for last. It is with a bursting heart that Jeff and I welcome these two into our lives...forever.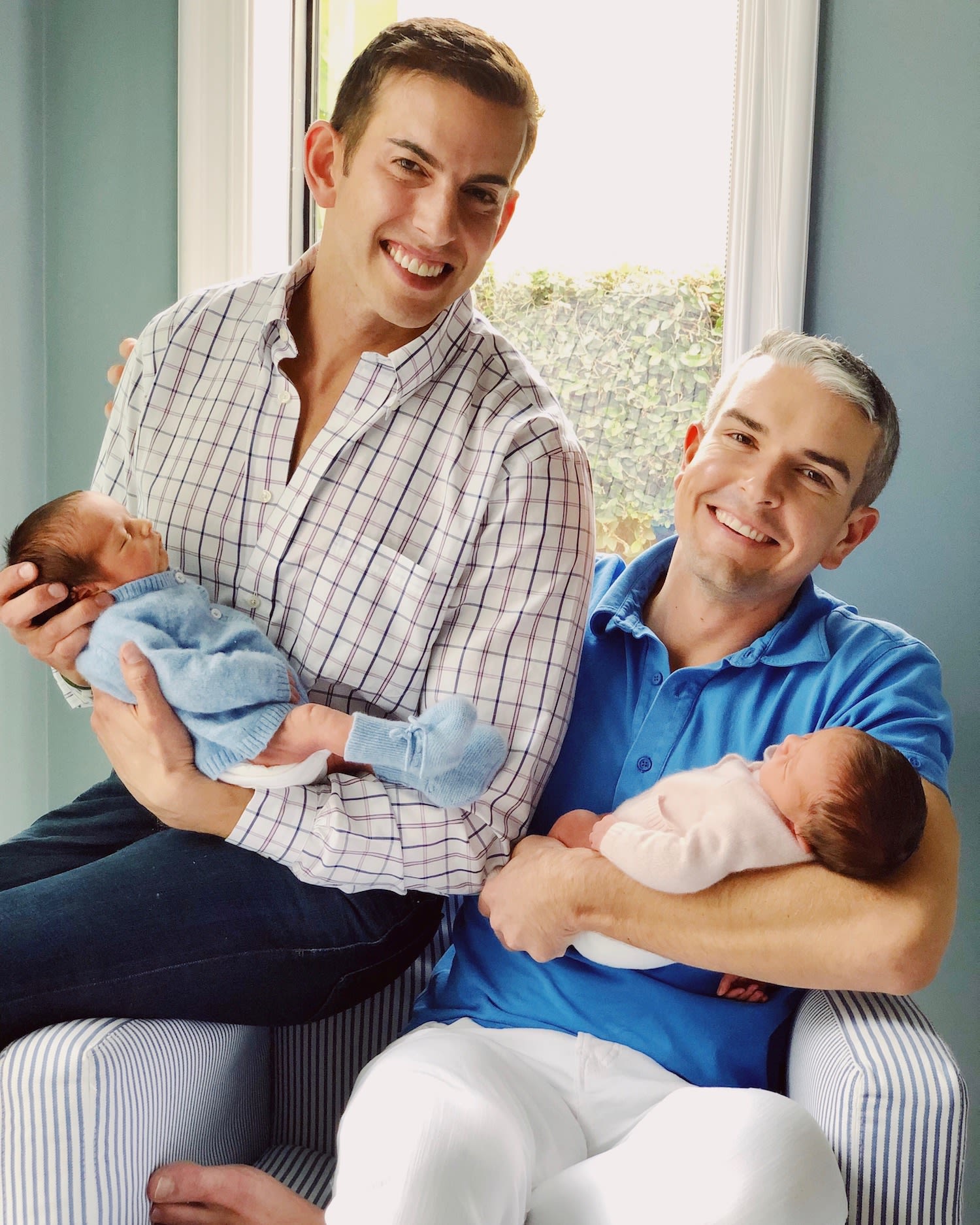 Thank you all for following along and sharing in my world with me. I hope reading this has inspired you to reflect on all of the great moments that 2018 brought you. Cheers to you and all of the memories we're bound to make together in 2019!
xx
G