Mother's Day is right around the corner and this year we want to make it extra special for the women who matter most in our lives. Especially during this unprecedented time, moms around the world are working harder than ever to take care of their families whether it be balancing work and homeschooling, making sure their families are fed, or working extra hard to keep your home clean. Show the special woman in your life how much you appreciate her with the perfect gift to transport her. If you didn't already know, we're currently offering up to 60% off most products on graymalin.com. If you're a little lost on what to get, keep reading for some inspiration.
If your mom is dreaming of trips to the beach, try bringing the beach to her! This print from Miami and whimsical and fun, but she'll love any print from our À la Plage series.
One gift that's always a winner with moms is a picture frame. These days people tend to not get their photos printed as often, so you can make this gift even more special by printing out her favorite family photo and putting it into the frame. She'll definitely be surprised when she opens it!
This print exudes femininity and nostalgia. It's sure to transport your mom to the dreamy pool days of yesteryear. If your special woman has a vintage flair, she'll love the series Gray Malin at the Coral Casino.
You may not need a tote bag right now, but she'll be so excited to use her new tote once we start going on weekend adventures again!
Get your mom excited for outings with her girlfriends with this print. She'll feel as though she's on a vintage vacation in Palm Beach with her best friends.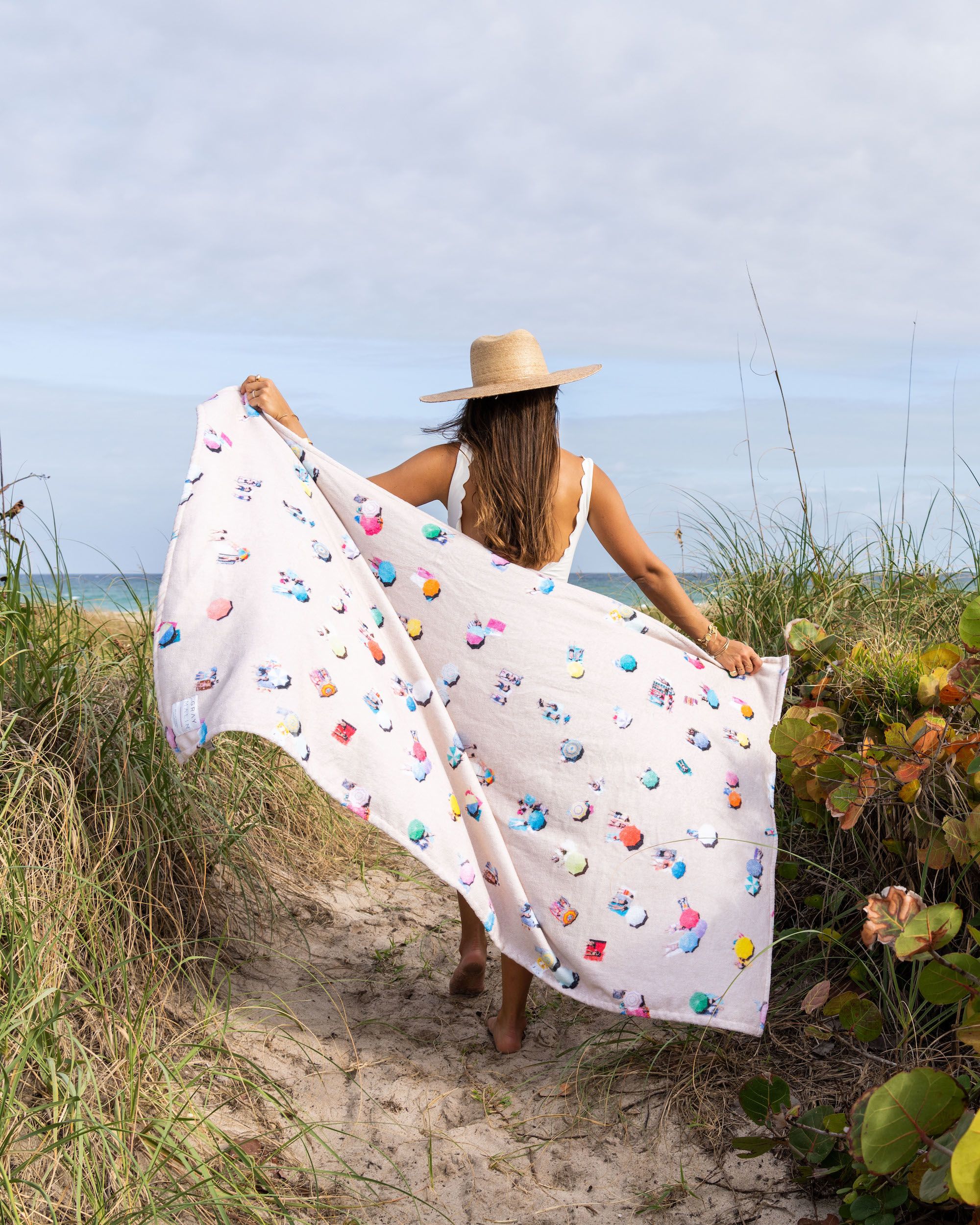 Summer will be here soon and we'll all be flocking to the beach to catch some sun. Make her beach day complete with a brand new towel. These towels are large and extra soft so make sure you're comfortable while lounging on the sand.
Who doesn't dream of an Italian getaway daily? Bring the getaway to her with this print shot from Ravello, Italy. She'll feel like she's overlooking the Italian cost on her very own sunny terrace.
One way to instantly make your home feel like a getaway? Candles! This candle smells like exactly what comes to mind when you think of the beach. She'll feel like she's in Hawaii the minute she lights it.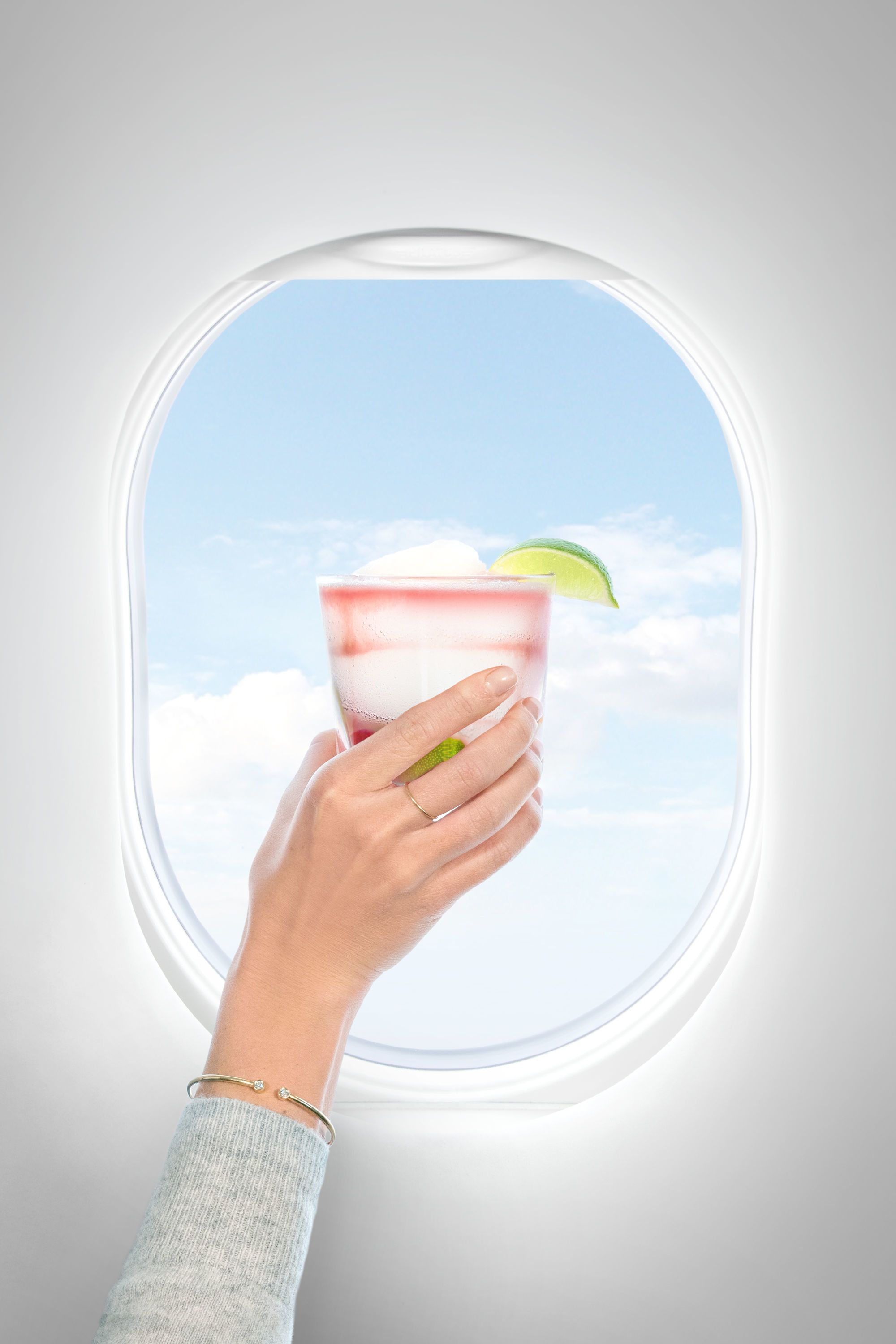 It's 5:00 somewhere, right? This print is perfect for the mom who loves her cocktail hour.
If there's one gift that's sure to get a lot of use, its a coaster set. She'll be even happier about them if you start using them instead of putting your glass on the furniture.
You can shop Gray Malin products up to 60% off right now on the site. This promotion won't last long though so act soon.
Cheers!
Team GM
{"slides":[{"label":"Subscribe to Receive Free Phone Backgrounds!","url":"/lifestyle/signup","image":"https://res.cloudinary.com/gray-malin/image/upload/c_scale,w_1000,q_50,f_auto/gray-malin/blog_posts/hero_images/000/001/748/original/Phone_(1)_(1)_(1).jpg?updated=1655854616"},{"label":"Gray's Year In Review, 2021","url":"/lifestyle/gray-s-year-in-review-2021","image":"https://res.cloudinary.com/gray-malin/image/upload/c_scale,w_1000,q_50,f_auto/gray-malin/blog_posts/hero_images/000/001/981/original/0.jpg?updated=1640044620"},{"label":"Free Holiday Phone Backgrounds","url":"/lifestyle/free-holiday-phone-backgrounds8p-GC9k","image":"https://res.cloudinary.com/gray-malin/image/upload/c_scale,w_1000,q_50,f_auto/gray-malin/blog_posts/hero_images/000/001/947/original/December_Background_Screenshots_copy.jpeg?updated=1638476080"},{"label":"Free Winter Phone Backgrounds","url":"/lifestyle/free-winter-phone-backgrounds","image":"https://res.cloudinary.com/gray-malin/image/upload/c_scale,w_1000,q_50,f_auto/gray-malin/blog_posts/hero_images/000/001/943/original/Phone_Background_Asset_1_copy.jpg?updated=1634248767"},{"label":"Monthly Giveaway","url":"/lifestyle/monthly-giveaway","image":"https://res.cloudinary.com/gray-malin/image/upload/c_scale,w_1000,q_50,f_auto/gray-malin/blog_posts/hero_images/000/001/931/original/gift-card.jpg?updated=1623345902"},{"label":"Favorite Summer Products","url":"/lifestyle/favorite-summer-products","image":"https://res.cloudinary.com/gray-malin/image/upload/c_scale,w_1000,q_50,f_auto/gray-malin/blog_posts/hero_images/000/001/930/original/0.jpg?updated=1622832438"},{"label":"Escape to Paradise with Free Phone Backgrounds","url":"/lifestyle/escape-to-paradise-with-free-phone-backgrounds","image":"https://res.cloudinary.com/gray-malin/image/upload/c_scale,w_1000,q_50,f_auto/gray-malin/blog_posts/hero_images/000/001/878/original/0-mauna_kea_backgrounds.jpg?updated=1615512064"},{"label":"Guess These New Bon Voyage Icons","url":"/lifestyle/guess-these-new-bon-voyage-icons","image":"https://res.cloudinary.com/gray-malin/image/upload/c_scale,w_1000,q_50,f_auto/gray-malin/blog_posts/hero_images/000/001/873/original/BV_Inroom-3-square.jpg?updated=1614039357"}],"label":"Have You Seen?"}
{"id":null,"number":null,"item_total":"0.0","total":"0.0","ship_total":"0.0","state":"cart","adjustment_total":"0.0","user_id":null,"created_at":null,"updated_at":null,"completed_at":null,"payment_total":"0.0","shipment_state":null,"payment_state":null,"email":null,"special_instructions":null,"channel":"spree","included_tax_total":"0.0","additional_tax_total":"0.0","display_included_tax_total":"$0.00","display_additional_tax_total":"$0.00","tax_total":"0.0","currency":"USD","considered_risky":false,"canceler_id":null,"display_item_total":"$0.00","total_quantity":0,"display_total":"$0.00","display_ship_total":"$0.00","display_tax_total":"$0.00","display_adjustment_total":"$0.00","token":null,"checkout_steps":["address","delivery","complete"],"bill_address":null,"ship_address":null,"line_items":[],"payments":[],"shipments":[],"adjustments":[],"credit_cards":[],"promotions":[],"total_shipment_cost":"$0.00","permissions":{"can_update":false},"use_shipping_for_billing":true,"use_new_ship_address":true,"use_new_bill_address":false,"selected_ship_address":null,"selected_bill_address":null,"display_completed_at":null,"item_count":0,"subtotal_minus_promos":"$0.00","coupon_codes":[],"includes_framed_items":false,"contains_subscription":false}
This site uses cookies to allow better navigation. By closing this banner, scrolling this page or clicking any of its elements, you are giving consent to all cookies. To learn more and to change your preferences please see our Cookies Policy.