In honor of the luckiest holiday of them all, St Patricks Day, being upon us, we put together some of our favorite shots of what else? Beautiful imagery full of shades of green!
So, for a bit of a Throwback Thursday, I thought I'd reminisce on a particular lucky day of mine. Back in the Fall of 2013, I received the news that J.Crew had purchased some of my prints to use in their first international store ever: Regent Street in London. I was thrilled! It took a minute but when I was in London last October, I jumped at the opportunity to go for a visit.
Seeing my Central Park Triptych, from the Au Parc collection, hanging in such a prime location of the store was a super proud moment!
They were even nice enough to let me ham it up a bit and take a couple snaps in front of the work.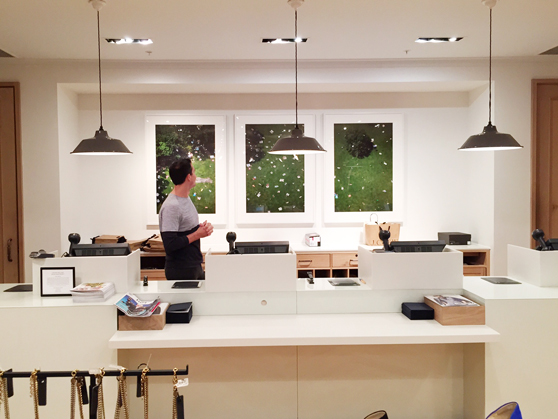 I just love how they decorated the space and sprinkled art work through out.
We also spotted a couple pieces from Far Far Away, too! It always makes me smile seeing my work used as decor in kids spaces.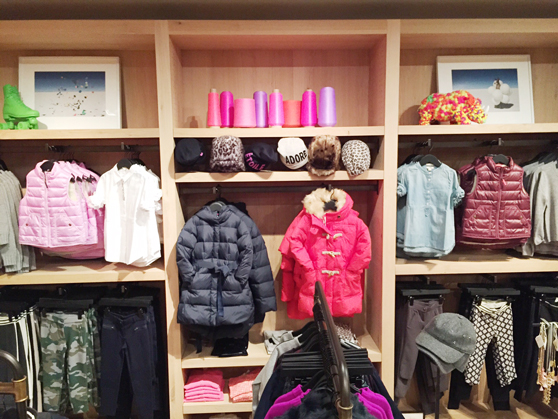 Hope you enjoyed this trip down memory lane with me. We're in a lucky state of mind around here today, and the Central Park images always remind me of that wonderful day with J.Crew.
Cheers
GM
{"slides":[{"label":"The Making of Gray Malin at the Mauna Kea ","url":"/lifestyle/the-making-of-gray-malin-at-the-mauna-kea","image":"https://res.cloudinary.com/gray-malin/image/upload/c_scale,w_1000,q_50,f_auto/gray-malin/blog_posts/hero_images/000/001/830/original/0-Mauna_Kea_BTS-3.jpg?updated=1611793554"},{"label":"The Making of Dogs of Aspen","url":"/lifestyle/the-making-of-dogs-of-aspen","image":"https://res.cloudinary.com/gray-malin/image/upload/c_scale,w_1000,q_50,f_auto/gray-malin/blog_posts/hero_images/000/001/982/original/0.jpg?updated=1641943774"},{"label":"10 Prints to Refresh Your Home for 2022","url":"/lifestyle/10-prints-to-refresh-your-home-for-2022","image":"https://res.cloudinary.com/gray-malin/image/upload/c_scale,w_1000,q_50,f_auto/gray-malin/blog_posts/hero_images/000/001/819/original/0-Central_Park__New_York_City_copy.jpg?updated=1608674852"},{"label":"10 Prints About to Sell Out","url":"/lifestyle/10-prints-about-to-sell-out","image":"https://res.cloudinary.com/gray-malin/image/upload/c_scale,w_1000,q_50,f_auto/gray-malin/blog_posts/hero_images/000/001/946/original/7.jpg?updated=1637713351"},{"label":"Introducing Gray Malin Curated Gift Boxes in Partnership with Casamia","url":"/lifestyle/brand-new-introducing-gray-malin-curated-gift-boxes-in-partnership-with-casamia","image":"https://res.cloudinary.com/gray-malin/image/upload/c_scale,w_1000,q_50,f_auto/gray-malin/blog_posts/hero_images/000/001/944/original/0_copy.jpg?updated=1634750067"},{"label":"Escape to NYC Giveaway","url":"/lifestyle/escape-to-nyc-giveaway","image":"https://res.cloudinary.com/gray-malin/image/upload/c_scale,w_1000,q_50,f_auto/gray-malin/blog_posts/hero_images/000/001/942/original/Welcome_to_the_Plaza_Hotel.jpg?updated=1632948785"},{"label":"The Making of Dogs of New York City ","url":"/lifestyle/the-making-of-dogs-of-new-york-city","image":"https://res.cloudinary.com/gray-malin/image/upload/c_scale,w_1000,q_50,f_auto/gray-malin/blog_posts/hero_images/000/001/941/original/Spotted_at_Bergdorf_Goodman_BTS.jpg?updated=1633019874"},{"label":"Gray Malin The Essential Collection Book Tour","url":"/lifestyle/you-re-invited-gray-malin-the-essential-collection-book-tour","image":"https://res.cloudinary.com/gray-malin/image/upload/c_scale,w_1000,q_50,f_auto/gray-malin/blog_posts/hero_images/000/001/940/original/0.png?updated=1631746757"}],"label":"Have You Seen?"}
{"id":null,"number":null,"item_total":"0.0","total":"0.0","ship_total":"0.0","state":"cart","adjustment_total":"0.0","user_id":null,"created_at":null,"updated_at":null,"completed_at":null,"payment_total":"0.0","shipment_state":null,"payment_state":null,"email":null,"special_instructions":null,"channel":"spree","included_tax_total":"0.0","additional_tax_total":"0.0","display_included_tax_total":"$0.00","display_additional_tax_total":"$0.00","tax_total":"0.0","currency":"USD","considered_risky":false,"canceler_id":null,"display_item_total":"$0.00","total_quantity":0,"display_total":"$0.00","display_ship_total":"$0.00","display_tax_total":"$0.00","display_adjustment_total":"$0.00","token":null,"checkout_steps":["address","delivery","complete"],"bill_address":null,"ship_address":null,"line_items":[],"payments":[],"shipments":[],"adjustments":[],"credit_cards":[],"promotions":[],"total_shipment_cost":"$0.00","permissions":{"can_update":false},"use_shipping_for_billing":true,"use_new_ship_address":true,"use_new_bill_address":false,"selected_ship_address":null,"selected_bill_address":null,"display_completed_at":null,"item_count":0,"subtotal_minus_promos":"$0.00","coupon_codes":[],"includes_framed_items":false,"contains_subscription":false}
This site uses cookies to allow better navigation. By closing this banner, scrolling this page or clicking any of its elements, you are giving consent to all cookies. To learn more and to change your preferences please see our Cookies Policy.