When it comes to our annual gift guides here on the blog, we usually stick to shopping for the adults. But with Gray and Jeff's sweet twins on the way, we couldn't help but add a gift guide for the littles this year! We're so happy for them and their new adventure, so today we're shifting gears and doing a little shopping for the little ones in our lives. The holidays are such an exciting time no matter our age, but it seems to be especially magical during childhood. Whether you have nieces and nephews, grandchildren, or kids of your own, we believe they deserve the best—so we're sharing 10 adorable gifts for kids below that we think you're going to love just as much as they will. Let's get this gift guide rolling…

Could this children's book be any cuter? Gray's collector's edition set even comes with a Maurice the Monkey stuffed animal, to really bring the story of the Parker to life. Trust us, the little ones will be requesting this book nightly, and the parents will be glad to put it on display on their child's neatly styled bookshelf.

Any baby bundled up in Hermès is one lucky little one. But an iconic blanket like this one will easily become an heirloom that can be passed down from one child to the next, and eventually on to grandchildren as well. (Just think how chic this will look in a nursery… Swoon!)
Gray's Dream series is just that—something out of a dream. The imaginative vibe of this print and the rest of the prints in the series make it perfect for a nursery or kids room. They'll be counting sheep every single night… literally.
This whimsical mobile is sure to capture your baby's attention and engage their imagination. We love that it's not kitschy, but instead unique and modern, to fit in seamlessly with any well-styled nursery.

Bye bye rocking horse, hello rocking… whale? We're into it! We love the nautical style this whale rocker is guaranteed to add to any playroom or nursery.

If the young one you're buying for is on the older side, they'll have so much fun with these playing cards. Each card comes to life with the story of a different animal character, and two decks of cards in each set means they'll be busy playing card games for hours with friends.
Have you ever seen cuter ducklings? Take the classic rubber ducky one step further and add this darling print to your little one's bathroom or bedroom. It's beyond sweet if you ask us.

You'll be graced with endless entertainment if you gift your little one this fun puppet theater. Just tack up to the sides of a doorway, and you've got a grand stage for the best Off-Broadway puppet shows you've ever seen.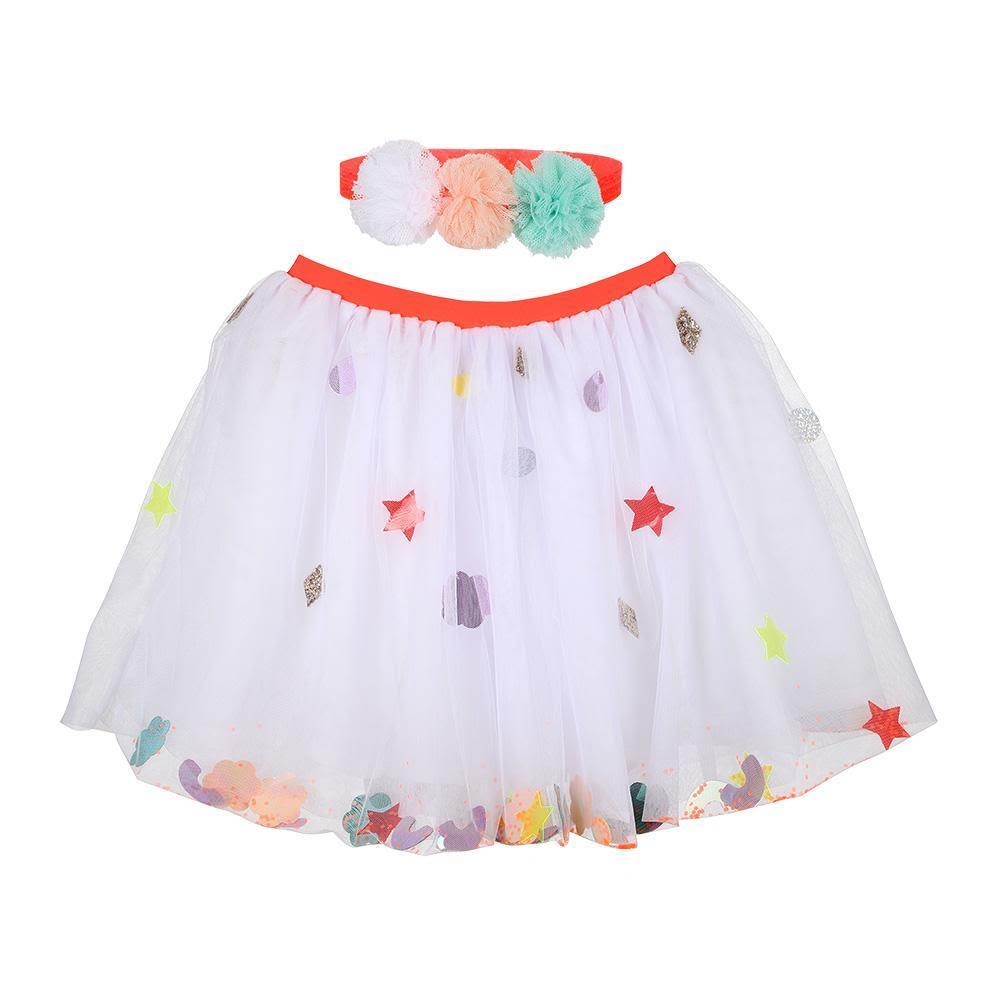 There's nothing like playing a little dress up as a kid, and this tutu is perfect for play. The fun confetti details on this one take it up a notch and make it totally sweet and memorable.
…And this little piggy went to the dessert table! Any little one will love this sweet print hanging on their wall. Just add a tea set and a table, and your little one will have a buddy for teatime for years to come.
Who are you shopping for this season?
We hope you found some useful suggestions here! To shop more kid-friendly prints and products, head to the GM shop.
Xx Team GM
Photos: (Header) GrayMalin.com