Hi Everyone,
Last year, I shared a great local's guide to Nantucket, so this year I am back with a new travel guide, but this time with a twist! Getting a local's input is pure gold, but it's also great to get the unique perspective of a visitor. My theory here is that the two of you have a lot in common when it comes to where you like to travel, not to mention who isn't excited to share everything they learned after visiting a new place? This, of course, leads me to today's travel guide on Nantucket from the point of view of a (once) first time visitor and now enthusiast of this celebrated island off the coast of Cape Cod, Massachusetts.
The visitor in question? Well, it's me, of course! :) I hope you enjoy the Nantucket Visitors Tips...
Things to Do...Natucket Beaches & More
Sconset Bluff Walk: This scenic walking path is not to be missed! It begins in the adorable fishing village of Siasconset and ends at the Sankaty Head Lighthouse. As you make your way to the beach either by foot or bike, you'll pass rose covered cottages as well as some of the most stunning homes on the island.
Surfside Beach: Interested in getting in the water to do more than a dip? Surfside Beach is great for body surfing. Once you've worked up an appetite, head to the Surfside Beach Shack for snacks and sips with a view.
Steps Beach: I love the picturesque wooden staircases and seagrass of Steps Beach. It is quintessential Nantucket, not to mention a great spot to catch some sun.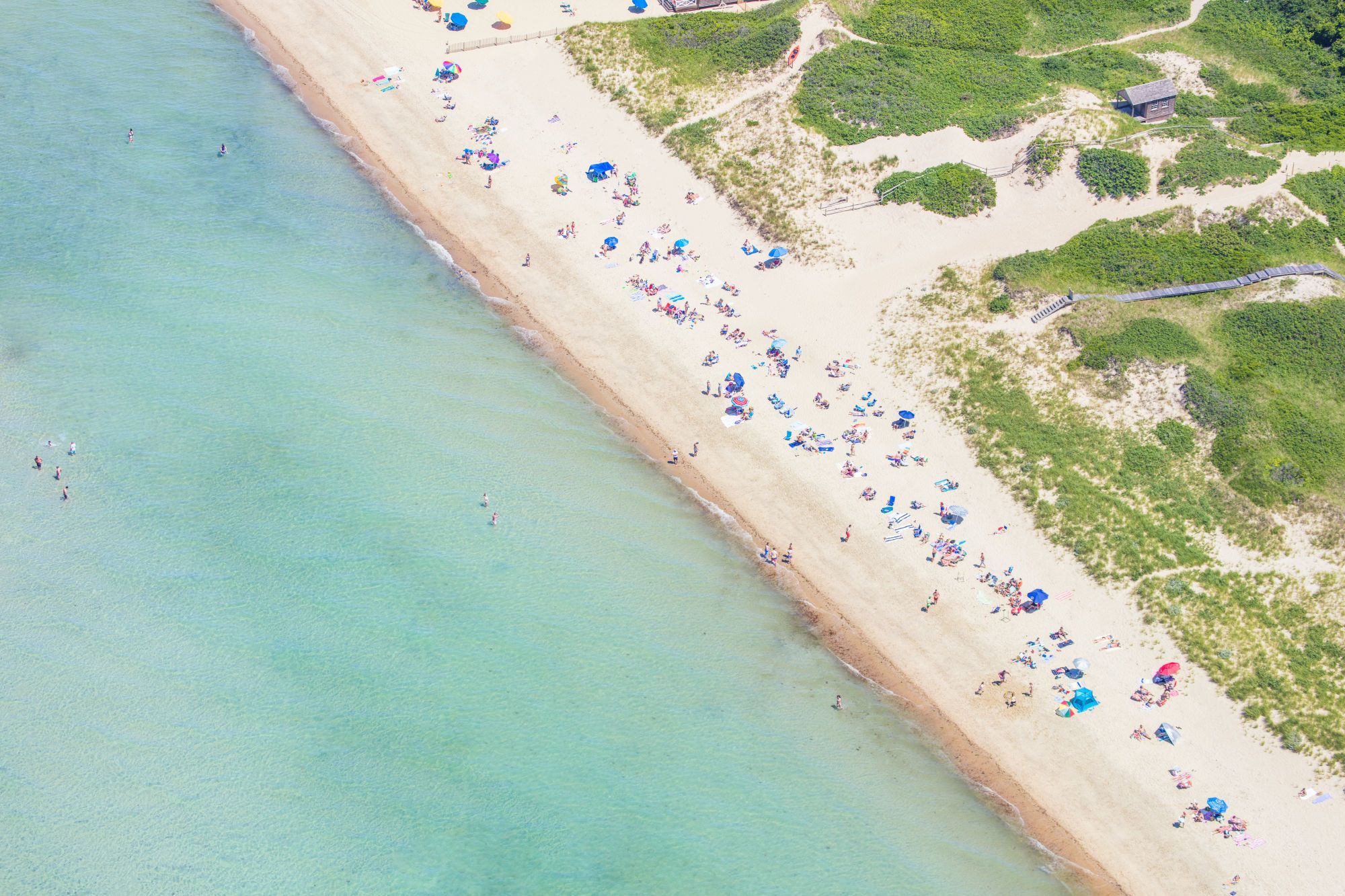 Sail the Atlantic: A must while visiting Nantucket is to get out on the water and enjoy the ocean breeze, I recommend Endeavor Sailing for your day at sea.
Nantucket Eats & Drinks
CRU: I love this spot for both dinner and brunch. It has a fun lively vibe and some of the best lobster rolls in town...oh, and the view certainly doesn't hurt, either.
The Galley - Want to eat where over 50 years of Nantucketers and visitors alike have dined before you? The Galley is the spot to celebrate your arrival to Nantucket. With beautiful views of the colorful umbrellas of Cliffside Beach Club and a see and be seen kind of crowd, I recommend making a dinner reservation in advance, specifically an outside table so to enjoy the sunset.
Sandbar at Jetties Beach: For a classic beachfront restaurant experience, a first time visitor or island regular can't go wrong at Sandbar at Jetties Beach. With a festive atmosphere and traditional Nantucket menu (hello, oysters!), this is the perfect spot to kick back and enjoy the beach, sans the swimsuit and towel.
Shopping Nantucket
CJ Laing: With locations in Nantucket and Palm Springs, this fabulous boutique is full of pretty sundresses that will go from beach to dinner effortlessly as well as jewelry and things for the home.
Happy Place: For some pro-Nantucket apparel, look no further than my favorite Nantucket local's spot, Happy Place. Hint, she also wrote our Local's Guide.
Antique and Art Galleries: They are all over Nantucket, so just take your pick! The East End Gallery was one I really enjoyed poking around as it has a variety of goods to see, from artwork to home decor...it's a definitely one you could spend some time in. Or, you could always just have some fun snapping photos of everything you see in town, as it really is that cute.
One last thing...
I could honestly keep going but at the risk of overwhelming anyone, I'll end here as I think this is a great start for a first time visitor's guide to Nantucket! Besides, half the fun is discovering it for yourself, right? I will leave you all with one final tip, though. Cisco Beach is not only a mellow beach that's great for waves and time spent on the sand, but home to the Cisco Beach Brewery. Spend the day at the beach, then head up to this daytime drinking spot for wine tasting, beer tasting, frosé, fruity cocktails, live music, food trucks and picnic tables for lounging.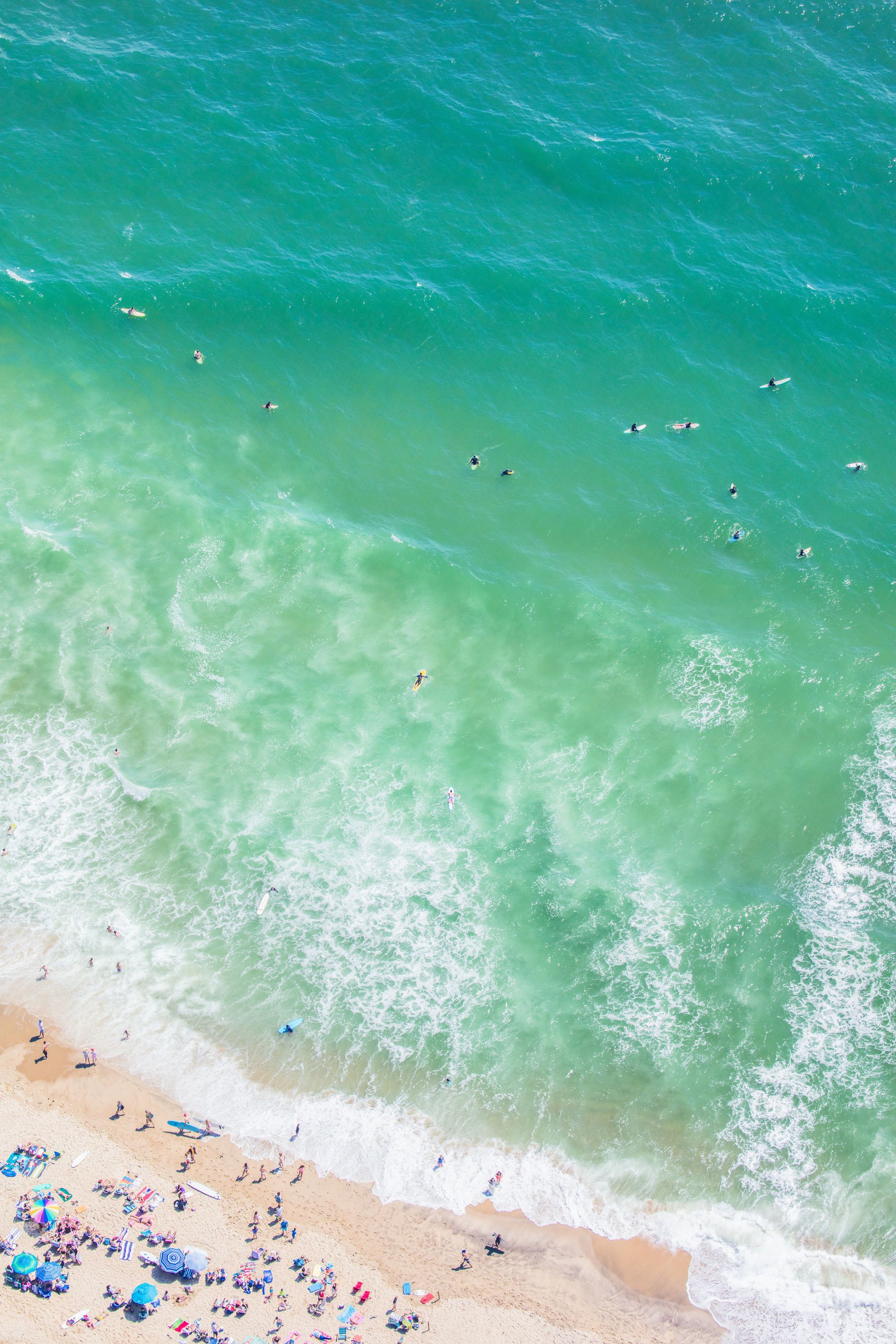 Wow! Are you as ready to go as I am? I've been before, but I am having major wanderlust to go back. For more Nantucket beach aerials along with other New England beach favorites, I suggest my Martha's Vineyard Travel Guide as well as my experience capturing Nantucket via my Brand New post from last year.
Cheers,
Gray
Header Image: Cisco Beach Horizontal