There's no question that our mothers are some of the most important women in our life, and when Mother's Day rolls around (which is just a little over two weeks away BTW), we want to show them how much we love and admire them. That said, this year we were taking our Mother's Day gifts in a specific direction—as we flipped through our favorite female-inspired art prints, we couldn't help but think of the strong and inspiring women our own mothers are! So let's get right to it… If you're still searching for Mother's Day gift ideas, here are 10 fine art prints with female leads that remind us of the chicest ladies in our lives, and will make the perfect gift for any mom on your list…
1. Girl at the Cabana Café
The pink and green color palette, the vintage sunhat/sundress combo, and a summertime milkshake at the Beverly Hills Hotel… what more could you ask for?
2. The Chef
If your mom is THE best chef you know (much like ours are), then she's sure to appreciate you showing her some love for her—and her cooking!—by gifting her this print to hang in her kitchen.
3. Aprés Sail, Tucker's Town
We love this print any time of the year, but it's especially fitting for all those moms out there who love a good day in the sun or time on the water.
4. The Women, Beverly Hills Hotel
We LOVE the retro vibes of this print, and whether it reminds your mom of the glamorous poolside style from back in her day (or the golden age of her own mother), she's guaranteed to fall in love with this print like we have.
5. Girl in Pink, Bora Bora
This one is for all those minimalist mamas out there… Girl in Pink is the perfect simple, yet impactful print for any woman who loves some good negative space in her artwork.
6. The Starlet, Beverly Hills Hotel
The name says it all… If your mom is a starlet in her own right, then this print is the prettiest way to show her how highly you think of her (and her undeniably glam style).
7. Petal Caps, Coral Casino
Honestly, what's cuter than a row of synchronized swimmers in flower petal swim caps? This one is just too pretty to pass up, and is perfect for those moms out there who just exude joy and sweetness.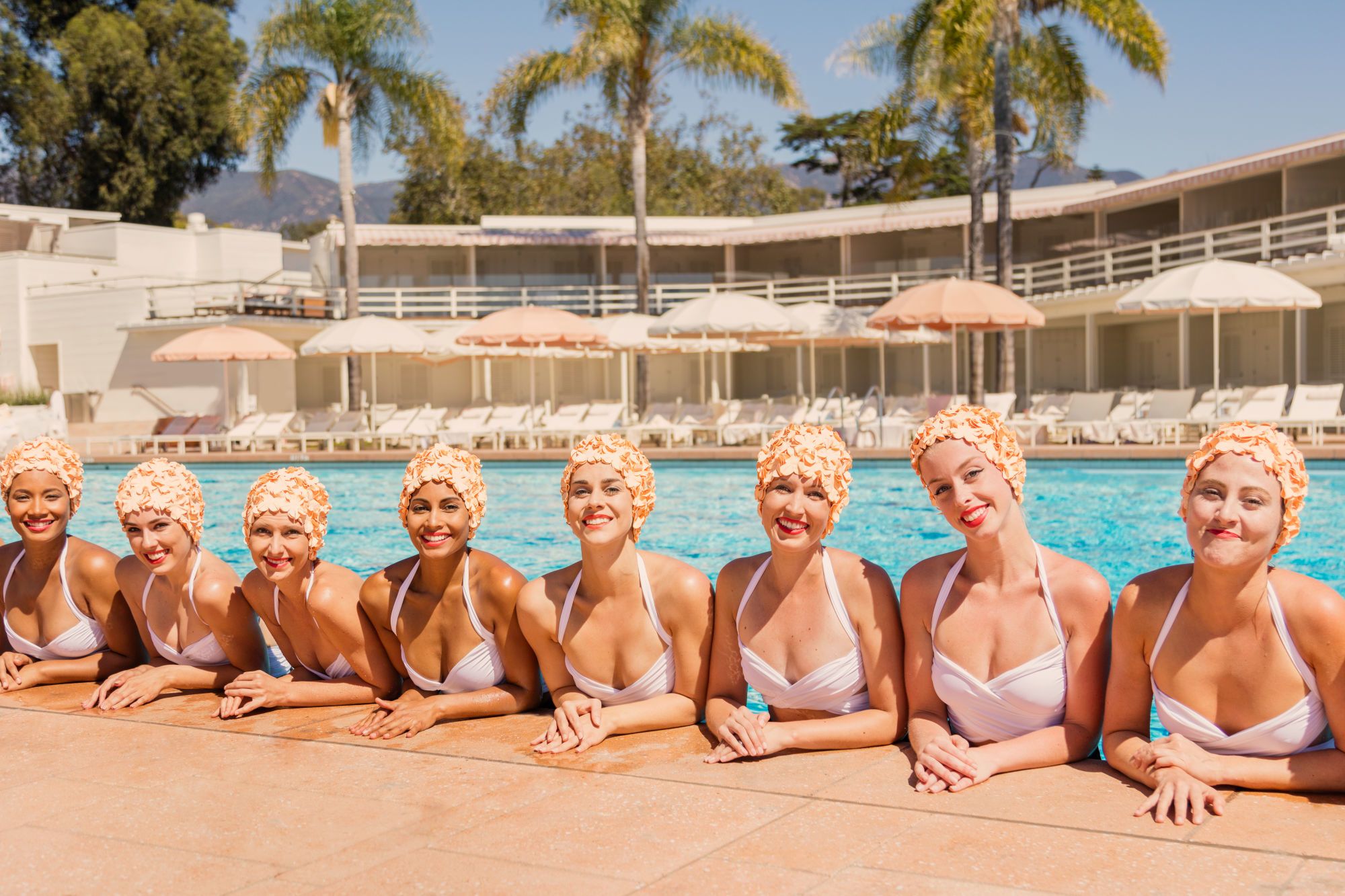 8. The Touch-Up, Beverly Hills Hotel
If your mama is a lady who loves her lipstick… then she's sure to appreciate this glam touch-up in the middle of the Beverly Hills Hotel hallway.
9. Endless Summer, Bermuda
This one is for all the beach babes and vintage style lovers out there… We love the warm light in this image, and it would make the cutest addition to any pool house, powder room, or beach house your mom might be looking to decorate.
10. The Lifeguards, Coral Casino
Fact: the only thing better than one strong woman is three of them together! These beauties are the most fun trio for your mom to hang on her walls.
Are you going to scoop up any of these prints for your mom this Mother's Day?
P.S. There are even more prints where these came from! Take a peek at Gray's full series from the Coral Casino, Bermuda, The Beverly Hills Hotel, and Bon Voyage for even more Mother's Day gift ideas.
Xx Team GM
Photos: Gray Malin