When the holidays come around, it may seem as if an endless to-do list arises, and the weeks leading up to the holidays consist of hundreds of check marks. However, amid all the gift shopping, party planning, and decorating, it is important to take a moment to treat yourself to something festive, too! That said, today we're sharing a little something just for you. Whether your idea of the perfect holiday décor involves all-white everything, touches of Christmas red, or a scene of sprawling pine trees, it's no secret that a little festive art on your walls can make your home feel cozier than ever this winter.
Inspired by Gray's Poolside Holiday print available at Neiman Marcus and HERE, (and an itch of our own to get away to the mountains), we rounded up 10 prints from the GM shop that are sure to get you in the holiday spirit. Keep scrolling to see our 9 frosty favorites + one secluded coastline, made the cut, and don't forget to pick up a few for yourself in the shop!
1. COASTAL HOLIDAY
2. THE FOX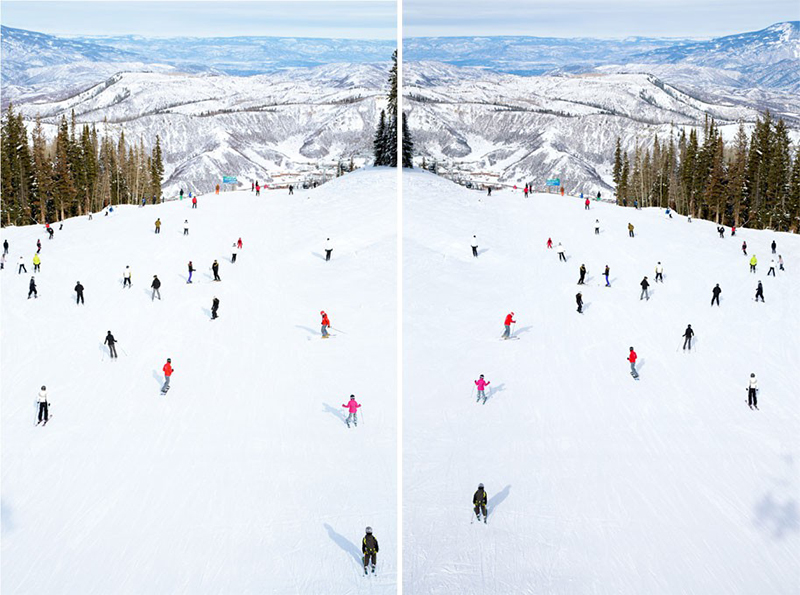 Did any of these winter-wonderland prints catch your eye? They sure have us wanting to cozy up in a cabin this winter… We hope you find something perfectly suited for your home this holiday season and beyond. Don't forget to order your prints now to receive by Christmas!
Xx
Team GM
Photos: Gray Malin
{"slides":[{"label":"10 Prints About to Sell Out","url":"/lifestyle/10-prints-about-to-sell-out","image":"https://res.cloudinary.com/gray-malin/image/upload/c_scale,w_1000,q_50,f_auto/gray-malin/blog_posts/hero_images/000/001/946/original/7.jpg?updated=1637713351"},{"label":"Introducing Gray Malin Curated Gift Boxes in Partnership with Casamia","url":"/lifestyle/brand-new-introducing-gray-malin-curated-gift-boxes-in-partnership-with-casamia","image":"https://res.cloudinary.com/gray-malin/image/upload/c_scale,w_1000,q_50,f_auto/gray-malin/blog_posts/hero_images/000/001/944/original/0_copy.jpg?updated=1634750067"},{"label":"Escape to NYC Giveaway","url":"/lifestyle/escape-to-nyc-giveaway","image":"https://res.cloudinary.com/gray-malin/image/upload/c_scale,w_1000,q_50,f_auto/gray-malin/blog_posts/hero_images/000/001/942/original/Welcome_to_the_Plaza_Hotel.jpg?updated=1632948785"},{"label":"The Making of Dogs of New York City (+ a Giveaway!)","url":"/lifestyle/the-making-of-dogs-of-new-york-city","image":"https://res.cloudinary.com/gray-malin/image/upload/c_scale,w_1000,q_50,f_auto/gray-malin/blog_posts/hero_images/000/001/941/original/Spotted_at_Bergdorf_Goodman_BTS.jpg?updated=1633019874"},{"label":"Gray Malin The Essential Collection Book Tour","url":"/lifestyle/you-re-invited-gray-malin-the-essential-collection-book-tour","image":"https://res.cloudinary.com/gray-malin/image/upload/c_scale,w_1000,q_50,f_auto/gray-malin/blog_posts/hero_images/000/001/940/original/0.png?updated=1631746757"},{"label":"Join Me At The Gray Malin Beach Club at The Mauna Kea Beach Hotel","url":"/lifestyle/join-me-at-the-gray-malin-beach-club-at-mauna-kea-beach-hotel","image":"https://res.cloudinary.com/gray-malin/image/upload/c_scale,w_1000,q_50,f_auto/gray-malin/blog_posts/hero_images/000/001/934/original/Gray_Malin_Beach_Club-2_(1).jpg?updated=1627932434"},{"label":"Introducing NEST New York x Gray Malin ","url":"/lifestyle/introducing-nest-new-york-x-gray-malin","image":"https://res.cloudinary.com/gray-malin/image/upload/c_scale,w_1000,q_50,f_auto/gray-malin/blog_posts/hero_images/000/001/927/original/Nest-Lifestyle-22-banner3.jpg?updated=1621308226"},{"label":"New Beach Totes","url":"/lifestyle/new-beach-totes","image":"https://res.cloudinary.com/gray-malin/image/upload/c_scale,w_1000,q_50,f_auto/gray-malin/blog_posts/hero_images/000/001/926/original/0_-_Tote_Bag.jpg?updated=1620882995"}],"label":"Have You Seen?"}
{"id":null,"number":null,"item_total":"0.0","total":"0.0","ship_total":"0.0","state":"cart","adjustment_total":"0.0","user_id":null,"created_at":null,"updated_at":null,"completed_at":null,"payment_total":"0.0","shipment_state":null,"payment_state":null,"email":null,"special_instructions":null,"channel":"spree","included_tax_total":"0.0","additional_tax_total":"0.0","display_included_tax_total":"$0.00","display_additional_tax_total":"$0.00","tax_total":"0.0","currency":"USD","considered_risky":false,"canceler_id":null,"display_item_total":"$0.00","total_quantity":0,"display_total":"$0.00","display_ship_total":"$0.00","display_tax_total":"$0.00","display_adjustment_total":"$0.00","token":null,"checkout_steps":["address","delivery","complete"],"bill_address":null,"ship_address":null,"line_items":[],"payments":[],"shipments":[],"adjustments":[],"credit_cards":[],"promotions":[],"total_shipment_cost":"$0.00","permissions":{"can_update":false},"use_shipping_for_billing":true,"use_new_ship_address":true,"use_new_bill_address":false,"selected_ship_address":null,"selected_bill_address":null,"display_completed_at":null,"item_count":0,"subtotal_minus_promos":"$0.00","coupon_codes":[],"includes_framed_items":false,"contains_subscription":false}
This site uses cookies to allow better navigation. By closing this banner, scrolling this page or clicking any of its elements, you are giving consent to all cookies. To learn more and to change your preferences please see our Cookies Policy.