Regardless of what your zodiac element—earth, fire, water, or air—it's never a bad idea to escape to the beach for a day or three. There are endless beaches and coastlines to explore in this world, though. So to help decide on the best one for you, we're looking to the stars for the answer. Are you in the mood for a festive beach with lots of fellow beach goers and activities? Or, perhaps, you're more of a tranquil 'I AM BUSY,' type person who prefers minimal crowds and the sounds of waves crashing nearby? Your astrological sign, believe it or not, can help determine the best beach getaway and we're here today to put a little trust in the cosmos. And, if you can't plan a trip to the beach right now, you can pick up a photo of your favorite beach aerial for 30% off for a limited time. Ready to find out which beach getaway is best for you? Let's go!
ARIES - HAWAI'I
Always ready for an adventure, a beach vacation for an Aries means exploration and plenty of activities on the sand, sea and land. The Big Island of Hawai'i is known for its numerous outdoor activities, which makes it the perfect beach vacation for the adventurous Ram. With surfing, snorkeling and the option to adventure up the Mauna Kea Summit, especially at sunset or sunrise...the options are plentiful! Aries? Get all the deets on Hawai'i right HERE.
TAURUS - AMALFI COAST
Known to enjoy the lux life, a Taurus doesn't mind being pampered and has a penchant for the finer things. This is not to say, of course, that the Taurus isn't as earthy as their zodiac element implies. Rather, when it comes to enjoying the great outdoors, the accommodations still need to be up to par for the Taurus to really bliss out. Hence, the picturesque Amalfi Coast with its soaring cliffs, cerulean waters and an Aperol Spritz to sip on makes for the ideal getaway for the Bulls amongst us. Taurus? Check out Gray's travel guide for taking in Amalfi by boat, it's the perfect combination of nature and luxury.
GEMINI - CAPE TOWN
Always buzzing from one place to another, a Gemini craves spontaneity and doing things on a whim that may seem a bit out of the norm for others. Not one to simply lie on a beach, the Gemini wants to explore and learn things! Cape Town, South Africa offers everything from surf lessons to beautiful public pools to city culture to safari & wine country. It has it all and the Gemini will be filled with joy diving into it all!
CANCER - WHITSUNDAY ISLANDS
Always the nurturer, Cancers, too, need to be nurtured, and a beach that combines both beauty and comfort will surely appeal to a Cancer's intuitive senses. At their happiest near water, Australia's Whitsunday Islands are a Cancer's paradise with minimal crowds and proximity to the natural wonder - Great Barrier Reef. A sensitive little crab will be completely content with their book, a glass of something cold and the sounds of the ocean in the background. Want to know more? We got you, HERE.
LEO - MIAMI
Never one to shy away from the spotlight, a Leo wants a beach getaway that's equal parts beautiful and exciting, making sure that wherever they go there is as much to do off the beach as there is on. With the salty sea breeze and sexy music spilling out of the restaurants, a Leo will be living their best life while on a beach getaway to Miami.
VIRGO - LAKE COMO
Oh you Virgo you...the perfectionist Virgo (almost) enjoys planning the perfect getaway more than the escape itself. Almost. Though technically not a beach, Lake Como certainly offers all the requirements of a perfect nautical escape, especially when it comes to having every little detail in place. Known for its opulent hotels, meticulously kept lawns, gardens and classy chartered boats taking you from one stunning villa to the next, Lake Como is a dream come true for a Virgo. The undeniable beauty surrounding them will demand that they check out of the "real world," and simply enjoy. Want Gray's tips on Como? HERE you go...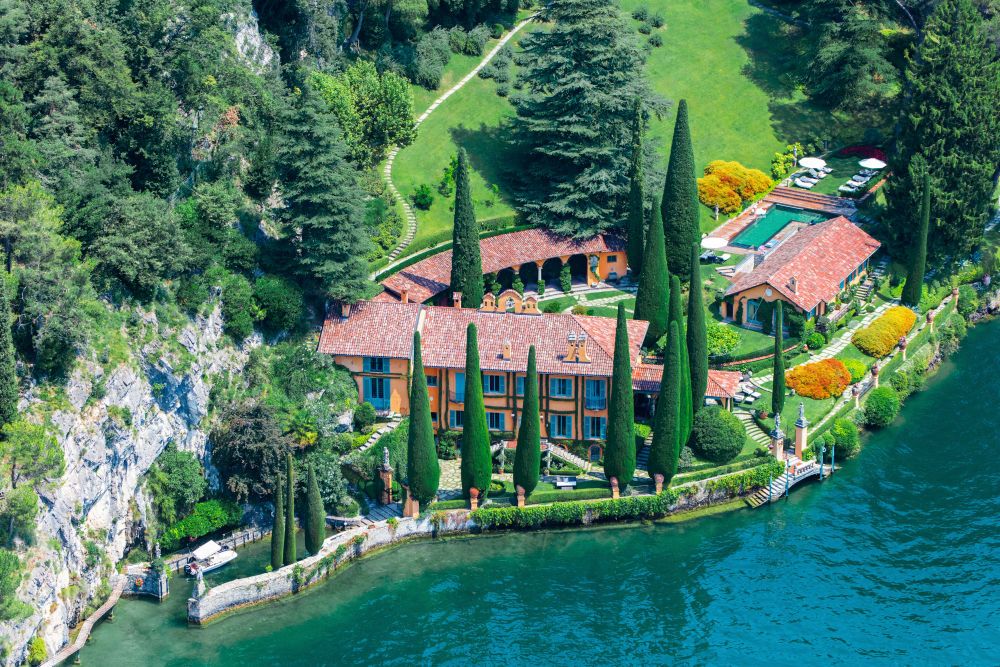 LIBRA - NANTUCKET
Polite, elegant, and social, the Libra relishes in idyllic surroundings. When it comes to a beach getaway, it's all about finding somewhere with charm, and it doesn't get much more charming than the coastal town of Nantucket. Oozing with colonial architecture and seaside tones, the Libra will love the artsy yet grounded in tradition style of Nantucket. For a local's guide, we bring you...this.
SCORPIO - RIO DE JANEIRO
Confident, emotional and sexy...the Scorpio is instense and independent. While they enjoy their peace and quiet, its time to push their comfort zone and get social when it comes to their beach vacations. For this reason, it's all about the scantily clad beaches of Rio de Janeiro. The soft sands and lush mountains combined with the dance-fueled nightlife and spectacular food scene, a Scorpio will be in heavenly sensory overload.
SAGITTARIUS - BARCELONA
Curious and inquisitive, a Sagittarius won't be satisfied with any ordinary white-sand beach. They'll strive for a cultural experience once they've had their fill of beach time. Thus for this fire sign, we recommend Barcelona. This bustling cultural epicenter has it all, so much so that we've written multiple travel guides for all of those adventure seekers out there, here and here.
CAPRICORN - HAMPTONS
Ambitious and hardworking, the steady Capricorn deserves a trip that will allow them to enjoy a balance of both fun and relaxation. With its perfectly manicured lawns, pillowy sands and rosé all day parties, the Hamptons will be like waking up in a dream for the Capricorn as there's no better place to reward all your hardwork than with a sandy stroll on one of the Hamptons pristine beaches.
AQUARIUS - THAILAND
Honest, eccentric and independent, the Aquarius needs to wander on their vacations and experience something brand new to their norm. Therefore, Thailand is the tropical paradise we recommend for all of those Water Bearer's out there. Famous for its dramatic cliffs that jut out from the clear waters, the beauty and intrigue of Thailand will check off all of the proverbial boxes for an Aquarian's beach getaway. Explore by long-tail boat or stroll down the sands and take in the picturesque views from the shore – want more? HERE.
PISCES - BYRON BAY
This boho-chic Australian beach town is one of Gray's favorites. Considering he's a Pisces, it made sense to slot this beach destination in for all of our fellow fishes out there. The locals say Byron Bay has a special ethereal spirit that relaxes anyone who visits. Needless to say, this particular sentiment is music to the Pisces man or woman's ears, as they'd love nothing more than to lounge the day away near a body of water off the coast of a town that has a hint of mysticism. Check out Gray's guide to Byron Bay, right here.
What do you think? Did we match up the best beach with your astrological sign? It's subjective, of course, but it's undeniabley fun to think about it all nonetheless. Feeling inspired? If you're having a hard time deciding, may we suggest you let the stars guide you? You never know, they may just lead you to your perfect beach aerial print...
xx Team GM