The field of fine art photography is growing by the second, and if you've spent any time searching for interior design ideas on Pinterest, then it's certain that you've seen fine art prints incorporated into all kinds of spaces from bedrooms, to offices, and even bathrooms. We'll be the first to attest that fine art prints can find a home anywhere and everywhere. But not only that—fine art photography is also a great investment, and today we'll tell you exactly why you should add this type of artwork to your home. If you're thinking about investing in some fine art photography now's the time with our 30% off all photography promotion. Follow along below for five reasons why fine art photography is an investment you'll never regret…
1. An editioned print means you can own a "one-of-a-few" piece.
Although fine art photography is more accessible to the public than a one-of-a-kind painting or sculpture, that doesn't mean you can't get an incredibly rare and valuable piece for your space. The beauty of fine art photography is that editioned prints (signed and numbered by the artist) are usually part of a very limited batch, which increases their value. Editions can vary depending on the print size or photography collection and can range anywhere from 10-100 prints. Not to mention, some editioned prints increase in cost with each print purchased—or in other words, snag that gorgeous editioned print you're eyeing before someone else does, or else the price tag can increase before you know it! The bottom line is, although it won't be a one-of-a-kind piece, the fact that it is literally one of just a few prints that will ever exist of that photograph means you'll have a truly special art piece hanging in your home for years to come.
2. It adds a high-end touch to any space.
It's no secret that a fine art photography piece isn't just your everyday "point and shoot" photograph. A fine art photographer not only uses top-of-the-line equipment to capture their vision, but they also have an artistic eye that will add a high-end touch to any space their art hangs in. (Psst… Believe it or not, this can be especially useful to those who are itching to design a gorgeous space on a budget. As our resident interior design contributors say, the trick is to invest in a few pieces you absolutely love, then find budget-friendly options for the rest. And if you ask us, fine art photography is one of those investments you'll never regret.)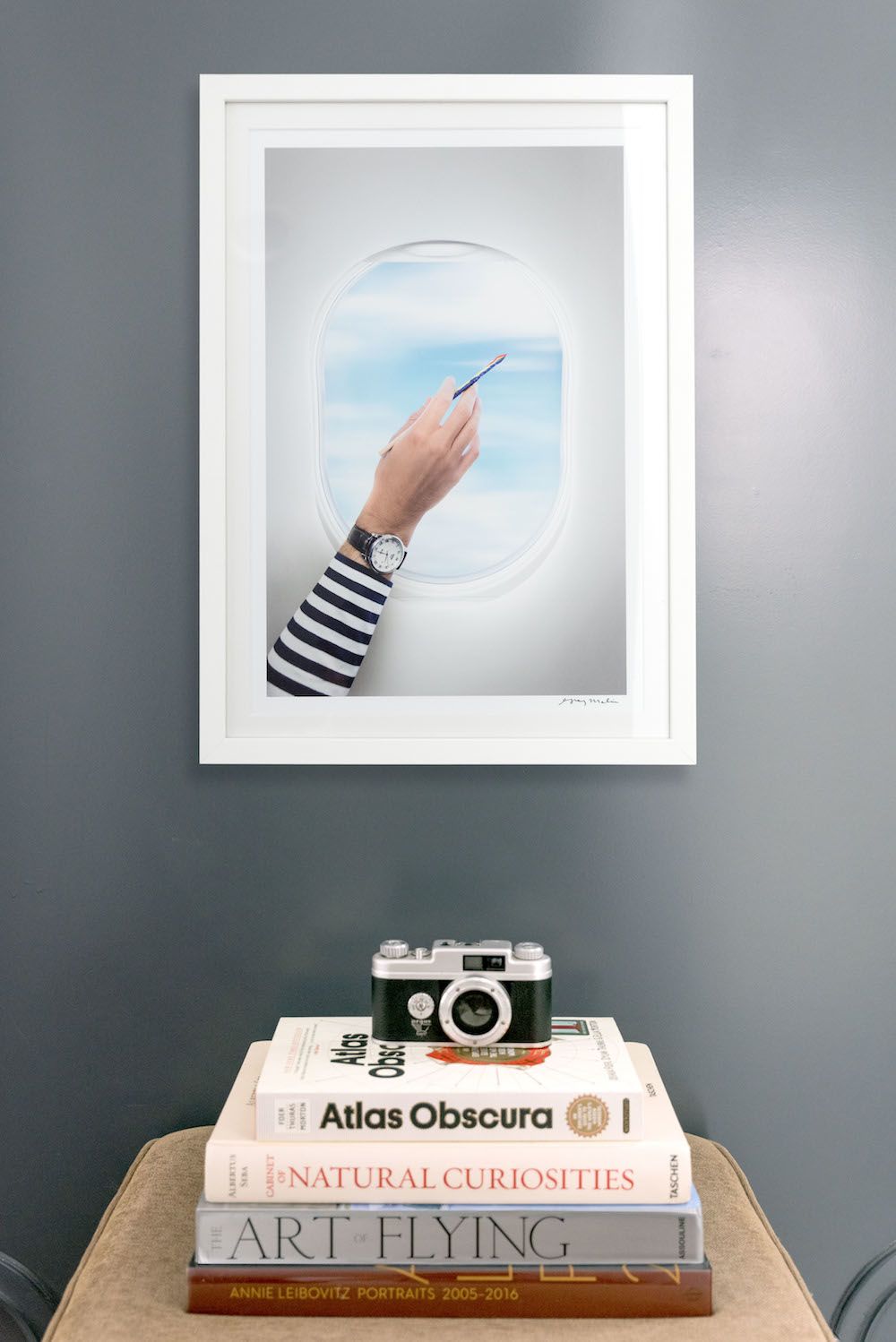 3. It grows and evolves with any décor style.
Speaking of investments… by definition, an investment yields some sort of return over time. When it comes to fine art photography, that return is the fact that your art will never go out of style! While something like a painting can become outdated over time, the great thing about photography is that it is capturing real life places and scenes (and even if those landscapes change over the years, your photograph will become a gorgeous vintage depiction of a bygone era). We get that spaces and décor styles will change over time, but fine art photography always has room to grow and change with it. In fact, your art will take on new life with every new place you hang it and every new décor style you pair it with. Win-win!
4. It holds its value over time.
Sure, fine art photography can cost a pretty penny, but rest assured that your purchase will be worth the investment. Not only for the reasons listed above, but also because fine art holds its value (or in some cases even increases in value) over time. For example, pieces from famous fine art photographers will be just as classic (and yearned after) 20 years from now as they are today. And while some price tags can run into the tens of thousands of dollars, there is actually more room for profit down the road when buying in the $1,000-$2,000 range. Buying from a photographer who has room for growth means that your future profit (if you decide to sell) has room for growth as well. That said, we wouldn't blame you for buying with the intention of holding onto your piece for life…
5. It provides an escape—without ever leaving home.
It's quite possible that one of our favorite reasons to invest in fine art photography is because it brings an element of life to any space. Whether you choose a print that emotes a feeling of bliss, vibrant energy, high fashion, or whimsy, there's no doubt that it will take you far, far away without ever leaving home. After all, it is a fine art photographer's job to travel to the ends of the earth and capture the details of life in an artistic way. And at the end of the day, their work will provide an escape that you'll look forward to getting lost in every time you catch a glimpse of it.
Did you learn anything new? What are your own reasons for investing in fine art photography?
We'd love to hear your input! Shout out to us on social media and tell us why you love your prints. Then, head to the GM shop to shop even more fine art photography prints for sale and take advantage of 30% off!
Xx Team GM
Photos: Header Image from Gray's Bedroom Redesign, Lauren Scruggs Kennedy, How to Decorate with Bon Voyage, and Amy of Dallas Wardrobe