2019 has arrived, and our travel contributors at In the Know Experiences are back with their top 5 destinations to travel in the New Year. LET'S DIVE IN...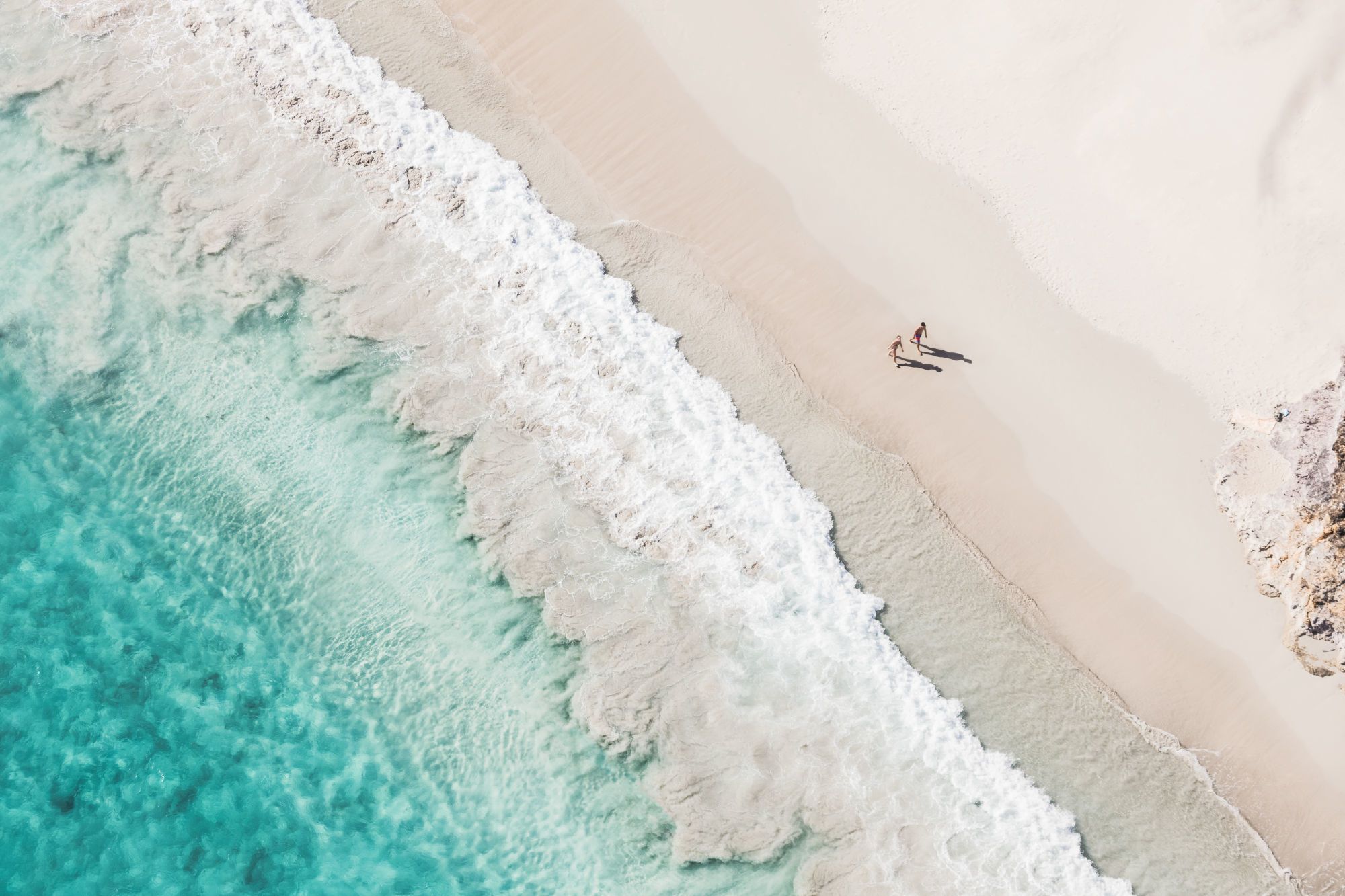 Time to go: December through March

Need-to-know: With almost everything on St. Barth's being back to normal after the hard hit from Hurricane Irma—the beaches are larger and cleaner than ever, nearly all hotels have been rebuilt or renovated with the addition of some new ones, and restaurants are back to swing— the 2019 season on this coveted island will undoubtedly be one of the hottest ones yet!
Where to stay: Le Barthélemy Hotel & Spa is a laidback-luxe gem that's situated on a grand and gorgeous beachfront cul-de-sac. It's also home to one of the island's best restaurants, Aux Amis.

For a more understated stay with a more boho-chic vibe, stay at Le Toiny – one of the very few properties in St. Barth's with its own truly private beach.
Time to go: May through October
Need-to-know: You don't have to skip Greece, but ditch the crowds at the ever-popular island of Mykonos for an even cooler classic Greek experience. Enter: the wild Peloponnese peninsula… Home to cultural marvels, beautiful beaches, a secret island hideout, a handful of stylish new resorts and more — the northeastern coast is Greece's under-the-radar gem that easily tops the luxe list.

Plus, this season will mark the opening of the anticipated Four Seasons Astir Palace Hotel Athens — which means Athens will be a place to spend some time in beyond just a layover… It's the ancient city's first-ever resort-style stay where you'll get the best of both worlds: a laid-back seaside escape that's just 30 minutes from the historical center.

Where to stay: Located on a hilltop overlooking Porto Heli, it really doesn't get much better than Amanzoe… Panoramic views, a chic beach club and some of the best food that Greece has to offer are just a few of our laundry-list of reasons to make it to this chic Greek Riviera escape.
The cosmopolitan island of Spetses is ten minutes across the water. Accessible via water taxi, the car-free Spetses is known for its sea-faring traditions, neoclassical mansions, and horse-drawn carriages. Explore the quaint villages and verdant pine forests by scooter, quad bike, or bicycle. Definitely do a day trip to Monemvasia, a secret island that's car-free and remarkably romantic. There's only one tiny road that leads you into this fortress city!
3. Sicily & The Countryside
Time to go: May through October
Need-to-know: Italy's latest best-kept secret lies on the southeastern corner of Sicily — a place called Val di Noto. Still unspoiled, you'll find a wealth of early-Roman ruins, baroque monuments, and white beaches spread across a serene countryside.

Where to stay: Thanks to the recent arrival of Dimora delle Balze, this region has been put on the map with a new benchmark for hospitality. Located in the countryside near a beautiful baroque town of Noto, Dimora delle Balze is a secluded 19th-century bucolic masseria that has been given new life.
4. The Cambodian Coast
Time to go: December through April (Jan & Feb are the driest)
Need-to-know: Though Angkor Wat is still the biggest draw to Cambodia — new flights, an improved airport terminal and a handful of new hotels are making the coast all the more attractive…

Where to stay: The just-opened Alila Villas Koh Russey is a private island resort that is simply spectacular. There's so much to do here: sail out to deserted beaches, snorkel in the emerald-green bays along the Gulf of Thailand, and trek through the lush jungles & hidden temples of Bokor National Park…
5. Japan
Time to go: March to May & September to November
Need-to-know: Playing host to the 2019 Rugby World Cup and 2020 Summer Olympic Games, it's safe to say that Japan will be on the tip of everybody's tongue… For a luxury city break, head to the charming coastal city of Kobe, less than an hour from Kyoto. It's a cosmopolitan gem with a beautiful backdrop of Mount Rokkō and the sea stretching beyond the bustling port. There are so many authentic eating opportunities (the city is home to the highly prized Kobe beef, after all!), plus there's a vibrant shopping scene & a cultural city center.

Where to stay: For a sophisticated and contemporary stay, make Hotel La Suite Kobe Harborland your go-to — or if you're looking for a more traditional Japanese ryokan, look no further than the stunning Negiya Ryofukaku.

There are so many more off-the-beaten-path places in Japan to put on your radar like Teshima Island, which the most interesting and interactive of the Art Islands, and Izu — a lush masterpiece of steaming hot springs, volcanic mountains, and modern art.
Wow! We love the variety in this list! There is a little something for everyone, which is never an easy list to create. Gray was just in Japan and loved it! If you'd like to read more about it, we recommend reading Gray's Baby Moon Jetset Journal, Japan and to keep up with In the Know Experiences, be sure to follow them @intheknowexperiences.
xo
Team GM
Header: Behind the Scenes in St. Barths
Sicily hotel image courtesy of Dimora delle Balze & Cambodia hotel image courtesy of Alila Villas Koh Russey.