Hi Everyone,
For the last few years, I've kicked off the summer with a Hamptons trip over Memorial Day weekend, then typically one or two more before the season ends. Well, with summer in full swing and no immediate plans to be there, I'm having major wanderlust for the Hamptons. So! For fun, how about we head out for a quick 2 day trip to Montauk? In fact, if you'd like to win a trip to do just that & more...click right HERE.
WHERE TO STAY
Gurney's Montauk Beach Club & Resort - Or, perhaps it's more of a boating kind of weekend, and you'd prefer to stay at Gurney's latest addition situated on scenic Montauk Lake? I'm definitely game to enjoy a sunset like this...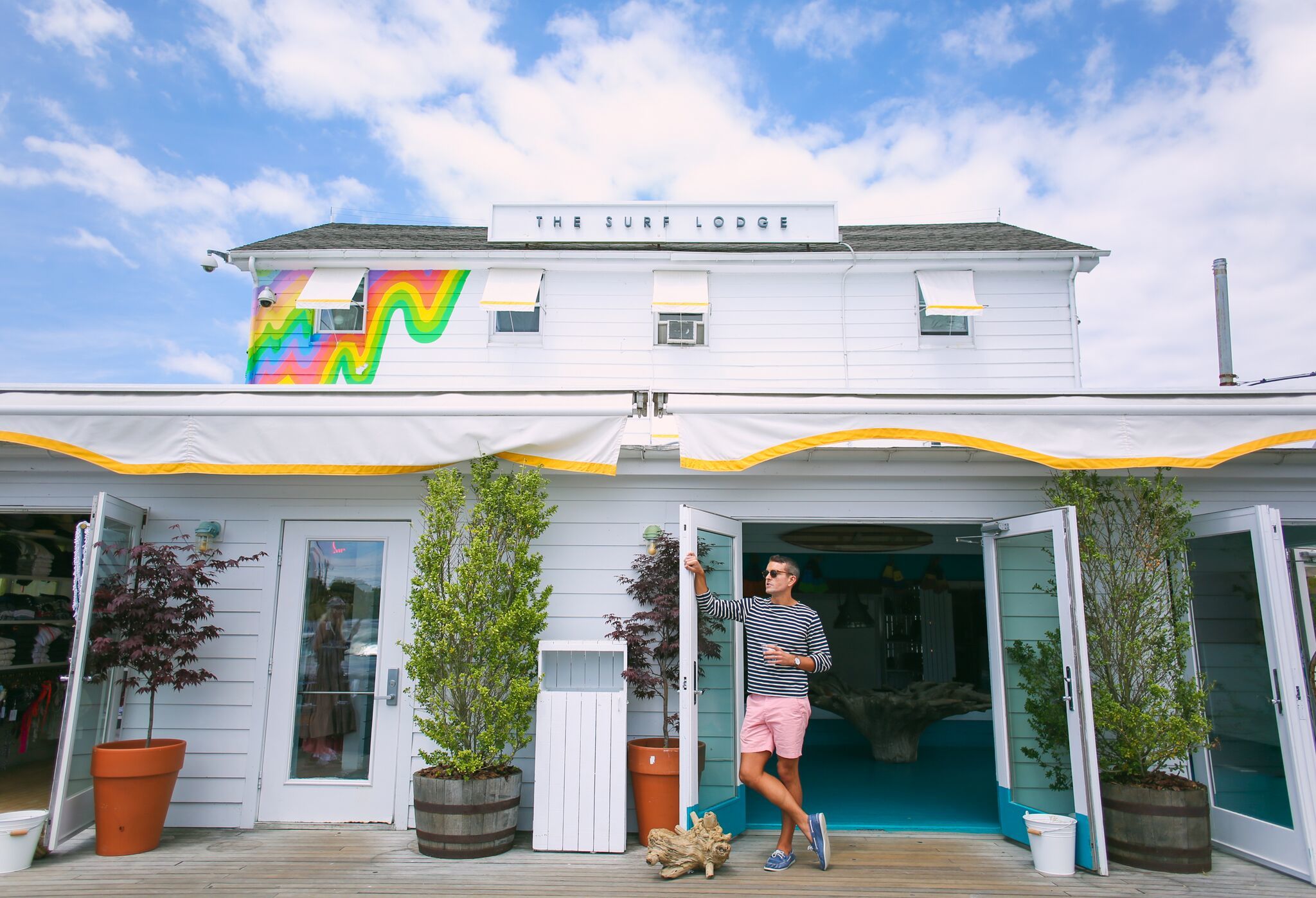 DAY ACTIVITIES
Hit the beach for some fun and sips!
Get out on the water! I'm sure the nice folks at Gurney's Montauk Yacht Club would be more than happy to help make that happen for you..
Rent a Bike and take in the scenary on two wheels..and then, enjoy something sweet. Treat Yo'Self!
NIGHT MOVES
Crow's Nest - Tucked away at the tip of Long Island, sitting outside is divine and so are the offerings when it comes to food & spirits..
Navy Beach - Another great Montauk destination for dinner is Navy Beach...sit outside and enjoy the sunset while you wait for your table.
What do you think? Ready to go? I can help you with that, actually. Myself, along with Gurney's Yacht Club & Resort, Milly and Supergoop! are all hosting this CONTEST to help you make it happen! Enter here...
Cheers,
xx
GM
{"slides":[{"label":"5 Memorial Day Vacation Getaways","url":"/lifestyle/5-memorial-day-vacation-getaways","image":"https://res.cloudinary.com/gray-malin/image/upload/c_scale,w_1000,q_50/gray-malin/blog_posts/hero_images/000/001/256/original/01_HEADER.jpg?updated=1556036143"},{"label":"Ultimate Guide to the California Coastline","url":"/lifestyle/ultimate-guide-to-the-california-coastline","image":"https://res.cloudinary.com/gray-malin/image/upload/c_scale,w_1000,q_50/gray-malin/blog_posts/hero_images/000/001/246/original/IMG_3598.jpg?updated=1555633567"},{"label":"The Best of San Francisco","url":"/lifestyle/the-best-of-san-francisco","image":"https://res.cloudinary.com/gray-malin/image/upload/c_scale,w_1000,q_50/gray-malin/blog_posts/hero_images/000/001/244/original/1-_Golden-Gate-Bridge_-San-Francisco.jpg?updated=1555114958"},{"label":"Lauren Conrad's Guide to Laguna Beach","url":"/lifestyle/lauren-conrad-s-guide-to-laguna-beach","image":"https://res.cloudinary.com/gray-malin/image/upload/c_scale,w_1000,q_50/gray-malin/blog_posts/hero_images/000/001/191/original/Screen_Shot_2019-03-21_at_6.34.49_AM.png?updated=1553175317"},{"label":"Best Beaches in Orange County","url":"/lifestyle/best-beaches-in-orange-county","image":"https://res.cloudinary.com/gray-malin/image/upload/c_scale,w_1000,q_50/gray-malin/blog_posts/hero_images/000/001/189/original/Main_Street__Laguna_Beach_-_Gray_Malin_Beach_Aerial.jpg?updated=1552939670"},{"label":"The Ultimate Marfa, Texas Trip","url":"/lifestyle/the-ultimate-marfa-texas-trip","image":"https://res.cloudinary.com/gray-malin/image/upload/c_scale,w_1000,q_50/gray-malin/blog_posts/hero_images/000/001/183/original/1.jpg?updated=1551483627"},{"label":"St. Barths","url":"/lifestyle/st-barths","image":"https://res.cloudinary.com/gray-malin/image/upload/c_scale,w_1000,q_50/gray-malin/blog_posts/hero_images/000/001/182/original/9KFnnlFw.jpg?updated=1551313614"},{"label":"Best Nude Beaches Around the World","url":"/lifestyle/best-nude-beaches-around-the-world","image":"https://res.cloudinary.com/gray-malin/image/upload/c_scale,w_1000,q_50/gray-malin/blog_posts/hero_images/000/001/161/original/barcelona-nude-beach.jpg?updated=1549399848"}],"label":"Have You Seen?"}
{"id":null,"number":null,"item_total":"0.0","total":"0.0","ship_total":"0.0","state":"cart","adjustment_total":"0.0","user_id":null,"created_at":null,"updated_at":null,"completed_at":null,"payment_total":"0.0","shipment_state":null,"payment_state":null,"email":null,"special_instructions":null,"channel":"spree","included_tax_total":"0.0","additional_tax_total":"0.0","display_included_tax_total":"$0.00","display_additional_tax_total":"$0.00","tax_total":"0.0","currency":"USD","considered_risky":false,"canceler_id":null,"display_item_total":"$0.00","total_quantity":0,"display_total":"$0.00","display_ship_total":"$0.00","display_tax_total":"$0.00","display_adjustment_total":"$0.00","token":null,"checkout_steps":["address","delivery","complete"],"bill_address":null,"ship_address":null,"line_items":[],"payments":[],"shipments":[],"adjustments":[],"credit_cards":[],"promotions":[],"total_shipment_cost":"$0.00","permissions":{"can_update":false},"use_shipping_for_billing":true,"use_new_ship_address":true,"use_new_bill_address":false,"selected_ship_address":null,"selected_bill_address":null,"display_completed_at":null,"item_count":0,"subtotal_minus_promos":"$0.00","coupon_codes":[]}
This site uses cookies to allow better navigation. By closing this banner, scrolling this page or clicking any of its elements, you are giving consent to all cookies. To learn more and to change your preferences please see our Cookies Policy.