Raise your hand if you're starting to get a little bit over this winter weather and are ready for the sunny days ahead! If you know us, you know we're always dreaming of sunshine-filled summer days. The one thing that always helps us stay in a sunny state of mind is fresh art, so in honor of our Friends and Family promotion, we are sharing 10 Prints that will instantly transport you to the sun. As part of this promotion, you can enjoy up to 30% off all photography and products to turn your every day into a daily escape.
SHOP ID POOL DAY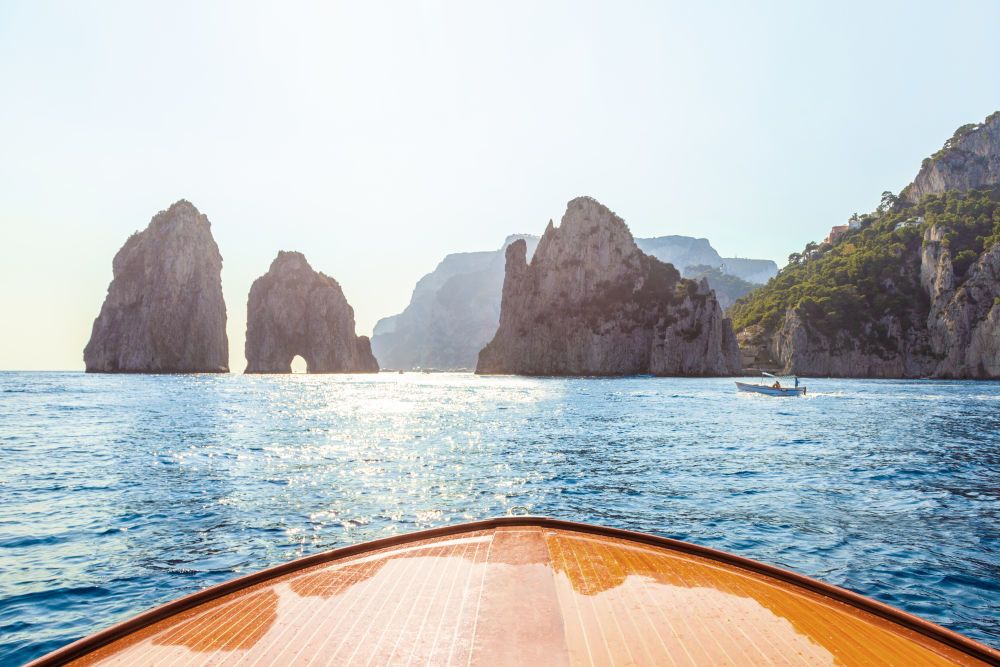 SHOP ID DAY TRIP TO CAPRI
SHOP ID THE CABANA
SHOP ID BEACH VISTA
SHOP ID GRAND SALINE
SHOP ID THE 7TH GREEN
SHOP ID DUNMORE
SHOP ID BONDI BEACH LANDSCAPE
SHOP ID BIXBY
SHOP ID POSITANO HARBOR
So, who's ready to bring some sunshine into their home? If you didn't find the perfect print for you in this roundup, check out our Most Popular shop to find a print that might tickle your fancy.
Don't miss out on your chance to bring home your dream photograph with up to 30% off, though. Happy shopping!
Cheers!
Team GM
{"slides":[{"label":"Summer's Hottest Accessory is Back: Supergoop! x Gray Malin Everyday Getaway Kit","url":"/lifestyle/summers-hottest-accessory-is-back-supergoop-x-gray-malin-everyday-getaway-kit","image":"https://res.cloudinary.com/gray-malin/image/upload/c_scale,w_1000,q_50,f_auto/gray-malin/blog_posts/hero_images/000/002/025/original/supergoop-may-2022-gray-malin-collaboraton-bag-open_(1).jpg?updated=1651929416"},{"label":"Introducing Gray Malin x illesteva Sunglasses","url":"/lifestyle/introducing-gray-malin-x-illesteva-sunglasses","image":"https://res.cloudinary.com/gray-malin/image/upload/c_scale,w_1000,q_50,f_auto/gray-malin/blog_posts/hero_images/000/002/023/original/blog_number_0.jpeg?updated=1650979072"},{"label":"The Making of Dogs at the Parker","url":"/lifestyle/behind-the-scenes-the-making-of-dogs-at-the-parker","image":"https://res.cloudinary.com/gray-malin/image/upload/c_scale,w_1000,q_50,f_auto/gray-malin/blog_posts/hero_images/000/002/022/original/0.jpg?updated=1650054774"},{"label":"Introducing New Summer Collection NEST New York x Gray Malin","url":"/lifestyle/introducing-new-summer-collection-nest-new-york-x-gray-malin","image":"https://res.cloudinary.com/gray-malin/image/upload/c_scale,w_1000,q_50,f_auto/gray-malin/blog_posts/hero_images/000/002/021/original/0.jpg?updated=1649702723"},{"label":"Gray Malin on Nantucket","url":"/lifestyle/gray-malin-on-nantucket","image":"https://res.cloudinary.com/gray-malin/image/upload/c_scale,w_1000,q_50,f_auto/gray-malin/blog_posts/hero_images/000/002/020/original/0.jpg?updated=1647451777"},{"label":"Introducing Snow Beach AspenX Gray Malin ","url":"/lifestyle/introducing-snow-beach-aspenx-gray-malin","image":"https://res.cloudinary.com/gray-malin/image/upload/c_scale,w_1000,q_50,f_auto/gray-malin/blog_posts/hero_images/000/001/987/original/1.jpg?updated=1645053743"},{"label":"Introducing My New Furniture Collection","url":"/lifestyle/introducing-my-new-furniture-collection","image":"https://res.cloudinary.com/gray-malin/image/upload/c_scale,w_1000,q_50,f_auto/gray-malin/blog_posts/hero_images/000/001/986/original/0.jpg?updated=1643761358"},{"label":"Introducing the Four Seasons Resorts Hawaii x Gray Malin Partnership ","url":"/lifestyle/introducing-the-four-seasons-resorts-hawaii-x-gray-malin-partnership","image":"https://res.cloudinary.com/gray-malin/image/upload/c_scale,w_1000,q_50,f_auto/gray-malin/blog_posts/hero_images/000/001/985/original/0_copy.jpg?updated=1643689090"}],"label":"Have You Seen?"}
{"id":null,"number":null,"item_total":"0.0","total":"0.0","ship_total":"0.0","state":"cart","adjustment_total":"0.0","user_id":null,"created_at":null,"updated_at":null,"completed_at":null,"payment_total":"0.0","shipment_state":null,"payment_state":null,"email":null,"special_instructions":null,"channel":"spree","included_tax_total":"0.0","additional_tax_total":"0.0","display_included_tax_total":"$0.00","display_additional_tax_total":"$0.00","tax_total":"0.0","currency":"USD","considered_risky":false,"canceler_id":null,"display_item_total":"$0.00","total_quantity":0,"display_total":"$0.00","display_ship_total":"$0.00","display_tax_total":"$0.00","display_adjustment_total":"$0.00","token":null,"checkout_steps":["address","delivery","complete"],"bill_address":null,"ship_address":null,"line_items":[],"payments":[],"shipments":[],"adjustments":[],"credit_cards":[],"promotions":[],"total_shipment_cost":"$0.00","permissions":{"can_update":false},"use_shipping_for_billing":true,"use_new_ship_address":true,"use_new_bill_address":false,"selected_ship_address":null,"selected_bill_address":null,"display_completed_at":null,"item_count":0,"subtotal_minus_promos":"$0.00","coupon_codes":[],"includes_framed_items":false,"contains_subscription":false}
This site uses cookies to allow better navigation. By closing this banner, scrolling this page or clicking any of its elements, you are giving consent to all cookies. To learn more and to change your preferences please see our Cookies Policy.