Yep, you heard us right—Valentine's Day is exactly a week away, and if you haven't nailed down the perfect gift quite yet (or even if you have), it's time to get shopping! All nude beach aerials in the shop are 50% OFF for two short days, and they make the perfect cheeky Valentine's Day gift for any partner, spouse, or bestie with a good sense of humor. ;)
But we're not limiting ourselves to just nude beaches… In light of the upcoming holiday, we're serving up 10 fine art photography prints to gift this V-Day, from balloons to nude beaches, and beyond. Shall we get started?
1. Black's Beach
First up on the list—this subtle Black's Beach from the shores of San Diego, California. You'd never know from afar that this is a nude beach scene, so whether you choose to keep that secret between the two of you (or not) is up to you…
2. Pink Clouds
There's lots of romantic and whimsical touches to Far Far Away, but this Pink Clouds print is especially fitting for Valentine's Day. If your partner, friend, or family member prefers modern or eclectic décor, this print would make the perfect gift for them.
3. Barcelona Nude Beach
Barcelona Nude Beach is one of Gray's iconic nude beach prints and has been a team favorite for years. We especially love this one in particularly cheeky places like powder rooms, but hey, we won't stop you from hanging it anywhere in the house.
4. Nude Surfer, Black's Beach
If there's one thing we love, it's an image of wide-open water. The soft aqua hue of this one is sure to wow anyone who receives it, and the tiny nude surfer adds a subtle touch of fun.
5. Goals
Whether your idea of #GOALS is squad goals or relationship goals, this print is sure to get the message across (and it doesn't hurt that these flamingos are the perfect Valentine's Day pink either).
6. Nude Beach, Martha's Vineyard
Those peach cliffs take our breath away every time we look at them, and they're only made better by the colorful umbrellas (and nude sunbathers) dotting the shore.
7. Lounging Ladies
Rather stick with classic red this Valentine's Day? These ladies are the epitome of laidback luxury, and we think they make a pretty adorable gift for any lady on your list. (Just take one look at that red lipstick—these ladies scream "poolside V-day.")
8. Nude Beach Sunbathers Maui
The saying goes that "Virginia is for lovers," but if you ask us, it really should be Maui. These Hawaiian islands hold romantic memories for so many, and if you're one of them, this nude beach from the islands would make the sweetest V-day gift.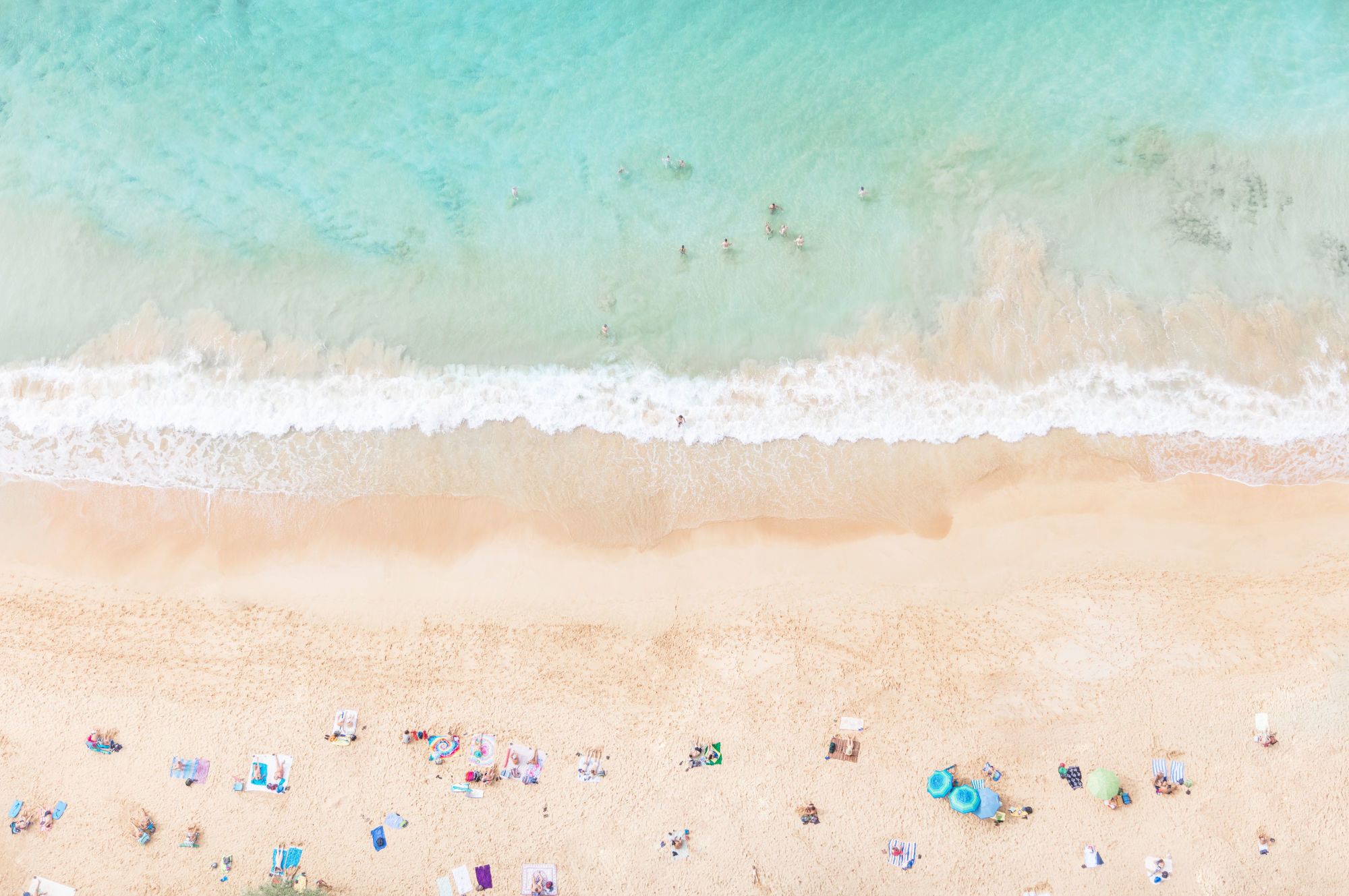 9. Up Up and Rosé
A dozen roses have been a traditional V-Day gift for decades, but this print puts a new spin on this special delivery. Bundle the print up with a bottle of Veuve, and you have yourself a perfectly sweet and thoughtful gift set. (Not to mention this bouquet of roses will last a lot longer than actual flowers…)
10. St. Barths Nude Swimmer
Last, but certainly not least, is one of our fave serene scenes. This nude swimmer alone on the beaches of St. Barths brings us an immediate sense of relaxation that would be the perfect accent for any home spa or bedroom.
Which prints are you picking up for Valentine's Day gifts?
If you need a few more ideas, it's not too late to shop our full Valentine's Day gift guide and browse more nude beach prints here, while you can snag them on sale.
Xx Team GM
Photos: Gray Malin