We're a full week into the new year, and you know what that means… Those New Year's resolutions are past due. While it seems like the rest of the world is focusing on healthy diet changes and exercising goals, our resolutions are a bit different than most (although we're certainly advocates of healthy living!). Gray shared his year end review a few weeks ago, and it was no surprise that a large chunk of his year—and ours—revolved around interior design updates. Our 2019 resolutions are following suit, and today we're sharing 10 home décor resolutions to try this coming year, from clearing out clutter to, yes, even painting your ceiling. Did we mention today is the LAST DAY of our 20% off all prints sale? So stick with us and let's get started…
1. Try a new trend.
When it comes to interior design, it's easy to get stuck in our ways and get a little too comfortable with one design style. Of course, it's totally fine to fall in love with a design style and run with it, but don't let that deter you from trying something new. The beginning of a new year is the perfect time to throw caution to the wind, and try a trend you've been nervous to adopt in your own home. Need a little help? Don't worry, our expert interior design contributors are constantly sharing their tips and tricks here on the blog, and they've even shared 5 common design mistakes with us (and how to avoid them).
2. Buy a piece of art you truly love.
If you ask us, there's no better time to refresh your walls than the beginning of a new year. With our 20% off site-wide promotion happening now, there's really no reason not to scoop up that piece of art you've been eyeing for months. Adding a piece of artwork to your space that truly speaks to you not only adds character to your overall design, but will also make your space feel personal.
3. Clear out clutter that no longer has meaning.
We can all relate to the fact that, especially after the holidays, never-ending "stuff" begins to accumulate before we know it. If going all-out on an organization binge is your thing, then by all means, go for it. But if the simple thought of organizing anything stresses you out, then at least try to ditch a handful of décor items that no longer have meaning. Donate those décor accents that you bought "just because," and make room for treasures from your travels, gifts from loved ones, and pieces you truly love.
4. Give wallpaper a chance.
Wallpaper can be a scary endeavor for many, but it doesn't have to be your design enemy. One of our contributors, Kate Lester, even shared her modern day guide on how to use wallpaper, so plaster those walls with a daring design knowing that we are in your corner! There are many options on the market that are surprisingly quick and easy to install (and remove), including Gray's very own line of wallpaper options inspired by some of our favorite GM prints.
5. Play a high-low budget with your next décor project.
We get it—design projects can get expensive, but trust us when we say they don't have to break the bank. One of the easiest ways to create an elevated design without the outrageously high price tag, is to go high-low with your budget. Or in other words, supplement budget pieces with a couple of splurge pieces here and there to add a touch of luxury. Interior designer Daniela Benloulou shared exactly where to splurge and save in both a kitchen remodel and bathroom remodel here on the blog, and they are excellent resources if you need a starting point to learn the high-low budget basics.
6. Add an unexpected color to your space.
We understand the comfort of sticking with a color palette that feels familiar, but a brand new year is the time to step outside comfort zones and experiment with color. Add a pop of color you wouldn't normally gravitate toward, and do it with confidence. That said, if you're a fanatic about neutrals, then try using blue as your new neutral with the help of a few tips from our expert contributor, Prudence Bailey.
7. Give your ceiling some TLC.
Ceilings often get neglected, but you'd be surprised at the difference a little ceiling TLC can make to the overall vibe of a space. Gray painted his living room ceiling a very pale sky blue this past year, and it's quite possibly one of our favorite details in the entire room. A subtle coat of paint (or even wallpaper) on the ceiling can add a modern, yet unexpected touch to your space, and make a room feel complete.
8. Dare to go vintage.
This past year, we've learned to love the magic of adding a little flea market flair to our space, but that's not the case for everyone. If the flea market or local vintage shops feel foreign to you, try making them a regular stop on your route this coming year. You never know what treasures you can find, and adding a few vintage accents to a crisp, clean space will only add to the story, history, and character of your home.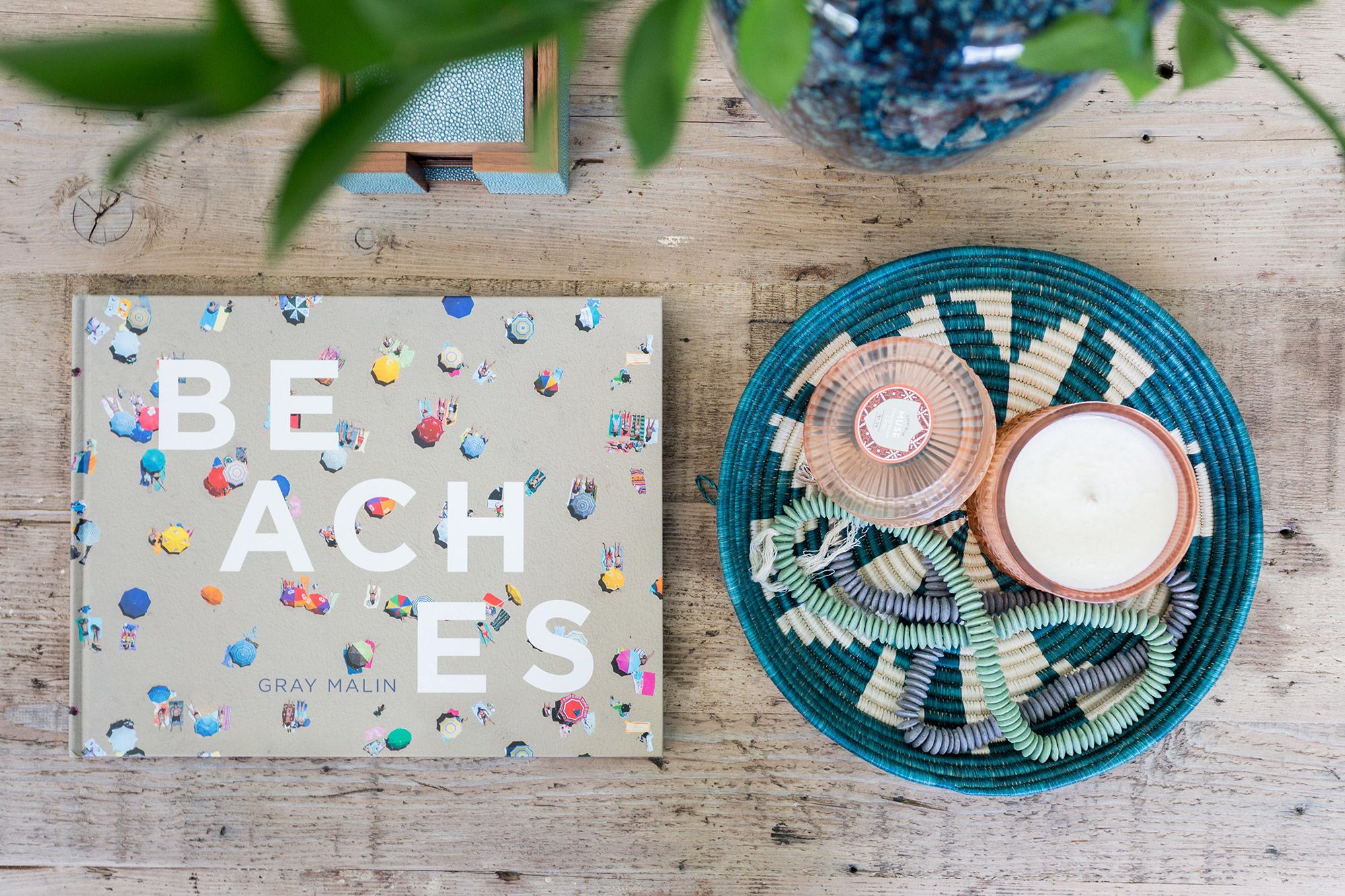 9. Ditch minimalism.
Yep, we said it! Minimalist design will always hold a place in our hearts, but 2019 trends are leaning more maximalist already, and we think this can be done in a stunning and updated way. Instead of sticking with all-white everything, use this year to experiment with new patterns, textures, colors, and silhouettes.
10. Give old pieces a new life.
Even if you can't bend your budget to add new pieces to your space this year, try giving some of your old pieces a second chance to shine. Reupholster that accent chair you've been hiding in the corner, update your old coffee table with a modern stain or paint color, or find another DIY project that can freshen up your space.
Are you going to adopt any of these décor resolutions this year?
We'd love to hear which ones resonated with you. And of course, if you bring home any new GM prints this year, make sure to snap a photo and tag @GrayMalin on social media so we can see your new addition.
Cheers to fresh starts… and fresh interiors!
Xx Team GM
Photos: 1.-2. Amy Bartlam for Blackband Design, 3. Lauren Pressey for Kate Lester Interiors, 4. Ashley Brooke Designs, 5.-6. Amy Bartlam for Blackband Design