If you haven't already heard, today marks the first day of our Summer Beach Sale Event! This week, you can bring home your dream print from Gray's À la Plage series for 30% off including framing! Yep, you heard that right. Have you had your eye on a certain beach? Now's the time to bring it home. If you're having a hard time narrowing your choices down, we're here to help. Keep scrolling for 10 aerial beach prints to buy now.
Shot off the coast of San Francisco, enjoy this stunning aerial perspective of the misty beach and pastel hues of Ocean Beach Waves.
Spend a day at the beach with East Hampton. Colorful umbrellas, joyful beachgoers, and beautiful ocean waves decorate this popular Hamptons beach.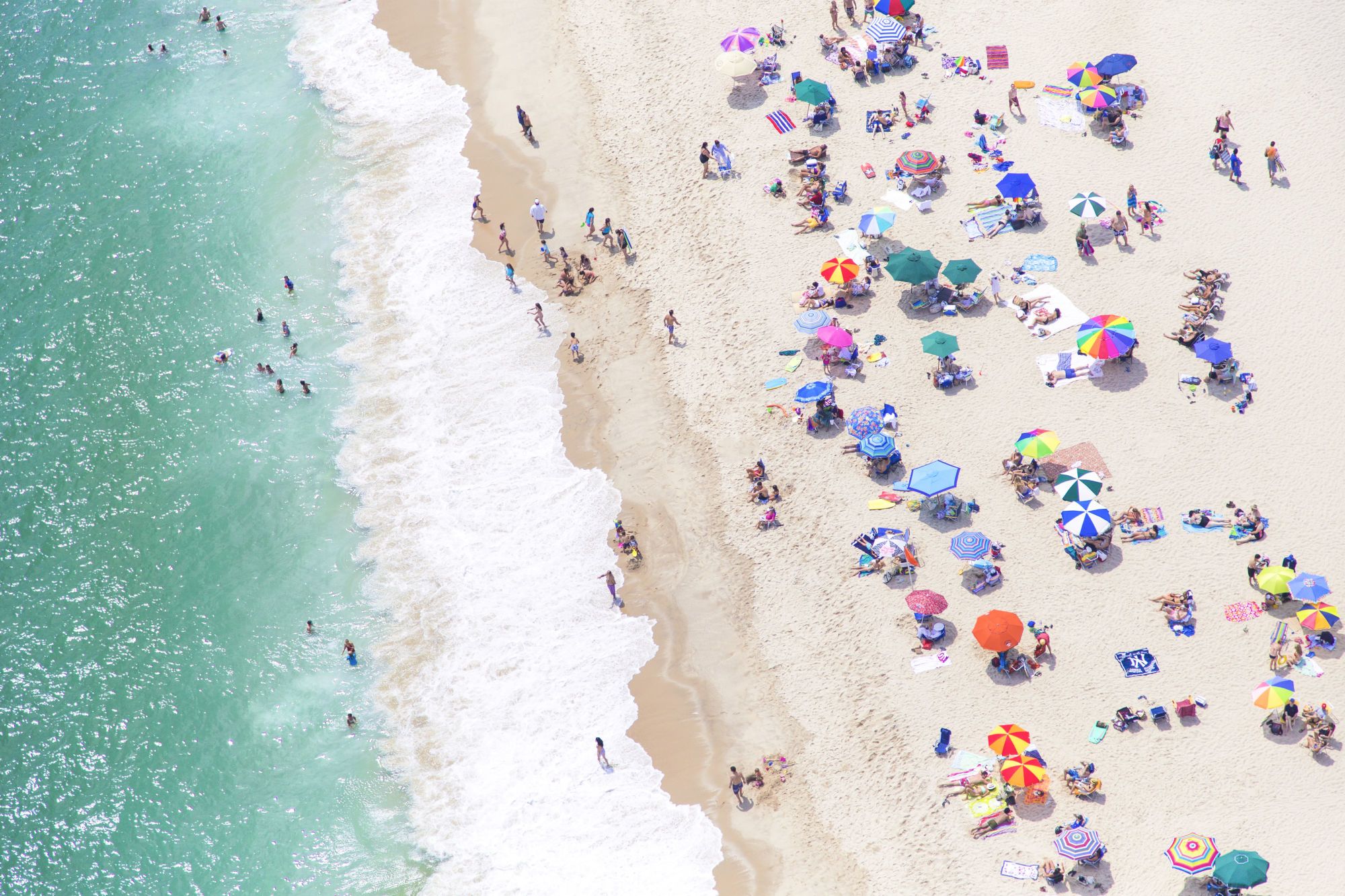 From aqua waters to vibrant beachgoers, bring home the colors of Hawaii with Waikiki Beach Sunbathers.
Take in the rugged coastline o Torrey Pines Beach, photographed from high above beautiful San Diego.
Enjoy a relaxing day of sunbathing and listen as the waves roll in along the Australian coast in Bondi Beach, Sydney.
Add a little bit of cheeky fun to your walls with the seemingly sophisticated, yet secretly scandalous Barcelona Nude Beach.
Grab your towel and pick your spot in the sand for a day in the sun in Manhattan Beach.
Take a morning beach stroll as the sun begins to rise above the palm trees in Palm Shadows Vertical, Oahu.
Fill your walls with the watercolor waves in Fog and Waves, San Francisco.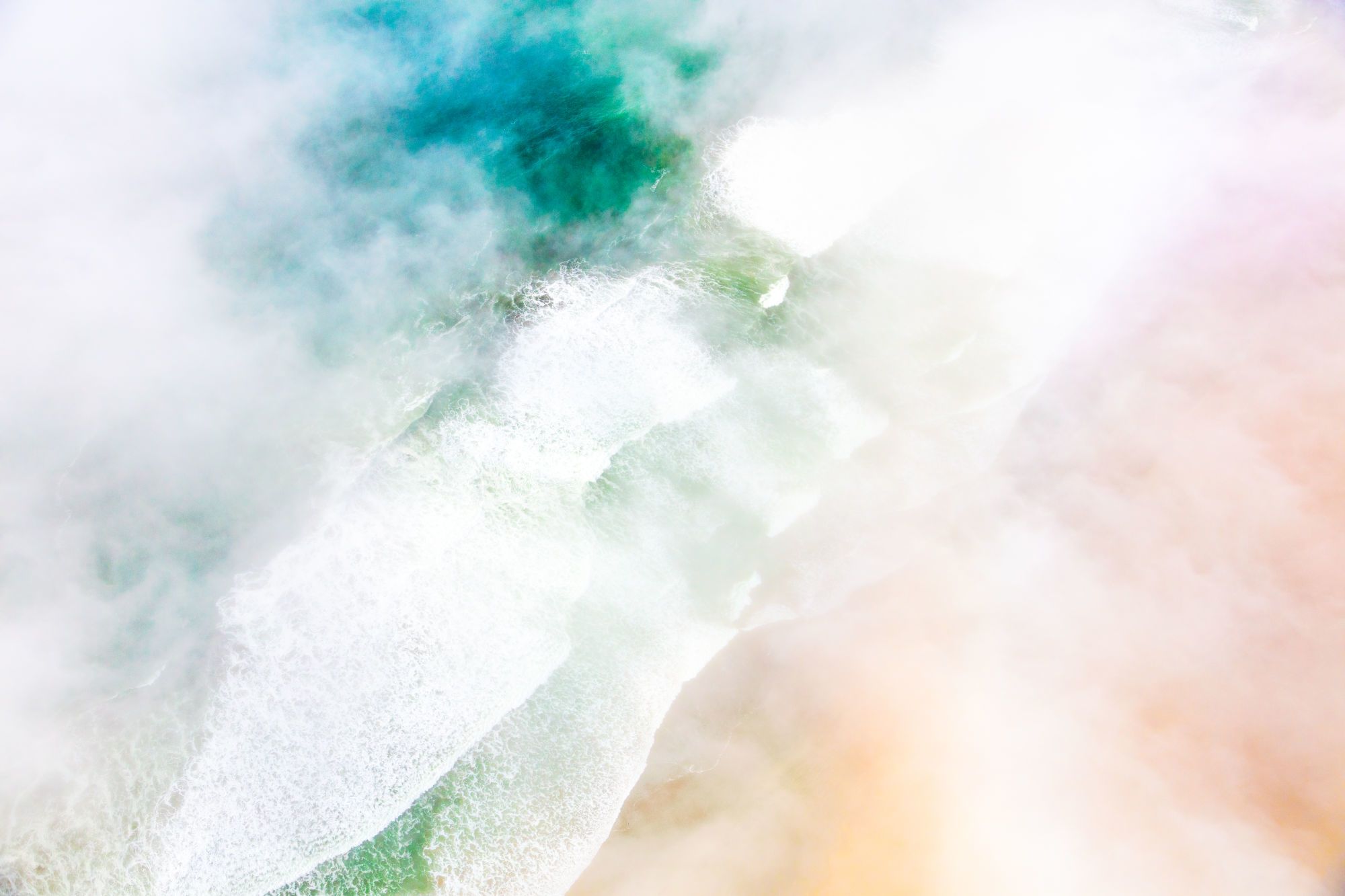 Discover the wonders of the Great Barrier Reef as you soar high above in Seaplane, Great Barrier Reef.
Find the perfect print for your home? If you're still not sure, don't worry. You can explore all of our Aerial Beach prints here. Filter by location to find a print of your favorite beach! Don't miss out on your chance to bring home you're dream beach print at 30% off including framing.
Cheers!
Team GM
{"slides":[{"label":"Escape to NYC Giveaway","url":"/lifestyle/escape-to-nyc-giveaway","image":"https://res.cloudinary.com/gray-malin/image/upload/c_scale,w_1000,q_50,f_auto/gray-malin/blog_posts/hero_images/000/001/942/original/Welcome_to_the_Plaza_Hotel.jpg?updated=1632948785"},{"label":"The Making of Dogs of New York City (+ a Giveaway!)","url":"/lifestyle/the-making-of-dogs-of-new-york-city","image":"https://res.cloudinary.com/gray-malin/image/upload/c_scale,w_1000,q_50,f_auto/gray-malin/blog_posts/hero_images/000/001/941/original/Spotted_at_Bergdorf_Goodman_BTS.jpg?updated=1633019874"},{"label":"Gray Malin The Essential Collection Book Tour","url":"/lifestyle/you-re-invited-gray-malin-the-essential-collection-book-tour","image":"https://res.cloudinary.com/gray-malin/image/upload/c_scale,w_1000,q_50,f_auto/gray-malin/blog_posts/hero_images/000/001/940/original/0.png?updated=1631746757"},{"label":"Join Me At The Gray Malin Beach Club at The Mauna Kea Beach Hotel","url":"/lifestyle/join-me-at-the-gray-malin-beach-club-at-mauna-kea-beach-hotel","image":"https://res.cloudinary.com/gray-malin/image/upload/c_scale,w_1000,q_50,f_auto/gray-malin/blog_posts/hero_images/000/001/934/original/Gray_Malin_Beach_Club-2_(1).jpg?updated=1627932434"},{"label":"Introducing NEST New York x Gray Malin ","url":"/lifestyle/introducing-nest-new-york-x-gray-malin","image":"https://res.cloudinary.com/gray-malin/image/upload/c_scale,w_1000,q_50,f_auto/gray-malin/blog_posts/hero_images/000/001/927/original/Nest-Lifestyle-22-banner3.jpg?updated=1621308226"},{"label":"New Beach Totes","url":"/lifestyle/new-beach-totes","image":"https://res.cloudinary.com/gray-malin/image/upload/c_scale,w_1000,q_50,f_auto/gray-malin/blog_posts/hero_images/000/001/926/original/0_-_Tote_Bag.jpg?updated=1620882995"},{"label":"10 Parker Prints You Need Now","url":"/lifestyle/10-parker-prints-you-need-now","image":"https://res.cloudinary.com/gray-malin/image/upload/c_scale,w_1000,q_50,f_auto/gray-malin/blog_posts/hero_images/000/001/923/original/0-Free_Framing2268-parker.jpg?updated=1619483591"},{"label":"Ride in Style with Gray Malin x Alto","url":"/lifestyle/ride-in-style-with-gray-malin-x-alto","image":"/images/missing.jpg"}],"label":"Have You Seen?"}
{"id":null,"number":null,"item_total":"0.0","total":"0.0","ship_total":"0.0","state":"cart","adjustment_total":"0.0","user_id":null,"created_at":null,"updated_at":null,"completed_at":null,"payment_total":"0.0","shipment_state":null,"payment_state":null,"email":null,"special_instructions":null,"channel":"spree","included_tax_total":"0.0","additional_tax_total":"0.0","display_included_tax_total":"$0.00","display_additional_tax_total":"$0.00","tax_total":"0.0","currency":"USD","considered_risky":false,"canceler_id":null,"display_item_total":"$0.00","total_quantity":0,"display_total":"$0.00","display_ship_total":"$0.00","display_tax_total":"$0.00","display_adjustment_total":"$0.00","token":null,"checkout_steps":["address","delivery","complete"],"bill_address":null,"ship_address":null,"line_items":[],"payments":[],"shipments":[],"adjustments":[],"credit_cards":[],"promotions":[],"total_shipment_cost":"$0.00","permissions":{"can_update":false},"use_shipping_for_billing":true,"use_new_ship_address":true,"use_new_bill_address":false,"selected_ship_address":null,"selected_bill_address":null,"display_completed_at":null,"item_count":0,"subtotal_minus_promos":"$0.00","coupon_codes":[],"includes_framed_items":false,"contains_subscription":false}
This site uses cookies to allow better navigation. By closing this banner, scrolling this page or clicking any of its elements, you are giving consent to all cookies. To learn more and to change your preferences please see our Cookies Policy.